Slate
Blackcurrant
Watermelon
Strawberry
Orange
Banana
Apple
Emerald
Chocolate
Marble
Slate
Blackcurrant
Watermelon
Strawberry
Orange
Banana
Apple
Emerald
Chocolate
Marble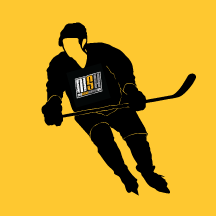 Content Count

424

Joined

Last visited

Days Won

2

Feedback

0%
Everything posted by mnpucker
Got the skates, baked them, new laces. 100/50 FBV, feel like I have been wearing them for 10 years. It is such a shame this skate no longer exists. Incredible comfort, Really cool to jump into a new pair, all that original life back in the boot, I can feel additional support and energy from the boot.

Meh young buck, 13 years for me. Still looks and runs like brand new.

OK so I just purchased a lightly used pair of Mako ll off Ebay. I had to, I tried True TF9 just could not get used to that big toe box, my heel slipped and I could not get the blades right. I tried 3 sizes, from wide to regular in my size one one size smaller.Sent them all back. So jacked to have found an exact replacement with literally new steel to get me through the next several years. I thinkI overpaid at $400 but I don't care, just happy to be back in a newer pair of makos.

I tried them but found I would kick them from time to time. Just didn't like the feel of them,

Holy crap my ADD (of which I did not think I had) has kicked in while reading this thread! HA! So my kid is in College now, which means he gets all his equipment and I don't have to stay on top of equipment advances like I once did. This weekend I saw the TF9 for the first time. The skate looked great and I liked the price point compared to other top of the line models. I have been in Mako II's and have been regretting any change. Unfortunately, I have about had it wit the lack of protection MII's offer. I have turned into a puss (sorry of that is not PC, cancel me if it is), I literally scream inside every time someone shoots puck my way in anticipation of the pain. Sadly, I can't stop myself from jumping in front of shots so I typically spend my day gimping on a sore wheel the day after games. So with that I have 2 questions, does anyone have a feel for how protective these are? the vest skate I ever had from a protective standpoint was One90s. Any feed back on TF9 protection? Next, as I said have been reading this thread for a day now but have grown tired. So I am just gonna ask, will I like them compared to my M II's? One concern I have is ai skate one night a week now. I now I will have to get on the ice more to get used to any new skate but how different will these feel from my Eastons? Thanks in advance!

Coming up on my 10th year with the X02, pretty sure if these were serialized I am between 1-10. My boy was 10 when I got it, now a freshman in college, time flies. 100/50 has suited us all fine over the years. His new home ice is very hard, 100/50 does not seem to give him enough bite anymore. I need to figure out the right FBV quick, season is started. I am considering 100/75 but wanted to get some opinions. Any thoughts on where to go to get more bite without sacrificing too much glide? The $40 shipping cost for small order is ridiculous, I haven't read every page of this thread so I am sure that is old news. He also has black edge steel. I see mention of leather homes and the black rubber hone by Blackstone, any input? been using leather but I am not sure if it is working. I kind of feel the lack of edge may be because I am not using a stone anymore. I may have to order more stuff just to get to the $150 free shipping and that rubber hone might get me there if it will be effective, cAn anyone comment on the effedtisvemess of the rubber hone? I continue to tell people the purchase of this sharpener was the single most meaningful purchase I have made. The benefits are many and the quality and convenience of sharpening are at the top.

I have seen Granlund and Zucker in VH as well.

Correct, funny he still does it. I did it as a kid too just because he did. In fact, Locker rooms smelled pretty decent back then but sometimes got a little messy.

Is that Baby Powder? I believe so. How would his Blue Holders look in that Uni..... I think very right.

Spend some your savings on shot blockers.

I watched 2 Edge runners pop out during play this weekend. One, an opponent and one of my players. Getting old, I see it way too often. When our opponents steel popped out we scored a goal on breakaway. D man reached his foot out to stop a clearing attempt, puck hither steel and ting a ling along across the ice. Away we go with a 2 on 0 with a hard back checking wide side dman in tow, Those edge holders may sell and be popular but since day one I have watched them pop out. U 18 level hockey.

They came loose and fell out. I see it all the time, they are also kind of a B to get lined up and screwed back in too.

These screws are a joke. I have bought 2 replacements already for my kids skate, last game a kid lost both halves onto ice. Both had loc tite.

The Kane is the best one, thin and small butt end.

So i have been waiting for my kid to grow out of his Mako 2's he grew 3" in about 3 months so I got me some brand new Mako 2s. Pretty jazzed to try them out, my only apprehension was the protective level. I play D so I take a lot of pucks in the boots. My former One95's were amazing in all aspects but one in particular was protective level. I could take a lot in those things. First 2 weeks I loved the skate, I could definitely feel the agility the skate offers. I was having problem with Heel lock but thought a quick remake would take care of that. I lace one eye short too, just what I am used too, I went 2 short on my one 95's. So Tuesday my 3rd skate I took a firm saucer pass from the wide board that was intended to go cross ice crease. Great I blocked it right? killed the opportunity right? Frikin' KILLED Like I took a Chara blast to the ankle. If you are like me and do some blocking I suggest you get some shot blockers cut these skates have Zero protection.

My Son just got a pair of CCM Super tack customs with Hyper blade 4.0 Polish. I own a Blackstone X02. Where do I get the leather hone mentioned in this post? is it used the same way as a regular stone?

I personally think the downturn in 2015 marked the date my kids stopped growing..........:)

Anyone know if pouring boiling hot water on carbon blades can damage the structure?

My Son held the stick, confirmed it feels very different than anything else. The shaft shape has no corners on one side. felt good in the hand, fit the hand nicely.

Breezers, Breezers, Breezers, Breezers,Breezers, Breezers, Breezers, Breezers,Breezers, Breezers, Breezers, Breezers,Breezers, Breezers, Breezers, Breezers,Breezers, Breezers, Breezers, Breezers,Breezers, Breezers, Breezers, Breezers,Breezers, Breezers, Breezers, Breezers, Better? It's a Minnesota thing. :) From a lifetime Minnesotan, yes they are a tremendous improvement over the Christmas Tree with a stupid animal crap they currently wear. Hard to knock the North Star Jersey, classic. Liked them better pre-Black though. I assume the Golds will all match at game time.

"What did you do to my skates?" Is what I heard when my kid hit the ice with 95-75 vs his usual 100-50. They notice. This is exactly true 100/50 does not have as much bite as 95/75.

Sorry I have been following this thread but cannot recall anyone addressing rivets? Is anyone having issues with rivets not holding? Either premature corrosion or just pulling through the sole of the skate?

Here is my take on rust on skates. Based on the skates I have sharpened, 6 players about weekly or more since 2008ish. 4 of them all got Mako 2's at the same time. One kid has had to have rivets replaced about 5 times now. His holders have rust pouring out of the towers as well. The others, no sign of rust at all. I personally think every person has their own unique PH balance. Some peoples sweat is more corrosive than others. Now one other factor could be how you store them, 2 of the 3 others dry their gear in one of those turbo dryer bag things, no rust, less smell. My 2 cents.