Slate
Blackcurrant
Watermelon
Strawberry
Orange
Banana
Apple
Emerald
Chocolate
Marble
Slate
Blackcurrant
Watermelon
Strawberry
Orange
Banana
Apple
Emerald
Chocolate
Marble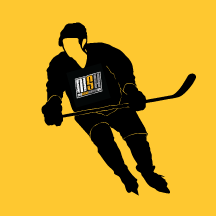 Content Count

87

Joined

Last visited

Feedback

0%
Community Reputation
3
Neutral
Equipment
Skates
Stick
Gloves
Helmet
Pants
Shoulder Pads
Elbow Pads
Shin Pads
Hockey Bag
Profile Information
Gender
Location
Spambot control
95/100 or 90/100 are the two to try in this case. Might be worth finding out what regular ROH feels best on the college ice first.

I do have 1 mini-spinner. It is a 100/50. Is like new, only having been used twice. Send me a message if you are interested in it.

I may have one. Away until Friday. I will check when I get back home.

That is correct. Takes a light touch (very minimal sparks), but if done correctly has a slight burnishing effect.

I think I know what you are describing. If it is subtle and you have to "look hard" to see it, I wouldn't be overly concerned. If more than that might be a dressing issue. What shape is your spinner in? Have you tried cleaning it?The best way to learn how to get rid of it is practice. Get some old steel and see what you can do to eliminate it. I have tried different items to use as a final polish. Results all look the same to me, so I just use fine shine, since it is convenient to apply. How clean is your tri-lite felt pad? Do you use a dry lube on your table top? I use Super Lube Dri-Film spray. Try a lighter touch with your last pass. Some wheels are reportedly better with a lighter touch. I have a big machine and use a blue cobalt, but that is not a wheel available to you. I have used some other wheels, like the ruby, and again, not seen a noticeable difference. For my last pass I go against the rotation of the wheel very, very lightly. Works for me. Finding the right combination of pressure and speed on your passes should eliminate it, assuming the wheel is dressed properly.

All those Mako fans may get their wish. At least something closer than Bauer or (maybe) CCM were going to provide. And speaking of, does anyone know where Dave Cruikshank ended up?

Travis Sanheim wearing VH at Flyers development camp.

1

Thanks for the replies. Much appreciated.

Looking to replace a worn out pair of Eagle pants. I love the fit, but no one carries them anymore. Does Bauer/Easton/CCM have something now that fits similar (European style fit)? Thanks.

As others have said, you can shoot from the heel. But the shot off the toe is what the curve is designed for. You will need to pull the stick in closer to your body and get over it. You need to get some flex in the shaft (like Kovy says). Here is Tofolli's goal (LA Kings) just the other night against the Blackhawks.

Does anyone know, did Blackstone show, or announce, anything new at last week's Let's Play Hockey Expo? I've been wondering if the recent price drop of the X series portends something new coming.

http://www.cbc.ca/archives/entry/howie-meeker-hockey-school-stick-tricks Enjoy. They're great.

FWIW, I noticed today Mathew Barzal (#13) on Canada's World Junior team is skating on a pair of Mako's (w/ CXN holders). Max Domi (Coyotes) was skating in Mako's, but I see in recent pictures he's now skating on the new Vapors. I can see an NHL player not wanting to change from what they are used to. But, wonder why Max switched away from the Mako's?