Slate
Blackcurrant
Watermelon
Strawberry
Orange
Banana
Apple
Emerald
Chocolate
Marble
Slate
Blackcurrant
Watermelon
Strawberry
Orange
Banana
Apple
Emerald
Chocolate
Marble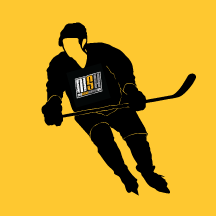 Content Count

138

Joined

Last visited

Feedback

0%
Community Reputation
1
Neutral
Recent Profile Visitors
The recent visitors block is disabled and is not being shown to other users.
Hello, 1 want to try the ccm super tacks stick but i play the p91a or drury curve since about 10 years and dont want to change. But i cannot find a similar or exact same pattern in the ccm Pattern list. Can anyone help me thanks.

Similiar flex and exact same curve. I know the felxpoint is different but i thought for my style of playing and shooting the vapor should be better.

Hello like i said in the title. This year i tried the TRUE 5.2 and loved it first but my stick handling was not the best with it, there was just something missing. Then i tried a Vapor 1x and my Stickhandling came back, it was like a miracle. The feel of the vapor is superb you know erverytime where the puck is. BUUUUTTTTT my accuracy and shot velocity was much better with the TRUE. Not to say that the vapor is a bad shooting stick. I usually takes wrist and snap shot and the vapor should be shining in this category but the TRUE just feels better when loaded and releasing and causes a for me better shot. So my next stick should be a TRUE 5.2 hybrid that feels like a VAPOR 1x. So i need any recommendations i get get. THANKS

Hello guys, i skate now for 3 months on zchannel. At first i was very impressed of the noticable better glide and the bite. I usually have a 3/8" ROH sometimes switching to 1/2" ROH. But now i think sometimes you have to much of bite. Sometimes i feel stuck because of the bite. i dont know how to explain. You have to be spot on with every stop and crossover otherwise, you loose Speed or the ice catches the skate. Especially at the end of games when stopping power and skating power are reduced because of fatigue. Now i wanna go back and look if i will miss the zchannel. But how?? Do i just sharpen the desired hollow. And after a while the channel get smaller and disappear or do i have to grind it down and do a new ROH. Thanks

This year i bought a Nexus 1000 Skate, because of fit in the store. I have to say it is for me the most comfortable skate. But but but i never felt comfortable on ice. I wasn't not that explosive on starts Balance was a we bit off.I usually skip the last eyelett to have a better forward lean. In the Nexus i wasnt able to skip it because then i felt so loose in the skate, my ankles bend to the inside and i didn't felt i'm in the boot it felt like im on the boot.. If you know what i mean. Then i tried everything to fix this. I laced it up completely but then i felt too restricted in my stride and turns. Then i went back to my old vapors for the last game and i was back, 6 Point game. i felt so good on ice. Is the skate toooo wide for me?? What is the problem why i feel like this?? Before the Nexus i had a vapor 9.0 D and i never felt comfortable with it but it performs like hell for me on the ice. Should i go back to a 1:x in 9D?? Thanks

I'am a left Forward and 95% of my shots are wristers and quick snapshots. For that kind of shots my absolute favorite stick was die x:60 but always went back to my ONE95 and TOTALONE because of the so much better puck feel. Which stick should i get? Is the feel of the Vapor line now better?? I know for my kind of shots 1x is the king, but now Play a True 5.2 and i like the stick in the shoot category but it also lags in puck feel. Took my old TO back and my stickhandling is so much better, but the shots come not off really quick and i need so much power to get a really good shot out of it. And there is the 1n i'm feeling everybody is raving about it. Is the stick so good?? At our local professional Team almost everybody have now the 1N and they had Easton, Warrior sticks before.. Thanks

Can anybody take photos of the difference between the new and old LS4 steel. THanks

So you say you can just swap out the holder without drilling any holes?? Thanks

Hello, thanks for the Infos. But i feel it is the opposite. In my APx i feel i'm more on my heels and on the Nexus i fall over due to to much Forward lean. Does anybody know how i can determine the radius of my steel. Because my old steel was never profiled and it seemd there is much more steel on the toe on the APx than on the Nexus although the Nexus have a absolute new steel. I will make a photo when i'm at home. Maybe just a LS3 or 4 Steel would help with the longer Radius. Thanks

Hello, I skate now for 3 years in my APX and although it is not the best fit for my feet, i always had proplems. But was the best performing skate on ice for me. I tried several skates in the meantime and always went back. Now i got the Nexus 8000 because it was the best fitting skate i ever tried, i didn't not even have to bake it. The Apx destroys my feet. But now the problem is that i went from Vapor 8.5 EE to Nexus 8.5D. With the Nexus on Ice i feel like i'm not well balanced, standing straight feels like on a rocking chair, i always have to compensate. On fast crossovers i feel like i fall over my toes. Then i noticed on my APX i have a longer holder. WTF why?? Could this be the problem?? The next thing i noticed, with the Nexus i always buckle a litte bit to the inside edge like a complete beginner, it feels like i'm not stable enough to keep it in right position. I never had this problem with my apx. Maybe due to the better fit and volume my feet can spread out, and i have flat feet like a duck, so that i buckle to the inside. Does a insole can be the solution, or what is the Problem. If yes which insole, ccm, bauer, Superfeet?? Thanks and sorry for my english it is not my mother tongue

When will be the next line released. Thanks

Whats up with the Nexus 8000 Skate, i wanted to try it in several LHS and everybody told me the same. They have no 8.5 D in stock and they cannot order it because Bauer Europe do not have it in stock and they are not willing to produce any in the next time????? Maybe next season, hello the season just began?? Is a new line coming?? Do they have not enough sales quantitiy?? Any Infos on that??

Hello, I´m back after a 3 year abstinece because of a knee surgery. Now I´m feelin strong enough to go back and do my best. In the past my absolute favourite stick was the Easton SE16. After the Eastons my favourite Stick for shooting was die Bauer X60 and for feel it was the bauer TO stick, but i never got that pop from it. The last games i played an Easton RS2 and the pop was back and it was a great feeling stick. So guys please give me some advice for a very good stick for wrist shoots and a good feel. Easton and Bauer. How about the NEXUS Line?? Thanks

After a bad injury i starting to get back on ice again. In my two years of abstinence i gave all my sticks away to my relatives and friends. Now i can't believe it i'm out of sticks. My favorite stick in the past was the EASTON SE16 grip. After that i tried a lot of sticks and my favorite for my style of shots i take was the Vapor X:60. Unfortunately this stick lagged in feel. I ended up with the Bauer TOTAL ONE because of its superb feel but it never fits my style of play. It was very good no question but 90% of my shots are quick wrist shots. No time for taking big slappers but in practice and it made me sneer on slappers and one timers. So are there sticks out there with the pop or more pop of the x:60 and the feel of the total one. Usually I play flex 100 and due to my not really fit body at the moment it is hard to get the stick flex all the time. Is there much difference between 95 and 102 in bauer sticks. I don't want to go flex 87 it never felt right in the past. I'm not in in buying new skates but the nexus 8000 make me wanting it so bad. Now i have APX skates and the fit good not perfect but good so what is the main difference in fit between the nexus skates and the apx. The Apx toe box is perfect size for me the boot could have a little bit more volume. I don't pass the pencil test by a mile, but had never had any problems with lace bite or something else. I'm back in gear hoing with a little help from my friends :)

Is it right that the 7k seems less bulkier. At this time I'm in 10k's but they are so bulky. I want to stay with RBK/Jofa so the 7k would help me.