Slate
Blackcurrant
Watermelon
Strawberry
Orange
Banana
Apple
Emerald
Chocolate
Marble
Slate
Blackcurrant
Watermelon
Strawberry
Orange
Banana
Apple
Emerald
Chocolate
Marble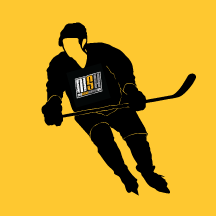 Content Count

259

Joined

Last visited

Days Won

2

Feedback

0%
Community Reputation
10
Good
Profile Information
Gender
Location

Rotterdam, The Netherlands

Spambot control
Ridiculous name, but goes hand in hand with the looks.

Did you watch War Machine?

It also means less SKUs and therefor optimized production for the manufacturer which might lead to lower prices for the consumer. Definitely benefits retailer in purchasing, but with that also the consumer in availability.

Together with a small group of students I'm currently researching different current and potentially new runner treatments that could improve performance (edge retention and glide being the main factors). Due to covid we no longer have access to a sheet of ice, so we are back at literature studies. We basically look at 4 things: Steel composition and hardening process Permanent surface treatments (polishing and coating) Temporary surface treatments (oils, coatings) Other improvements (rockering/heating) In that last category we have the Marsblade holder and the Thermablade (or Therma Blade). Now, the question is if anyone on this board ever skated on them or might still own a pair of those holders? Researching their patent, it seems that in 2015 it was transferred to Scorched Ice Inc which actually seems to have a website. Anyone knows anything about a potential comeback or has a contact I can reach out to to obtain a set? Another question is about "Fastrax", holding a patent on applying Teflon to a runner. They no longer seem in business, but we see some interesting results when applying PTFE. The only issue is the speed it wears off. Does anyone have experience with their product (if it was ever marketed)? I saw it got mentioned in this thread, so it seems as if it was sold as DIY application product at one point. I guess my question is if anyone has any more background information on these 'dead' products or maybe even knows other concepts or products from the old days. Final question is on the more recent 'runner improvements', mainly stuff like 'DLC'. Do you as a skater experience performance improvement with these blades? Do you sharpen your skates less often since you switched to a blade that has a DLC?

My first question would be how they got their design patented.

Companies also don't want to invest heavily in development as all these masks should be 'temporary' solutions until a vaccine becomes available. Quick time to market, low development costs and easy to manufacture is what you see in all these products and rightfully so. Lets hope this market doesn't mature and becomes obsolete very quickly. I also think these are very 'local' products. Over here in Europe it's more black and white. Either no practices/games or just practices with less players on the ice. Teams get creative dividing ice in quarters with 4 players in each etc. I have not seen European countries that require these masks to be able to play. But other forum members might know about local rules better then I do.

An ellipse is not a circle, it has two focal points, so you can't speak of a radius. If the pivot point of the blade is on the horizontal center of the ellipse it would be a symmetrical profile. Obviously they can rotate the ellipse, so indeed very curious to see how they have applied this. The seamless remark I guess is based on the fact there is no areas in which two radii blend.

What makes you think these are not just FZ-3 or FZ-5? Picture lacks detail, but going by the chassis those would be my guesses. They seem more white / have less black details but that could be just the image distortion.

I can only imagine. I'm actually in the process of setting up a small pro shop here in the Netherlands for months now with working title 'SkateWorks'. I guess I unconsciously stole that name from you. Also running into market protection bullshit and I don't even want to sell equipment at first (just profiling, sharpening, repairs, etc.). You think you would be able to run a store without 1 of those 2 big name brands? Say you don't get Bauer, but do get CCM (or vice versa)? Hope you find a new adventure soon and stay active on these boards. I will have so many questions in these upcoming months, I need all the advice I can get 😉

I looked at the TF7, which is priced at €350. You're forgetting the included 20% French sales tax and the strong euro. Plus, I was comparing to other roller hockey brands. Anyway, this is the ice section and this is a random French website. Let's wait until they are released.

What do you want to know? Limited availability, TF7 boots will come with Revision Alu chassis, Revision ABEC9 bearings and Revision Recoil wheels. TF9 boots will come with Revision Mag chassis (same as on customs), Revision Pro+ bearings and Revision Flex wheels. I didn't search thoroughly, but at least found them on this French dealer website: https://www.france-proshop.com/roller-hockey. Pricing seems like a special introduction offer, but if thats what they will retail for it is incredible value for money.

As per the instructions you flare out the top part after baking which will make the lacing up a little easier. Nevertheless it can be tight. I can get in without undoing the upper eyelets, but if it pops out I can get them back in over the tongue (but it's a battle).

I'm waiting for our ProSharp machine to arrive after which we will launch a mail in profiling service (out of the Netherlands). End of next month we should go live with our website.