Slate
Blackcurrant
Watermelon
Strawberry
Orange
Banana
Apple
Emerald
Chocolate
Marble
Slate
Blackcurrant
Watermelon
Strawberry
Orange
Banana
Apple
Emerald
Chocolate
Marble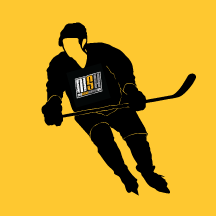 Content Count

11

Joined

Last visited

Feedback

0%
Community Reputation
3
Neutral
I have mixed feelings about the M90. Both my daughters use them and really like them. My oldest was using a QRE SL intermediate but switched to the M90 because her shot was harder, snap and wrist shots were 4-6 mph faster during tryout testing this season. The accuracy was also much better and more consistent. The blade didn't open up as much when shooting. Sticks were the same flex and blade pattern. Backhand shots were a lot harder as well. Her first one broke the blade right along the seam at the bottom on a snap shot. Still waiting to hear back from the warranty department. My younger daughter switched from a QRL and a 1S. She preferred the feel of the blade and the release over the other sticks. Took some getting used to the weight but liked it because she likes to dangle and utilizes her backhand a lot. She broke her first one shooting in the garage the first time she used it, right above the elbow. It was warrantied and has been fine but has been regulated to a backup stick after she broke her second one. That one broke across the blade just past the elbow. She now has a CCM Trigger 4. Very similar to the M90 so hopefully the durability is better.

I was at a local store in Blaine and they had them all out yesterday, flylite, flylite pro and flylite 2.7x. Definitely very light. The colors are very loud, my girls didn't quite know what to think of them.

My daughters wore Mako's for a few years until we couldn't get the next size. Both of them tried a few different kinds of skates. One ended up in AS1's after trying a pair of 1x's and x900's. She loves them and will probably be sticking with them. My other daughter ended up in Ft1's and liked them but didn't like the space in the toe cap so I ended up putting foam in the top of the toe cap to help with the extra space. The new Bauer 2x might be an option since the toe cap is supposed to be not as tall.

Check prostockhockey.com . I picked up a couple of pro stock Warrior QRL sticks there on sale for $89 each, they are $109 now.They had about 6 different curves to pick from, including some pretty wicked how can this be legal ones.

I ordered a couple dangle pucks for my daughters and they love them. They have been using them everyday for the last month. My 9 year old even brings it with to games for warm ups. One had some flashing around the area where the ball was underneath and the other was clean. I cleaned up that before they used them and they both work well. No rolling or anything. They have been saucer passing them in to a passer and most of the time it returns with no drama. Definitely recommend it.

Is she still wearing junior sizes? My 12 year old daughter is average size and currently wearing 5 1/2 Makos and they are getting a little tight. Only problem is she swims in a size 6. The pricing also jumps to senior skate pricing. I have been looking at VH skates because of this since they still price out junior skates to 252 mm. So right between sizes, she wears a 8 1/2-9 women's shoe. Expensive but just another option.

Not sure what size you need or if you want the same skates but there is an auction on eBay for CCM Vector U+ Pro Reloaded skates.

I found a YouTube video for it if that helps. CCM CL500. https://www.youtube.com/watch?v=WfumIBuVDko

I got the 50 pack of pucks from discount hockey off eBay and they have held up really well. They are Lindsy pucks made Canada, I think that is the same puck as they use at our rink in Mankato.

I got my daughters Easton Mako M8's this summer and they love them so far. My 8 year old especially likes them. She was skating in Reebok 12k skates and she liked them but they wouldn't let her really get a good full stride. It was her first year of hockey so I didn't know how she was going to like it so I didn't go crazy buying her skates. She was hooked and ended up being really good according to her coaches. I know very little about hockey but I did some looking around and thought the idea of the Mako skates seemed sound. We ended up getting them at Total hockey for $149, a pretty good deal I thought. She had start a camp with her old skates then switched halfway to the M8's. She was immediately faster and her cross overs improved a lot. She had no break in at all with them, we had them baked at the store. So that helped. The first day with them she did the 2 hrs camp, an hour of skating, then asked to stay for open skate.. No issues at all. In fact she liked them so much she wanted a size bigger for when she out grows these. My older daughter,11, has always been a pretty strong skater as well and these helped her as well. She noticed right away how light they felt and how the skate felt smaller when she was skating. Not quite so clunky as her old skates, Easton EQ40's. She did have some foot pain but we switched to superfeet and they went away. Hope this wasn't to long winded.