Slate
Blackcurrant
Watermelon
Strawberry
Orange
Banana
Apple
Emerald
Chocolate
Marble
Slate
Blackcurrant
Watermelon
Strawberry
Orange
Banana
Apple
Emerald
Chocolate
Marble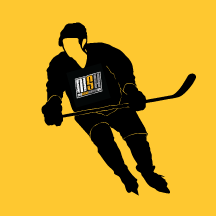 Content Count

17

Joined

Last visited

Feedback

N/A
Community Reputation
2
Neutral
Equipment
Skates
Stick
Gloves
Helmet
Pants
Shoulder Pads
Elbow Pads
Shin Pads
Hockey Bag
Profile Information
Gender
Location
Spambot control
Baked, profiled 9/10 +3 pitch, sharpened 5/8" first skate tonight. Felt like I've worn them for years. Very comfortable and not too stiff. Love the tongue. Skated with top eyelet unlaced. I really like them.

Skates arrived today from IW. Are they ever nice! And they fit like a glove. Been at this 50+ years and these are the most comfortable out-of-the-box skates I've ever seen. I'm sure they will feel even better once I get them baked. Will have them profiled also before the inaugural skate. Btw, I came out of a Bauer Vapor X100 size 9D. Ordered a 9.5D in the AS1 and glad I did. Maybe it's jst me, but I feel the CCM length (9.5) is identical to the Bauer 9. Just in case others are ordering online and don't have a LHS to try them on first.

Just placed an order tonight on IW for new AS1s. Can't wait to get them. Yesterday I drove to Hockey World to try them on, but they were completely sold out! Oh well, I took my own meausurements and after looking at CCMs sizing guide, I went with a size 9.5D. If they don't fit, IW has free return shipping, as long as your a member, and return within 7 days without skating or baking them. CCM and IW also offer a 365 day money back satisfaction guarantee if not completely satisfied after skating on them. Can't go wrong. I plan on using CCM SB holders and runners and maybe switch in the near future to the Tuuk holders. If I were to switch to the Tuuk holders and runners, what is the preferred holder/runner model and what size would I need for this skate?

When I talked to Chase on the phone a couple months ago, I asked him about this and he said they're pretty much identical for sizing and fit. I'd consider buying from IW if you're unsure. They have free shipping and returns on skates, providing you follow their terms.

I used Tear Mender this week to repair two holes in my gloves. https://www.tractorsupply.com/tsc/product/bishs-original-tear-mender-6-fl-oz. Got it at Tractor Supply but you can find it on Amazon. You can Google a YouTube video showing a guy repairing hockey gloves using it. It was easy to use, dried quickly and has held uu for three skates. For patch material, I used some old soft leather gardening gloves.

I'm sure you had them baked but are you using these CCM Custom Support Insoles? The stock insoles with the STs didn't look like anything special. Might help with the blisters?

I thought so but thanks for confirming

I was down state today and stopped by a different LHS (from the one in my original post) to see what they had in stock for Super Tacks. All they had was a size 8D (I wear size 9D) but couldn't help myself. Just had to try them on. While my toes were mashed up front, the heel made a sucking sound when I slipped into the boot. Sides felt snug, almost like they hugged the countour of my foot, but not uncomfortable. But my heel was definitely locked in, I almost needed help removing them. For anyone that has worn a Bauer Supreme AND Super Tacks, did you find the width of the boots (D to D) similiar? Maybe the difference I was feeling was the difference between the one piece boot and a two piece? Anyways, it felt good!

Not sure I will do that right away but it might be an option down the road. Out of curiousity, where is the MSH pro shop located? And I assume you get the original holders and steel returned?

Thanks. I'm in Michigan and LHS can get the Super Tacks sent from another store. And I prefer to buy skates in person and to support the LHS. However, the issue I'm having, is for me to buy them now, I'd be paying full price at the LHS. Taking a chance the STs in my size not will not be available in a few months is something I'm aware of and will deal with it when the time comes. Until then, I can keep playing in my Vapors.

That's correct. The FT1s were tried on only to compare how the CCMs in general (compared to the Bauers, Supreme and Vapor) wrapped up the side of my foot. The Super Tacks should wrap even better. I plan on waiting until the AS1s are available and make the decision then. The LHS said it may be May or June.

I've always had Tuuks also, even back in the days when they were on my CCM Super Tacks. But I can't imagine the holder making much of a difference in skating performance for most guys. The Tuuks are definitely easier to swapout runners and if I was playing competitively, that's what I would want, but for us old, beer league players ... ? Guess I will find out soon enough.

Yep, that's the plan. I understand they made the boots so that Tuuks could go on without the need of drilling extra holes, or one hole. Heard most NHL equipment managers are switching to Tuuks to reduce the swapout time for damaged runners. Thanks for the inputs and congrats on your new skates.

Thanks. When it becomes available, I'll look into it. I've decided to wait until the new AS1s are available before pulling the trigger. After talking to Chase from IW last night, he confirmed the new AS1s fit the same or maybe even a tad deeper than the current Super Tacks. He really likes the new AS1s!