Slate
Blackcurrant
Watermelon
Strawberry
Orange
Banana
Apple
Emerald
Chocolate
Marble
Slate
Blackcurrant
Watermelon
Strawberry
Orange
Banana
Apple
Emerald
Chocolate
Marble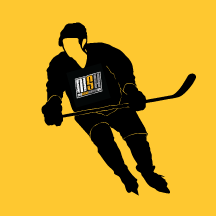 Content Count

331

Joined

Last visited

Days Won

1

Feedback

0%
Everything posted by yipperzz
Profile: Zuperior S by JR. Hollow: FBV 90/1 Steel: CCM SB 4.0 247 About Me: I started playing roller hockey in junior high ~25 years ago. Started playing ice ~20 years now. Beer leaguer that skates 2-3 times a week. Control set: Step Stainless 246. My old profile was a dual radius 8'/12' with a medium forward pitch done by noicing. I am very comfortable with it now as I have been using them for 4 years. Acceleration - 4 Mobility - 3 Stability - 3.5 Speed - 3.5 Comments: The Zuperior S initially felt longer or flatter than my old profile. It felt a lot more stable, but I didn't feel on my toes as much. That made it a little more uncomfortable for me as I have been on a forward pitch profile from noicing and my old Grafs. I didn't ask JR to put a pitch on them, so that was my mistake. It took a while to get used to in my first game, but I felt pretty comfortable by the end. I went from FBV 90/75 to 90/1 because I thought 90/75 was closer to 5/8, but according to the Blackstone guide in the Pro Shop, 90/1 is more like 5/8 and 90/75 is more like 3/4. Since this is my first sharpening with JR, I figured I should try 90/1 and adjust from there. This may have been a reason I had to take some time to adjust. During the warmups, I felt like I could catch my edge easier and that affected my confidence and my mobility. As I got more comfortable, it felt easier to go edge to edge and my trust came back. By the middle of the 2nd, I was pretty comfortable with the stopping and accelerating. I really liked the agility towards the end of the game and I really felt comfortable accelerating and keeping good speed skating backwards. The first 3-4 strides felt good (even if I'm not on my toes), but I'm not sure if it was also due to the new sharpening as my old runners were due. Highlight of my 1st game: As I got used to them, I took the puck end to end and beat everyone but the defenseman that forced me outside. I had a battle along the boards, broke free, made some nice pivots, stops/starts, and broke away wide open. I felt very comfortable on my skates on that play. Lowlight of my 1st game: Later that period I took the puck into the zone right down the middle and went for a quick snap off my front leg. I lost my balance, flubbed the shot, and almost crashed into the boards. I think it'll take me some time to get used to it, but it has been more good than bad so far. I've played ~10 games and feel a lot more comfortable now. Still not on my toes as much and have been off balance a few times expecting the forward pitch. Other than that, I feel a lot more stable skating forward and back. Acceleration feels better forward and back too. Top speed is not too much different, but feels better than stock. I'm starting to develop some soreness in the shin area due to my legs adjusting to this profile. It's about time to switch back to the control set to see how they feel. I will try the quad zero on my other CCM runners and will try to add pitch to these if JR recommends.

I agree. I was deciding between the 7092 and the super tacks girdle. I liked the 7092 slightly better, but had to go with the super tacks for the adjustment.

Are they selling to the public now?

I picked up the 7092's recently and have about 10 games in them. I came from some RBK/Jofas and these felt pretty comfy. When strapping them on they feel great but I notice by the end of the games they've slid down and left myself unprotected. I was trying to use only the straps and progressively went tighter each game with no luck. Last game I tried clear tape on the lower part of the shins and they stayed up the whole game. I hope I figured it out because they feel great when I'm sitting on the bench before I start skating.

Been using Jofa to RBK to Tacks shins now and have not been disappointed in the protection. If it fits your body well, I would stay with that line for the most protection. But I would definitely try them first with skates on to make sure they fit well. Having the most protective shins that don't fit well are useless.

I like this page that has been posted around here a few times. It's interesting to see the differences between the sticks. http://twu.tennis-warehouse.com/learning_center/hockeyflexprofiles.php

Pretty sure the SBP will be the same as before.

Looks like the A series intermediate flex and length are going to be similar to the XC line as far as the 58/68 flex and the 58 being a little shorter. This is good for shorter people like me. I emailed True a while back asking if they would consider going shorter for the intermediates and it looks like they are. I'm excited to try it out. Have you tried shooting the new 6.0 or 4.5 yet @Zac911?

High end sticks on sale will not always work. I used to do that too but you really get slim pickings when it comes to flex and curve, especially RH. I was looking for a specific 4.5 SBP and had problems finding it a few months back. Now that they're on clearance, it'll be even harder trying to find it. And that's not even a 6.0 or 5.2. Always be on a lookout when you know a new model is coming out but you can kind of figure out whether or not the inventory is going to last. I feel like online shops aren't stocking as much inventory as they used to, so it's getting tougher to find popular sticks on closeout. At least that's my experience anyway. Local shops around me aren't very consistent.

I dropped half a size from my Vapor to my new JetSpeed. I didn't use 3D Scan, but that was just going by my own feel. Seems about right to me.

Mine didn't fog up very often. If I could guess, it would have been less than 10 times in the many years of owning it. When it happened, it was really annoying. But it took specific conditions to trigger it. It may have something to do with being in a warmer climate like So. Cal. During the times it fogged up, othrs on the rink with a full shield or hybrid had the same problem. Others may play in areas where it won't happen as often. I was just bringing this up since a cage would not have this issue by design. I would not recommend against a hybrid, but I would want to make sure the OP is aware of issues that I have experienced in the past. There are a few products that I would recommend against purchasing and this is not one of them.

I grew up wearing a cage. I wanted a hybrid after watching Team Iceland in Mighty Ducks 2. I finally got one as an adult when I could buy my own gear. It worked really well but fogged up on me at times. Used it for almost 10 years and it finally got too scratched up and had to be replaced. I went back to a cage to see if it would mess with my vision. It's so much lighter with a cage and the air flow is much better so it's a cooler. I don't think I'd go back to a hybrid. You do lose something with those bars on the cage. But the weight savings, cooler air flow, no maintenance/cleaning, and less fogging are more beneficial to me. Try it out. The things that matter to me may not bother you. I used it for a long time, so it wasn't that bad. But I think I figured out what works best for me.

Hmm...the weight difference between my SB 4.0 and Step runner is 6 grams. I don't consider that very heavy.

I didn't want to post my experience until I got a couple of games in. I ended up forgetting to post a review and now have done quite a bit of skating with them. I picked up the junior size as I am using some older 5.5 Vapors. Started with the shims in there but it didn't feel very good on my feet. At times it felt too tight and my toes went numb. After taking them out, they felt much better. I posted earlier in this thread since some people who were right at the Junior/Senior cutoff had the same questions. I think the junior size fit my Vapors fine. I don't think a Senior size would be much of an improvement in fit. I wasn't expecting much from these since they were so inexpensive. I figured I could try them out as a cheap experiment. As I read more of the reviews, I started hyping it up in my head too much. I was a little disappointed that I wasn't skating circles around people when I first started using them. I didn't see that explosiveness or speed increase that others were talking about. But now that I've skated a while with them, I do notice that my skates are a lot more comfortable with the Powerfoot inserts. One benefit that I get from being comfortable is having the confidence that my skates are going to do what I want it to do. I don't know if I'm explaining it clearly. But it feels like my skates are more part of my foot rather than something I throw on to my foot. It feels very stable and I don't think I'd want to skate without these anymore. Of course everyone's experiences will be different and maybe a better, stronger skater would see more improvement than I did. Yeah, I'm not going to be lightning fast with a small pad I threw in to my skate. But the comfort improvement alone has helped my skating in other ways that I never thought was an issue. I will recommend these for my friends and teammates. Since the price is so reasonable, I may pick some up later for some Christmas gifts.

Just got them in the mail but don't skate until Wed. night. It feels good so far. My feet must not be the same size because my right foot is not as snug as the left. Still feels good though. I'll try them out on Wednesday and see if it makes any difference. I don't know for sure since I don't have a Senior size Powerfoot in my hands, but the Junior sized one seems to fit just fine in my 5.5 Vapors.

I went with the Junior size for my Bauer 5.5's since that was what the site said as far as sizing. They should be arriving anytime soon and will test it out once they come in. Hopefully they're not too small.

is it just me or do the nikes have two different holders? :lol: you noticed the holders before you noticed the discoloration :lol: :lol:

PLEASE be like polarfibre..... anyone in SJ have an old 1100 with PF he can test? if you ever come down to so cal, you can try mine...

those are some nice skates you guys have. i wish i had some custom skates. my old ones are so heavy. i had mine done back in the early 90's. and to alostsok, it depends on how you like the feel of ice boots. i like the fit of them on my feet better than most roller boots because of the stiffness. it costs more, but it is worth it for the comfort. the only downside i would see is the price. you'll have to buy a chassis, bearings, and wheels along with the boot and pay to get them mounted. it can add up. but if you love the comfort and performance, it'll be worth it.