Slate
Blackcurrant
Watermelon
Strawberry
Orange
Banana
Apple
Emerald
Chocolate
Marble
Slate
Blackcurrant
Watermelon
Strawberry
Orange
Banana
Apple
Emerald
Chocolate
Marble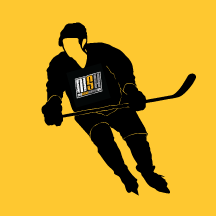 Content Count

26

Joined

Last visited

Feedback

0%
Community Reputation
2
Neutral
Equipment
Skates
Stick
Gloves
Helmet

CCM Tacks 310 / Bauer Re-Akt Titanium

Pants

CCM 7092 girdle, Bauer shell

Shoulder Pads
Elbow Pads
Shin Pads
Profile Information
Gender
Location
Spambot control
Yes. Sorry if that wasn't clear. The post from SkatingForums discusses a similar device. I posted the product listing because there were multiple of those devices available from that source. It works very well and I like that I can lock it in place to work for a longer period.

I bought a boot punch tool off of eBay a long time ago. I usually have to punch out the area near the base of my pinky toe. It works well. Heat the boot a bit and then use the punch tool. Lock it overnight and the punched out portion will hold for a good long while. Here's a discussion of a similar tool on another forum. https://skatingforums.com/index.php?topic=6165.0 I found a similar product using Google. https://footfitter.com/collections/boot-stretchers

Yep, another vote for EZ Goal. I have only bought the EZ Goal for my outdoor rink. I leave them outside year round in Minnesota. The first one I had lasted for five seasons, I think. It was pretty dented up and rusted out by the time I took it apart and put it in the trash. I did replace the netting once on that one. Now I have two more. They are in their second year of use. Although a bit dented, they are still holding up. The only downside is that they are light. So when when they are on the ice, they will slide around after getting hit by pucks. Shoot 20-30 pucks on the ice and you'll move it back by 2-3 feet. Wind will move them too pretty easily - especially when you have a shooting tarp on it. I had thought about getting some net anchors, but I don't care that much I guess. For $100 or so, I figure I can replace them every 2-3 years without remorse. They are cheaper than a new stick or skates and I know I buy more than one stick/skates in a season. With two kids, it seems like a reasonable investment.

Good info on this thread. I have similar shaped feet (regular heel, wide forefoot, low arch, high instep) and finding skates is always an adventure. My current skates are the 2016 CCM Super Tacks. They fit my foot awesome, but are getting a bit wrecked after 4+ years. I also have a pair of Bauer Supreme One.9 and Bauer Supreme S190. Each fit very similar to one another and to the CCM Super Tacks, but I like the forward pitch of the CCM over the neutral Bauers. This last spring I went to find some new skates - either closeout or brand new releases. I tried the CCM AS3. They were very shallow and I could feel the tongue attachment on the top of my foot. I also tried the Bauer Vapor 2X Pro in a size FIT 3. Nope. Comfortable everywhere, but I was blowing out of the top of the skate. Too bad. It sucks that Bauer and CCM have gone to less volume in their boot profiles. I ended up going to Sideline Swap and buying two new pairs of the same skates I have. The cost of both pairs total was less than one pair of a newer release skate, so there's that. I may try the new CCM RibCor when it's released. I don't have high hopes though as they always fit a bit less volume than the Tacks line in my past fitting experience.

I've never had a case of lace bite going away. In my experience, if you feel it in the store, you'll feel it on the ice. I did use a bunga pad for a while on some skates (Bauer Vapor XXX) a long time ago. That worked fine, but it did take some messing around with the ankle wrap/pad every time I put the skates on. Just recently I bought some new skates. I tried on just about everything out there to find skates that fit my foot correctly. During this process I found that CCM 70K fit great everywhere, but they gave me extreme pressure at the 3-4th eyelet from the top. Even with a moderate lace tightening, I couldn't flex forward without lace bite. The CCM 68K in the same skate size didn't give me this issue. After trying on CCM FT390, Jetspeed FT1, Jetspeed original, 70K, 68K, Bauer Nexus N9000, and N8000, in a whole bunch of different sizes/widths, I finally settled on SuperTacks (the 2016 version). I'm coming from Bauer One.9 and S190. They both work ok, but I was looking to try something else. I'll retire the One.9 and use the S190 for coaching. The CCMs put you much more on your toes and the holder seems like it's mounted to the inside of your feet (putting the front of the blade more between your big toe and second toe, rather than under your third toe). They work well though and only give me a bit of pain on my instep (inside of feet, in front of ankle bone). I may have them punched, but the pain goes away while I'm skating. The heel is a touch wide - I like the heel fit on the Jetspeeds better - but they're not sloppy. I was in a "C" width for my One.9 to get a tighter heel. I would have bought the Jetspeed FT1, but they have a hard edge near the pinky toe where the boot meets the toe box. Too bad. Sorry for the rambling. I'm avoiding work...

Good advice here. I agree with all of it. When I started back up again about 13 years ago, after 15 years off, I went with mostly lower-end gear to get back into it on the cheap. I upgraded stuff over the years to 1 or 2 levels below top-of-the-line. That seems to be the sweet spot for affordability versus utility. I like top of the line sticks and skates, so I splurge on those things. I have a bad knee, so I bought the shins that allowed me to drop to my knees on a hard floor without pain. There were many that didn't work, including "top of the line" gear such as the RBK 20k shins. I also have had elbow issues when falling backwards onto my elbows. Even with pads, I could get bruises. So again, based on in-store testing, I found which ones worked. They happen to be the top of the tier, but that's just because it was what worked for me. I usually buy my pads at a LHS. Luckily, there are three within 10 miles of my house, and five within 20 miles. I can usually find stock of what I need or ask them to do a store-to-store transfer (e.g., at Purehockey).

Nice. Was the XS holder a special order or are all AS1's coming with it? Purehockey's product pages for both senior and junior show the SB Black runners with SB4.0 holders.

1

I have wide feet as well, but more width at the forefoot than in the middle (instep). The 68k and 70k did not fit my forefoot width well. The Nexus N9000 did great, but it was too shallow in the midfoot. I was bulging on the 3rd-5th eyelets (counting from the toe). The Jetspeed FT390s fit very well, but they have a narrower/higher instep, so I was getting some pressure/pain above my arch on the inside of my foot. But the forefoot, heel lock, ankle pad positions, all were great. I may try a EE Jetspeed FT1 and FT390 in a 1/2 size down to see if I can get it all. In my size (5.5/6.0) at least, the Jetspeeds fit wider than the 68/70k in the widest part of my foot (big toe knuckle to pinky knuckle). My past (and current) skates were: Graf 709 (EE) Bauer XXX (D) - had to punch out the pinky toe area, the stitching there was thick Easton S15 (D) Easton S17 (D) - great skate, had to retire them after they started to unglue Bauer One.9 (C) - great heel lock with the C width, had to punch out the pinky area Bauer S190 (D) - good skate, a bit sloppy in the heel SuperTacks (D) - used them a few times, don't like the steel, may have them profiled or swap out to Tuuk/LS3

I would agree with everything said here. A few other things you could consider: 1) The bicep protection on the shoulders could be dropped down with the adjustable velcro. At least it looks like you have that feature on those shoulder pads. 2) Many people like shins to end at the top eyelet. This is completely PP. I like to have my shins cover the top two eyelets. I'm a tongue-tucked under guy. If you like to flop your tongue out, shorter shins are needed. You'll also get a bit more calf protection if you size up on the shins. 3) Gloves should fit on the palm width and finger length. Most of the styles these days are short-cuffed. There are some styles with longer cuffs. So if you want more wrist protection, look for one them in the same size. Alternatively, you can buy elastic or velcro wrist guards to wear between your gloves and elbows.

I was told that it's an extra $100 to custom order. In addition, they use the adult skate price as the base price. So, in my case, it's quite a premium as I can squeeze into juniors - as far as length goes, but need a wider boot than many junior skates allow. I think you can also customize the stiffness of the boot, the top cap, the tongue, and eyelet placement, but I'm not a Bauer rep...