Slate
Blackcurrant
Watermelon
Strawberry
Orange
Banana
Apple
Emerald
Chocolate
Marble
Slate
Blackcurrant
Watermelon
Strawberry
Orange
Banana
Apple
Emerald
Chocolate
Marble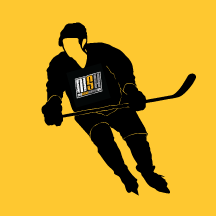 Content Count

319

Joined

Last visited

Feedback

0%
Community Reputation
1
Neutral
Equipment
Skates

Bauer Supreme One80, Bauer Vapor XR3

Stick

Bauer TotalOne, Bauer APX shaft w/Mako blade

Gloves

Bauer 4-Roll Pro Buffalo Sabres

Helmet
Pants
Shoulder Pads
Elbow Pads
Shin Pads
Hockey Bag
I mean, if he can sell them for that, all the power too him. I think it's crazy to pay that much for slash guards that were originally like $10

http://www.ebay.com/itm/JOFA-NHL-PRO-STOCK-RETURN-HOCKEY-ELBOW-PAD-SLASH-GUARD-FOREARM-WRIST-PROTECTION-/121092009911?pt=LH_DefaultDomain_0&hash=item1c31a56fb7 This is just ludicrous.

I really want a Colt A1, just haven't convinced myself yet to drop $1200 on a gun, also looking into Glock 23's.

Thrilled that i finally got my hands on an Ovechkin pro stock.

His voice was much harder to understand in the prologue. At first people were complaining that you can't understand him in the prologue, then people were complaining the dubbed voice sounded weird. Personally i think the dubbed voice added to the character, it had the enthusiastic high pitches instead of a robot sounding voice.

The whole C-130 scene in DKR was awesome. "Calm down doctor, now is not the time for fear. That comes later."

This may help clear up some issues for people, i just got a pro stock TotalOne and it's the "O44" model, but it is in fact a TotalOne SE. It says inside the top of the shaft "TOTALONESE- 07-667-15".

I have the 800's with the extended slash guard, love them aswell. They fit great.

they had probably twenty sticks, one95's,one90's, a mike webber totalone, couple Sher wood nexeons (spelling?), eq50's, and some warrior dt's and some Boyes APX shafts. They had probably 10 pair of gloves leino's warriors, roy's eastons, tallinders four rolls, and some reebok four rolls. Saw some warrior hustler pants and eastons. Overall decent selection for not being an equipment sale.

few things i picked up at the sabres store

The EPP is very flexible, it forms to the back of your calf when it's strapped on. It's flexible because it doesn't have the plastic plate covering the padding like the RS does. The vents are pretty large; they seem like they would help a lot in the drying process, but I'm not sure about air flow during games if that's what you're asking. I haven't gotten the chance to skate with them yet.

1

Picked these up today at Great Skate. I have never really liked Bauer's protective lineup, I always preferred Reebok/Jofa but i was intrigued when i saw the nexus lineup in the catalog, knowing i would be in the market for new shins this summer. Very impressed though they feel solid and i really like the strap system.

For those who had their dentist make a mouth guard, did you have to pay for any of it? I talked to a hygienist at my dentist and told her that i wanted a mouthhguard for hockey, and it seems that people have had to pay. Is there something you have to say spspecifically to get the mouthguard covered? For example saying i grind my teeth at night.