Slate
Blackcurrant
Watermelon
Strawberry
Orange
Banana
Apple
Emerald
Chocolate
Marble
Slate
Blackcurrant
Watermelon
Strawberry
Orange
Banana
Apple
Emerald
Chocolate
Marble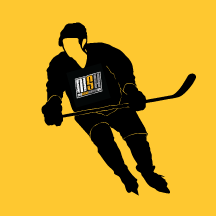 Content Count

86

Joined

Last visited

Feedback

0%
Community Reputation
2
Neutral
Can anyone provide a length of the Reebok Edge L and XL socks? (top to bottom) Measurement in inches if possible. Do they fit the same with regard to diameter around the leg as well? Thanks

Firing up an old thread here - What is your opinion on Nash Sniper w/ built in lace bite protection? I have the bauer one .8- love the skate, The metatarsal guard breaks down and creases on the 3piece 48oz felt tongue.. Its just a dense foam inside the tongue. Im thinking of sending my skates to Georges to have the tounge replaced with the Nash sniper which seems to be the only quality replacement tongue. Can anyone offer a review or opinion on the Nash tongue, some say they can still feel the laces and the tongue is rather thin - some are happy. I do not flop the tongue i tuck it underneath shin pad. Nash claims to have plastic and EPP foams in the tongue and 95% batting average to cure lacebite. If you have the Nash tongue, how has your experience been with it?? Thanks in advance.

Are you happy with the outcome after the baking and clamping? Did it tighten up the heel and lock it in and meet your expectations?

Is this the same method you are referring to? I may try the same in my APX2's because i have a slight bit of movement in the heel.

Narrow Heel, medium forefoot. The current Jetspeed model is starting to be marked down in store with the FT on its way. I put the new Supertacks 10.5 D on one foot and Jetspeed size 10D on the other foot. Walked around the store for a good 45 min, in the last 10 years I've not put on a skate that felt this good out of the box, Jetspeed or Supertacks. I noticed a hair more forward flex in the super tacks but it could have been that the skates were not tied equally as tight top eyelit. Heel lock was also a hair better in the Supertacks. Ive tried both the vapor and supreme over the last 10 years, could never really get a excellent heel lock or fit for that matter in either skate. Vapors are supposed to have a narrow heel however I find the opposite that a Supreme locks my heel in better, vapor is sloppy. Im back to CCM, they have it figured out with both of these models, the heel lock is incredible if you can get either skate to does fit your foot. In addition Bauer requires me to Punch out the navicular bone under my ankle most cases both feet, not an issue with either model as well at this point no punching required. I ended up purchasing the Jetspeed because of price. Some are going to argue, stiffness to me was not that different between the models. I own APX2 and Supreme 180s and those are both noticeably stiffer to me than either Supertacks or Jetspeed. The trade off is comfort. Folks have commented on here that Jetspeed has a softer boot and it does feel less like it when you pick it up and squeeze it on the foot it did not feel flexible to me. I guess time will tell after i skate in them to see if they break down however I'm willing to take the risk for the price i was able to get the top model Jetspeed. At the end of the day neither Supertacks or Jetspeed is going to make me a better skater, I'm just looking for comfort and the right fit and I pretty confident I've found it with Jetspeed. My 2 Cents.

Can anyone comment on the durability of the great saves lace/skate bite eliminators? How are they holding up and how long have you owned them?

Im thinking about an Ultra G75 conversion. There were a few negative posts about graf outsoles not holding up in a roller setup. Has anyone else had an issue with the graf textalite outsole not holding up as a inline conversion, specifically a mission hi lo chassis? It seems like the shops around my area convert graf all the time with no issues. Can anyone comment?

Has anyone put a medium mission hi lo chassis on a size 10 graf? If this has been done can you post a picture, I would like to see how it lines up with the boot if it is even possible....thx.

Both the X60 and XXXX fit me like a glove. Can anyone comment if the X60 is really worth the extra cash over the great price on the xxxx's right now? I have XXV's, gonna put em on the bay and prob upgrade to the XXXX. I really like the tweaked more forward position on the X60's, the ankle pads, as compared to the XXXX's New liner is cool but this is not that big of a deal to me. Just wanted someones 2 cents on these X60's. Dude, 600 bones compared to 349 is a big difference. Any feedback from former XXXX skaters.....Would you do it all over again and get another pair of 60's or just stick with the XXXX's for a sick price.

That girdle mod looks excellent. Im jealous

Cut a Dr Scholls gel foot insole in half. Glued one side of velcro to the insole and stuck them inside my felt tounge to prevent lace bite. Works perfect and they stick on the skate. I need to post some pics.

I was skating on 3/4" Im 6'0 205 and I can definitely tell a difference in glide kind of like my boy Billy Glide. It is an extra 2 bucks in STL to get the Flat bottom V, its worth it no doubt about it.

Honestly, I love going to the store flexing the sticks getting a feel for it and then putting it back exactly where it was. I am that guy and I love it. I also try on skates to see if something feels good on my foot I might buy it or not and I could care less if the store salesman has to walk to the back to put it away. Who cares if you annoy the staff, you are the customer and the staff should treat you as such. I obviously do not work at a hockey retail store but if I was an owner my staff would be a commissioned staff. Who ever sells the most, makes the most money. Then we would see what would be annoying. I give my business to the store that wants my business and is helpful, friendly and provides good service.