Slate
Blackcurrant
Watermelon
Strawberry
Orange
Banana
Apple
Emerald
Chocolate
Marble
Slate
Blackcurrant
Watermelon
Strawberry
Orange
Banana
Apple
Emerald
Chocolate
Marble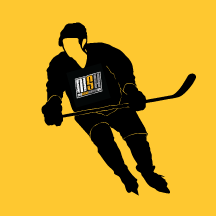 Content Count

51

Joined

Last visited

Feedback

0%
Community Reputation
0
Neutral
Just curious if anyone knows what the taper is on a warrior mac daddy? I had to cut about 10 inches from the bottom of the blade up the shaft just so I could get a tapered blade in. the blade is a 570 taper im assuming mac daddys a 470? thanks

Hmm no action at 999.99$ http://cgi.ebay.com/NEW-Bauer-Total-One-Hockey-Stick-Drury-/270608347321?cmd=ViewItem&pt=LH_DefaultD

My Mac Daddy broke a few weeks ago and I found myself a couple of taperd blades today, Had to cut about 10 inches up the shaft to stick a blade in. there was this spine like thing inside the shaft that was causeing my some issues, any way im gonna throw an extension inside the other end and see how it works after all this. Later this summer I may have access to some broken 10K OPS. Is there a certain AT number that is easier to turn into a taperd shaft or are all 10K's the same. thanks

To each his own dude. I mean if it fits your head well, wear it. Just kinda looks like an astronaught helmet to me.

Those gloves aren't that bad, that bucket on the other hand is hideous!

Helmet :NBH 5500 w/oakley straight small shoulder: bauer 2000 elbow: RBK 5k pants :mission L3 shins: RBK 4k skates: NBH s9's Gloves: warrior franchise sticks: Warrior mac daddy, vapor x60 easton se 16 skates

thanks, glad its an actual x60, you never know with pro stocks

Hey I picked up a pro stock x60 at the national sale, I wanna figure out what the codes are underneath the name, its a wellwood curve, 0588-13 87 g15f thanks!