Slate
Blackcurrant
Watermelon
Strawberry
Orange
Banana
Apple
Emerald
Chocolate
Marble
Slate
Blackcurrant
Watermelon
Strawberry
Orange
Banana
Apple
Emerald
Chocolate
Marble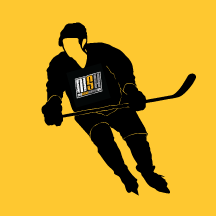 Content Count

277

Joined

Last visited

Feedback

0%
Community Reputation
0
Neutral
Profile Information
Gender
Location
Spambot control
Saw them today. Looks...interesting to say the least. I like them. Looks good.

Loving the new design! Here's mine.. "WIHO" Women's Ice Hockey Organization It's actually a mixed gender team...so :P

So the flex would focus where your upper hand grips? :lol:

Modo, tell us what you are using now so we know how your feet fit in your skates.

Let me know if you have some whippy shafts that I can get from you to help with that :P

Ahhh, yes... the kids league over at Kowloon Tong... They get a rink that's bigger than our adult league one! :o

If the rink is so small do you still play 5 on 5? Nope, we play 4 on 4.

I play at Dragon Center in Sham Shui Po. THe rink is REALLY small... probably 10 meters across... Well, the fastest Skater in Hong Kong could do 2 laps in 15 seconds :P My trip to Toronto's Community center rinks simply amazed me... You guys have it lucky, a FULL SIZED rink in every corner it seems! BTW, whats wrong with doing a cross-over after a face-off? That guy used to be a ref in Canada... don't know where, I'll ask :P

That is a Modano curve :o I cut my stick about 1 inch shorter since then... would that affect the Lie?

Z-Carbon, good choice :D I have the 100 Flex and it's TOO stiff to me... much too stiff, I think. Besides, these things run at almost $400HKD.. (US$50?) a pop... I think I'm going to get my brother in Toronto to either send or bring a shaft back... Two of the Z-Carbs and I'm looking at the price of a Z-Bubble! :o

Still a beginner here... Only been playing for 4 months :P (1 practise a week, one game per 2... :() (Edit: I'm wearing the wrong jersey, as they ran out of Jerseys in the size I needed. The guy taking the face off is wearing the jersey I should be... the one with the logo in my avatar :D)

Helmet: Itech HC100 Cage: Bauer FM4000 True Vision Shoulder: Nike V10 Elbow: Bauer 2000 Gloves: Easton Ultra Lite Pants: Mission M2 Shins: Bauer 2000 Stick: Easton Z-Carbon 100 flex (Wood) Skates: Easton Z-Air Comp SE

Hmm, I'll try that out for the next game! How many here use waxed laces? I can't stand them, they hurt my fingers too mch :P

Can anyone post a photo of what back-laced skates should look like?