Slate
Blackcurrant
Watermelon
Strawberry
Orange
Banana
Apple
Emerald
Chocolate
Marble
Slate
Blackcurrant
Watermelon
Strawberry
Orange
Banana
Apple
Emerald
Chocolate
Marble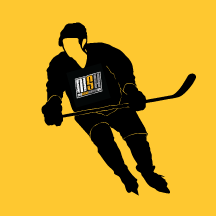 Content Count

95

Joined

Last visited

Feedback

0%
Community Reputation
0
Neutral
Equipment
Skates
Stick
Gloves
Helmet
Pants
Shoulder Pads
Elbow Pads
Shin Pads
Profile Information
Gender
Location
Spambot control
My grandma passed away yesterday and I am still in shock that it happened. I am really gonna miss her.

Looking to pick up a handgun soon and have been thinking about a M&P40, XD40 or a SR40. Was also thinking about getting a compact model instead of a full size for when Illinois finally decides to pass concealed carry.

Wow that is nice! What's details on it?

I bought a Marlin XT-22 a few weeks ago after searching a few months for the one I wanted. Took it to the range and it shoots great groups at 25yds. Now if I can find more .22lr ammo so I can shoot it more.

Have my first game Sunday after a little less than a year off from playing. Its going to feel good to be back on the ice.

Why is it so hard to find a Marlin XT-22 in a wood stock? I can find semis but not a bolt action which is weird in this current atmosphere.

Hearing about everyone not being able to find .22lr ammo makes me think I should have bought more when I found some earlier this week.

Played in my 1st rugby game yesterday!

Team won the championship last night!

Got ditched twice in the same day by someone who I thought was my friend. First time he stood there and watched me get told I am not welcome to come along on a side job that I was going to do. I was the one who told him he should come along, as we both know the person who was looking for help. He then proceeds to ditch me after he gets back to go hangout with a girl he likes. I don't care that he wants to hangout with her tonight and not me. Just dont tell me we are doing something tonight and then say "sorry I'm gonna go hang out with my lady friend and her friends and there isn't enough space for you."

Finally get gym time for rugby practice and I have class during that time. UGH!

Adam Adamowicz, concept artist behind Fallout 3 and a lot of Skyrim http://www.ripten.com/2012/02/10/adam-adamowicz-fallout-3-concept-artist-dies-mhib/

Got slew footed in my game. Guy pinned me to the boards and swept out the back of my feet and ended up hurting my tailbone.This is a no check league too.