Slate
Blackcurrant
Watermelon
Strawberry
Orange
Banana
Apple
Emerald
Chocolate
Marble
Slate
Blackcurrant
Watermelon
Strawberry
Orange
Banana
Apple
Emerald
Chocolate
Marble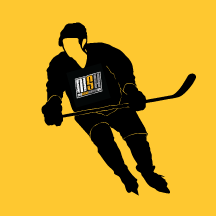 Content Count

217

Joined

Last visited

Days Won

2

Feedback

0%
Community Reputation
55
Good
I was an early bird on the first batch of the full R1 skates last year (got the insanely priced early bird price of 50% off). My back ground is primarily roller hockey only. I was using Alkali RPD Shift+ skates previously, so purchasing the R1 skate was an easy choice, in regard to the fitment of the boot is the same (just a lot stiffer) as what i was used to. This meant the only real thing i had to get used to was rocker. The first skate was weird, the rocker is subtle, but can catch you off guard at first. However, as you get used to feeling over having a rocker (remember- ive only played roller), its fantastic, my skating felt incredibly smooth. Transitions from forward to backwards, feel awesome. Its almost hard to put your finger on, but the skating feels enhanced, and buttery smooth. Its hard to put into words. The grip is insane too ( i know a contributing factor is the wheels) but the extra contact through the rocker, really does enhance grip ( i actually want to run some harder wheels and see how they fair). A friend of mine bought a pair too. His experience has been positive. His background is more ice then roller, and he admitted he felt much more at home on the R1s.

How do you tie your skates?

A shorter P02... like one where you take a standard P02 and cut like 3/4" off and do nothing else to the blade!

I must say..i love inlinewarehouse's descriptions. Dont stop doing this as its actually so handy! From the Zenith skate: " General fit aspects of the Alkali boot are high volume, narrow-med heel pocket, wide across top of foot and forefoot and toe box. Aggressive stance. " The RPD Max skate: " General fit aspects of the Alkali boot are med-high volume, narrow-med heel pocket, medium-wide across top of foot and forefoot and toe box. Aggressive stance. " I'm hoping someone can "quantify" somehow how much more room there is in the RPE skates. What is promising, is that "narrow-med heel" seems to be across both skates...im hoping that means they are about the same in this area! Secondly..are these skates coming to the UK?

Regarding the new line. I know that they are built on the wider last. How much wider is the boot compared to the RPD+ range? Is the heel pocket much wider? I like sound of the low pro tongue. I find that in my shift+, the laces from the instep up dig into some boney parts of my ankle. I also have a wide forefoot and find that the first 3-4 lace i keep "medium" tight..and if i go too tight i get cramp. However i feel the heel pock itself fits nice. wondering if the new boots might give me a little extra room in these areas without losing the snug fit.

1

A friend of mine swapped from his old reebok inline skates to some Alkali RPD Shift+. Absolutely loves them. It might be worth trying a couple of other brands out too.

I recently popped into a friend's store, and he had a pair of the new bauer x500 LE skates in my size..so i thought id try them on for sh*ts and giggles. They fit my foot really well, but damn the toe cap is huge in terms of its height...i was like if i ever got bauers i'd defo put the powerfeet inserts in! I also noticed how much more natural it is having the powerfoot insert in vs a skate without!

I bought some for my Alkali roller hockey skates a couple of months ago here in the UK. The Alkalis in general are a really heat moldable boot...adding the powerfoot insert made the boot feel even snugger in the toe box. At first it was a little strange, but in a good way. One of the things i noticed was i feel a bit more "at one" with the boot- all round now. I feel a lot more on my toes whilst turning (which is always helpful as inline skates have no rocker) I personally think they are worth it.

I really want to try some marsblades! I think the are a brilliant concept, because the combine how inline skates work and provide the rocker you get on ice skates. What i mean is.. on inline skates..youve got the most grip when all wheels are in contact with the ground..which is what marsblade maintains..and allowing some rockerage!

Anyone using and Alkali RPD Max+ stick? How you guys liking them? Can anyone let me know how the A33 pattern stacks up against the sakic equivalents (easton E3/CCM P19/P29, Bauer P92, etc). Sorry for the whole thread, but these sticks arent readily available in the UK and would be a special order through my distributor via my local shop.

1

Just bought a Alkali RPD Backpack... As im 5'5 and my kit consists of size 6 Alkalis, size 13" gloves and shins..i opted for the JR size bag (also coupled with the fact i drive a small 2 seat roadster). The bag is awesome! Love the vent features, and the material! Really feels like a quality bag. Good job guys!

1

Ditto! I would have loved the Max+ just for bragging rights... but budget constraints hampered me. However..the shift+ is best described as Max+ light... ;) i am extremely happy with mine too.