Slate
Blackcurrant
Watermelon
Strawberry
Orange
Banana
Apple
Emerald
Chocolate
Marble
Slate
Blackcurrant
Watermelon
Strawberry
Orange
Banana
Apple
Emerald
Chocolate
Marble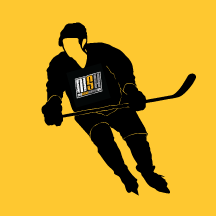 Content Count

22

Joined

Last visited

Days Won

1

Feedback

N/A
Community Reputation
30
Good
Recent Profile Visitors
The recent visitors block is disabled and is not being shown to other users.
not sure if there s that much to do. maybe a tour of the bell centre. there used to be a habs museum in the basement but a few years ago the canadiens tore it up to build condos next door. Id seek out ethnic food rather than hockey stuff if I were you. vietnamese pho in and chinese food in chinatown, portuguese grilled chicken in the plateau, lebanese shish taouk all around town, etc.

are you bringing your gear? there's a few places to play dropin hockey during the day for $10-15

Have a few friends in the Acadie-Bathurst Titan org and they just won their first Memorial Cup on Sunday. No doubt they're still all hungover Not my video but what a thrill it must be.

it could also be a right foot issue. was talking with a former echl player who had problems with bone spurs. he said a lot of the pain went away after getting massge on the bottom of his foot to relax the muscles thereby making his foot sit differently in the boot. those muscles work hard when you skate so rolling them out or massaging them by hand before and after might help.

last week at a camp I used an ipad connected to an apple tv + flatscreen TV located behind the glass in the timekeeper s box. worked great.

among the high-level skills coaches I work with there's been a swing the other way where they consider the inside foot release (wrong foot snap shot) to be less projectable at pro level since it is harder to hide the shot inside the skating stride. if you look at James Neal's shot here you'll see he's able to create a lot of deception by shifting his weight onto his front (outside) foot, which is what the best in the business (both players and skills dev coaches) are working on now. As for the P28, more than 15 yrs ago Brett Hull used a big toe curve with a huge rocker and a whippy shaft. I used a stick like that for a while and now a P28 75 flex off the shelf gives me a similar feel and similar benefits (big sweet spot when taking one-timers, able to pull the puck in and change the angle) in a more user-friendly form (bigger blade than the Hull pro and much easier to find). Hull's Shooting and Scoring instructional:

rink wifi is not a factor. the gopro itself has a wifi network you can log into on your tablet

as for the breakage issue - you can either have your iPad safe on the bench and record with a wifi connected gopro in its protective case, or have a helper (maybe another student whose parents need a bit of financial help with lessons?) hold your tablet to film

coaches' eye and hudl technique are two iPad apps Ive used. both have a good slowmo feature that lets you breakdown details, telestrate and record your feedback

lots of free resources and knowledge out there that can make a world of difference in helping your kids improve faster and get more fun out of their hockey. if you have any questions just ask. someone started another thread with regards to the old howie meeker hockey school clips on CBC. they were made before I was born but lots of very demanding but effective drills for young kids: http://www.cbc.ca/archives/entry/howie-meeker-hockey-school-puck-control-and-the-snapshot howie's drills for the most part are pretty timeless, lots of good skills and skating coaches I work with nowadays still do things adhering to those same basic principles.

good explanation above. the real secret to this spin move (and to the sharp cutback against the flow along the wall to shake a checker down low) is the initial 'chop' with your inside foot outside edge. most players who are not advanced skaters will have their weight on the heel of their outside foot instead of the ball of their inside foot. working on that first move will unlock your ability to turn tighter and maintain your balance with the puck.

lol by far the least coachable person Ive tried to teach hockey stuff to is my current girlfriend

hockey is played on one foot, so I would start the kids out with some bodyweight single-leg squats in their gym shoes, so that they can get used to the feeling of "stacking" their entire weight on one foot/ankle/knee/hip. in ice skate terms the goal is to help them access their outer edges, so that they're able to shift their weight laterally back and forth. any drill that encourages that I'd recommend for beginners and even more advanced players. U8 kids likely won't have a lot of leg strength so make sure their knees dont cave in - here's a video which offer some tips in that regard in terms of stickhandling, you can have them work on "rolling out the back" with the puck instead of using a chopping block type motion when handling the puck. it will help the players develop a feel for where the puck is on their blade, which will accelerate their progress once you move onto shooting and passing drills.

I don't see a lot of information being shared in the hockey world about what approaches coaches use to help their players who are dealing with learning disabilities or mental health issues. Was wondering if any of you have had experience or second-hand information on best practices. It is not something that is widely talked about, but I know of at least 1 high end NHL prospect is in this situation and two other former NHLers who could not stick in the league because of it.

This would be a good place to share coaching clips - anything related to individual play, tactics and motivational/informational clips.