Slate
Blackcurrant
Watermelon
Strawberry
Orange
Banana
Apple
Emerald
Chocolate
Marble
Slate
Blackcurrant
Watermelon
Strawberry
Orange
Banana
Apple
Emerald
Chocolate
Marble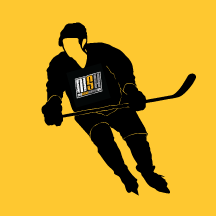 Content Count

20

Joined

Last visited

Feedback

N/A
Community Reputation
0
Neutral
Recent Profile Visitors
The recent visitors block is disabled and is not being shown to other users.
The e36 is basically what you describe though harder to find these days. Mid curve, rocker bottom, less open than a p92. I emailed Geppetto at PSHS several months ago with this exact question and he said a Backstrom would likely be the best choice.

In with more new stuff. Helmet - CCM Tacks 310 + 580 cage Shoulders - STX Surgeon Rx3.2 Elbows - Bauer Nexus 2N Gloves - Easton Mako M5 Pants - CCM Tacks 7092 Shins - STX Stallion HPR 1.1 Skates - Bauer Supreme 3S Pro Stick - Easton Synergy 650 (65F/E36)

That does help, quite a bit. I don't expect a profile to be some magical change, but maybe allow me to feel more comfortable doing some of the things that I'm still having issues developing. At this point, with as much time on ice as I've been able to get, I think that what I'm currently using might be holding me back a bit in terms of further developing some skills and being able to trust and apply at game speeds. I know that trusting your edges is the key to translating skills from practice, and I just don't have that right now. I'm also looking at getting new skates since I got resized (this time by someone who really seemed to know what they were doing) and found that Supreme Fit 3 was the direction I needed to go. Which I guess also has the Bauer 'power profile' stock from the mfg...not sure if I should just roll with that or get an extra set of steel with a 9.5/10.5 or a 10/12. I guess time will tell, trying different setups like you mentioned over a long period of time.

I don't really know the positive attributes since that's what I've always skated on since this is my first pair of skates. Only been at it for maybe a 8-9 months total, since the end of 2019. Been skating much harder and more frequently over the summer. So I guess my answer is that I don't even know what I'll miss. I feel like I have good skating skills but just no trust in going hard on my outside edges at speed because I don't know if they'll grab properly, since it feels like there's very little contact patch with the ice. I can crossover fine in non-game pace, when I can really focus on the feel (even backwards crossovers left over right). I do like the agility I have currently but think I can benefit more from more ice contact. I hadn't heard of a 981 before. Is Max Edge different than Prosharp? I know a shop that has Prosharp locally, so probably will try that first.

I've continued to skate with the stock 9' profile since I posted this. I continue to have issues where there doesn't feel like enough blade on the ice when I'm trying to get on outside edges. I'm sure part of this is technique related (and maybe skate fit related?) however, I also think that I'm not comfortable with the stability of a 9' radius. At this time, I'm considering a basic 10-11' dual to get more stability and glide compared to what I'm currently using. From what I've read, I don't think this is a significant change that will adversely affect how I skate - but I'd like some thoughts from people who have gone from a smaller radius to a slightly larger dual/triple profile, and the transition between the two. Is the jump I'm planning too large for an intermediate skater? I'd also like a larger profile since it's been described as helping smoother strides and accumulating less fatigue being able to glide better.

I picked up a pair of the RX3 breezers. They fit amazing well for me compared to the Tacks 7092 and NSX pants I had previously used. Can't wait to get them out on the ice soon.

I'm fairly sure that the LS1 steel I have is stock 9' radius and I get 5/8" hollow. I'm pretty comfortable on them but no matter how much I practice I haven't been able to improve the things I suck at. Would a picture actually help? What would you be looking for? Just curious as I've seen a lot of talk that it's usually impossible to tell radius/profile just by looking? I would agree that part of the problem is that I don't know precisely what I have (other than it's stock) and don't know exactly what profiling does. Much ignorance on my part I didn't think as much about a poor sharpening or uneven edges. But, it's been an issue for a while now and I've had my blades sharpened a few times since I noticed exactly what the problem is. So unless they are messing up the same way every time, then it's my own lack of function on what I have.

It's actually the opposite - I think it's pushing me too far forward on my toes and I have to really feel like I'm leaning back to be able to catch my outside edges properly. Do you think that is possible to correct with Vapors, without profiling them?

I've only been skating consistently for about 8 months. I feel like I picked it up pretty quickly, I went through 'skating for hockey 4' without issues until backwards crossovers - not skate related just didn't get the balance down. I think I struggle the most with 2 foot hard turns. I can do forwards crossovers fine but it currently feels like the balance point on my outside edges is quite far back in my boot - like I almost have to lean in to the far outside of my heel. I don't have any issues stopping on either feet, and while I'm not fast skating backwards I can move fine and typically don't have issues transitioning. I'm pretty good at stop/start but when it comes to skating with speed I feel slow (might just be age, lol) and have to work really hard to hold speed. From what I understand, something like a 5-11-13 (size 5.5 skate) might help with edge stability while not sacrificing too much agility, but honestly I have no idea and would rather struggle with what I have than blindly change something that might end up being worse.

I just learned about profiling the blades on my skates recently. I have always skated on the stock profile on my LS1 steel, on Vapor x2.9 skates. A guy in my adult beginner program (who is admittedly not a beginner, he's a C level player) was telling me about them. How would I know if a profile would help me out? I know what I struggle with while skating, but don't understand how to diagnose if it's just a me problem or if a profile change would alleviate some of the issues.

you'll get way more for your money with some basic 3mm neoprene knee sleeves. Products like that are so overpriced and don't actually do much of anything above and beyond basic compression/warmth. I've been dealing with osteoarthritis for a very long time (2 ACL recon - first was 25 years ago now - a 3rd tear that wasn't repaired, and pending knee replacement when I can't live with it anymore). If you're looking at actual support you need to see a knee specialist and get a real brace - which will likely be bulky and you won't want to wear it under your pads.

I would absolutely look into something like the Rehband or Rogue 3mm/5mm compression knee sleeves, depending on how much support you actually want. Don't go 7mm though - those are really specifically made for weight training. I personally use Rogue 3mm sleeves, they provide warmth/slight support while not really being uncomfortable/intrusive with gear on.

Helmet: CCM Tacks 310 Cage: CCM 580 Shoulder Pads: STX Surgeon 3.2 Elbow Pads: Bauer Nexus 2N Shin Pads: Bauer NSX Pants: CCM Super Tacks 7092 Gloves: CCM Jetspeed FT350 Skates: CCM Ribcore 76k Sticks: Sherwood EK325 60F PP26

Dang, these are the elbows that I have, and was looking to upgrade to something that didn't hold moisture quite as much. I really like the movement of them even if the bicep guard is a bit large, the fit isn't bad at all. Guess I got lucky picking them up in almost new condition for $9. Looks like I'll just be washing them a bit more frequently compared to my modern gear.

Probably not? I'm pretty new to the game so any stickhandling practice is good for me.