Slate
Blackcurrant
Watermelon
Strawberry
Orange
Banana
Apple
Emerald
Chocolate
Marble
Slate
Blackcurrant
Watermelon
Strawberry
Orange
Banana
Apple
Emerald
Chocolate
Marble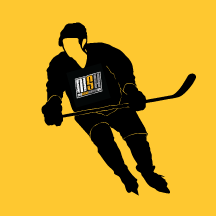 Content Count

179

Joined

Last visited

Feedback

0%
Community Reputation
0
Neutral
My wife calls the basement my laboratory....

OK, had to cut almost an inch off the insertion end. The crack went a little deeper than it looked at first. I put a different tapered blade in just to make sure I didn't crack it again. I'll give it a wirl this weekend, but it seems solid, I just don't know how much the flex point was messed up.

I thought about that. It is probably just a hair over 1/2 inch.

Well, I didn't do any cutting. The blade broke right at the Fusepoint. In fact there was only shreds of carbon weave hanging out. All I did was point my heatgun right down the insertion end, then I took a screwdriver and a hammer, making sure I didn't hit the inner sides of the shaft, and after 3 or 4 whacks what was left of the blade (it was really only the tenon at this point) fell out the other side (of course I removed the end cap first). I think the shaft was damaged whne the blade broke, but I just couldn't see the cracks until I inserted the new blade. Either that or I just pushed too darn hard...

Well, I couldn't find any rebar, but, I was successful in removing what was left of the blade. Shined a light down the shaft to ensure I got everything out. The problem came when I was inserting the new blade. It was a little tight, so I pushed alittle extra hard. i got it in, but this morning I noticed 2 cracks at the insertion end. I guess I pushed a little too hard. Oh well, I'll take it to warm ups and see if I can get it to out in a blaze of glory....

Well, there is no blade left to pull, but, I can probably chisel out whats left. Heat and chisel. Then I'll cut the top of the shaft.

I got a free Dolomite shaft last night. The blade broke right at the fuse point and the gut didn't want it anymore. Not bad for free. I'm just wondering though, I need to cut an inch off anyway, so I should be able to cut it from the fuse point up and still fit a tapered blade, albeit with some tape on the tenon right?

Hey Pat, where in WMass are you? I saw that Savard stick @bertelli's right? Ya I'm from Chicopee and got it at Bertelli's? where are you from? East longmeadow

Hey Pat, where in WMass are you? I saw that Savard stick @bertelli's right?

I don't get why there are no standard Lecavalier blades being offered. I like the v40 blades(although a bit heavy) and there's nothing comprable being offered for 07. It's getting harder and harder to find Lidstrom clones...

Sherwood 5030 Flex: Listed as 85 Curve: Havlat (Lidstrom clone) Defenseman 5'11†230lbs(body by Samuel Adams) Blade: It seems pretty stiff for a woodie. I love this curve, so I jumped at the chance to give the stick a try. It stayed stiff through 2 straight beer league games. I play defense and while I don't normally take a ton of slappers during the game, I really let some fly during warm ups. During my third game, I rotated this stick with another, so it only got used half the game. But, again during warm ups I fired 10-12 slappers. After the game I inspected the blade, and it really seemed to be going soft. 7.5/10 Shaft/Flex: Listed as 85 flex. I used it uncut for the first game, before cutting exactly 1 inch off. I would say it's definitely stiffer than than the listed 85(pre-cut). Probably more like 95 flex. I liked the flex, but for those who are strict on their flex requirements, heads up, it's stiffer than 85. As for the shaft, it's tapered, so the handle is thinner than the rest of the shaft, which made it comfortable to my smaller hands. The shaft itself is somewhat thick, though. But, the shaved corners off-set that somewhat. I didn't like the finish on the shaft at first, I thought it might lead to splinters. But, to my surprise that never happened(compared to the 7000, which gave me a nasty splinter) 8/10 Stickhandling/receiving passes: Like any woodie, puck feel is pretty good. I feel like the thick shaft and weight of the stick, slightly inhibited my stickhandling. It felt a little "clumsyâ€. But, as a defenseman, my style isn't to do a ton of stickhandling anyway. I had no problems receiving passes, and actually felt this stick was above par in that area. Passes seemed to just stick to the blade, even on the backhand. 8/10 Shooting: Very consistant for the first 2 games. I felt like I had good power on my slap shots. My slap shot could be describes as inconsistent, but in warm ups I really enjoyed letting it fly with this stick. In fact, using this stick may have motivated me to practice my slapper, and thus improve in that area. Wrist shots were good as well. I felt good flex and the shots had good power behind them, even if the release was a little slow. I think shooting was where the stick shines. Unfortunately, as with all woodies, after 2.5 games and heavy use during warm ups, the flex consistency and blade stiffness went down hill fast. 9/10 Weight and Balance: Balance was great, again I love the shaved down handle. Weight, while heavier than the 7000 and other high end wood sticks, was decent for a woodie. But, after playing with a super light pro-stock tapered shaft, stick handling felt a little awkward and cumbersome. That is personal preference/experience, though, so it really shouldn't play into my grade. 8/10 Durability: Decent for a wood stick I guess. 2.5 games before getting soft and inconsistent flex. However, as a defenseman, the shaft took a beating in the crease, deflecting shots, stick checking, and it held up well. In fact, it felt great whacking opposing forwards sticks with this thing. 8.5/10 (on a woodie scale) Intangibles: The shaved handle gave it nice feel. The loft on the Lidstrom clone pattern was a bit more than the Easton Lidstrom, which I liked. The shaft was a little thick for my liking, but, as I mentioned, the shaved corners helped that a bit. Conclusion: Solid feeling and great shooting stick. I really enjoyed the experience and the stick was well worth the $30. I will probably buy another as the Lidstrom pattern is not very popular around here. Finding OPS in this pattern is next to impossible. I can find some blades, but usually have to settle for the low-end Easton Pro's. I can't even find Sherwood 950's in this pattern! After using this stick and a 7000, I prefer the 5030 despite the fact that the complaints I have with this stick(weight, thicker shaft) are remedied on the 7000. For some reason, I just prefer the feel and "shootabilityâ€(is that a word?) on the 5030.

I think it was mack who mentioned Wilco..seconded. Tragically Hip The Slip Dispatch(defunct) The Sea and Cake Tortois My Morning Jacket Gov't Mule Old School: Elvis Costello Talking Heads Old U-2, pre-Achtung Baby

look at the 'mission' texts duh.... ;)

Did you flip the Hex-1 to get the standard blade in?

Yesterday was certainly a nice day in the KBO25 household. I had been saving up some money slowly for some new gloves. On my way home from work I went to the LHS and was BSing with the owner. After looking around a bit and trying on some gloves I walked out with a pair of Easton Synergy 1300's and an M-2 shaft for $90(US) total. Then when I got home, Mission had sent me a Hex-1(Rafalski) as a warranty replacement for my M-1.