Slate
Blackcurrant
Watermelon
Strawberry
Orange
Banana
Apple
Emerald
Chocolate
Marble
Slate
Blackcurrant
Watermelon
Strawberry
Orange
Banana
Apple
Emerald
Chocolate
Marble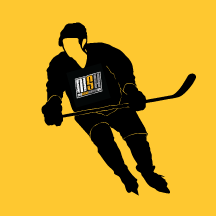 Content Count

1036

Joined

Last visited

Feedback

0%
Community Reputation
0
Neutral
Equipment
Skates
Stick
Gloves
Helmet
Pants
Shoulder Pads

Hespelers with lots of padding cut out

Elbow Pads
Shin Pads
Hockey Bag
Haven't posted on msh in a while, but these showed up a couple days ago...

Those are some sick looking skates.

Is that in Excellent Ice in surrey?

That was a pretty amazing dangle, probably the slickest move so far in the series.

I saw them at the sports exchange in Vancouver. www.the-sports-exchange.com . I guess it wouldn't hurt to give them a call, they occasionally list things on ebay so they'd probably ship.

I actually saw another pair today, nylon in toronto blue. I like mine better though.

Got them in a consignment shop for $50...they look like they were worn once at most.

It'll probably be a while before I use it. I don't like trying new sticks during tryouts, I'll probably only use it if my last XXX-Lite breaks.

Picked these up thursday... Todays pickups: TPS Response Lite Nielson Pro Stock and Jofa 9025 elbows

Updated: Bauer 8000 Helmet CCM Pro Tacks shoulders Jofa 9025 EPs Eagle X72 Gloves/Easton Air Gloves Easton Air 4000 pants RBK 5K Shins NBH One90 Skates 1XNilson Pro Stock XXX-Lite 1XNilson Pro Stock Response Lite

They aren't too bad, I sat there for the Team Canada Red/White game a few years ago. There are sections of the ice that aren't visible though, because of the way the glass curves.

Sick looking gloves you got there.

I'm also attending the Super Series game in Vancouver. Can't wait to see David play. Tickets were actually pretty reasonable, but by the time I got around to getting tickets, only the corner "family" section were left.

Product-Eagle X72i gloves, slightly different than retail (msh2 gussets instead of mesh gussets, no msh2 palm overlay) Previous Gloves used (in order of use)-Eagle X50, Mission L-7 Pro Stock Knit, Easton Z-air Pro Stock Nylon, Eagle X70 Goatskin, Easton Z-Air '03 Background- 5'7 140 lbs, right wing Use of Product-Approx 15 hours Intro- I was set on getting a pair of TPS R8 lites, but was unable to get a hold of them locally (my LHS first quoted me a 1 month wait, which then turned into a 3 month wait). No glove in the LHS really stood out to me, and I spent weeks contemplating on which gloves to get. Since I have always loved Easton/Eagle gloves in the past, I thought it'd be safe to stay with one of my preferred glove companies. I absolutely hated the feel of the new Easton gloves, and the new Eagles did not feel as broken in off the shelf as my old X70s and X50s. I concluded that the reason the Eagles did not feel as broken in were because of the added plastic inserts, and I took a gamble hoping they would eventually break in, and feel just like my old ones. I had also been wanting to try out a new pair of Eagles ever since they introduced split fingers and plastic inserts the year before. Fit- Almost identical to the X70s. They are loose, but not as loose as the NBH 4-rolls. The fit is pretty customize-able with the "Kangaroo Pockets" which are placed on the back hand and thumb of the glove. Back in my Bantam years (around 03-04) I had become really fond of the Zero Shock pad that came in the Z-air gloves I was using. I have cut out those pads and used them in every glove since. However, I always had to sew the pad into the liner of each glove. The Eagle Kangaroo pocket was exactly the feature I needed. 10/10 Break-in time- The biggest drawback for this glove was the break-in time. After 2 ice-times, they still felt stiff and awkward. I needed a better way to break them in so I left two 25lb plates on the back roll overnight while the fingers were spread out on the floor. The next morning they felt significantly better, and by the third ice time they were fully broken in. 3 ice times for break in might not seem like a lot of most people, but for me, this was the longest time it has ever taken me to fully break-in a pair of gloves. 6/10 Mobility- A noticeable improvement over the X70 glove was the tapered fingers. The tapered fingers allow for a more natural feel when closing your hands, and make it easier to grip your stick. The short cuff allows a greater range of motion, and has never interfered with my stickhandling. This glove opens/closes better than my previous Eagle gloves, L-7s, and '03 Z-Airs. The only other glove that opens/closes as easily were my Pro Stock Nylon Z-Airs. 10/10 Protection-Improved over the X70s, the X72s now have plastic inserts in the back roll and fingers. Not as protective as other high-end gloves, they still lack a lock thumb, HD foam, and do not have plastic inserts throughout the whole glove. 8/10 Weight-Not heavy by any means, but not as light as say a nylon glove. 9/10 Durability- This is the best wearing palm I've ever used. Eagle definately got it right with their MSH2 palm. MUCH thinner than the standard nash, and there is NO sign of wear whatsoever. The palm remains supple, and has kept it's shape. Something I didn't like with the palms on my X70s were that the Goatskin palm got slimy and slippery over a short period of time. The nash palms I had used before had always gotten crusty and dry fairly quickly, however that was something I expected of all gloves. Eagle has always made a very durable outer shell for their gloves, and that has not changed. 10/10 Intangibles-Eagles have always made an attractive looking glove. The NHL print also looks a lot cleaner than all the logos Eagle usually stamps on the glove. As always though, I decided to black them out. I used black electrical tape to pull off the logos everywhere except the cuff. Another thing I like about this glove is the fact that it is made in Canada. For some reason a "made in Canada" tag looks much more attractive to me than a "made in China" tag ;) . In the end, however, the origin of the glove really doesn't make a difference, and should not affect the buying decision. 10/10 Conclusion- I am absolutely loving this glove. The only thing I would want changed is to have a tufftek glove available at the retail level in an intermediate size. I am ALMOST liking them as much as my Pro Stock Easton Z-Airs, which says a lot. The palm is simply amazing, and is the nicest palm I have ever used. Although not the most protective glove, these are definitely the best fitting (for me). They offer a lot of wrist mobility, but aren't so loose that they feel like they are going to slip off (that was the impression I got after trying on NBH 4-rolls). At first I was skeptical of buying this glove, because of the off-the-shelf feel. However, the longer break-in time was well worth the final result. Now the gloves just feels so nice and mobile, and the fingers feel much better now that Eagle switched to split fingers. Overall, this has definitely been my favourite retail glove, and after time, perhaps I will grow to love them even more than my Pro Stock Z-Airs (which at this point, seems very possible). Overall: 9.1/10 (avg)

I'll have to disagree with you, sabre. The white/red may just be the sickest gloves I've ever seen. Btw Cavs, nice dell in the background lol...I think I've got the same one.