Slate
Blackcurrant
Watermelon
Strawberry
Orange
Banana
Apple
Emerald
Chocolate
Marble
Slate
Blackcurrant
Watermelon
Strawberry
Orange
Banana
Apple
Emerald
Chocolate
Marble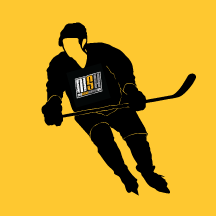 Content Count

253

Joined

Last visited

Feedback

0%
Everything posted by kicksave
Hey all, looking for a pair of 3x pros size 9 fit 3. Would rather buy from someone who owns a a local shop then support a big box store

Ya same it depends on the show and brand ect .. that's why I thought getting my scan done would Solve my lack of skate fit knowledge

apologies in advance if this was covered i searched and didn't see anything. but how accurate is this? i got scanned on friday and thought he said i was a size 9 fit 3 ( the fit 3) is right as i always had wide feet lol.. but i just looked at the scan data that was sent to me and it says 8? it was new years and i was in a kinda in a rush but last time i was fitted was 2005 at great skate in buffalo ny( which is anything but great if you ask around) im just finding it hard to believe that they could of of been that off with my fit? a service that i had to pay for nonetheless?

Thanks the issue I ran into today is both pure hockey stores in Buffalo are all out of wife ccm skates so I can't even try them to compare which isn't ideal . and only have top end Bauer left in fit 3

Ok so I went and got scanned and they say I'm a size 9 in a fit 3. I have very wide feet. They only had the highest supremes in my size (999.00) I only skate 2-3 times a weak and can't really justify that skate. So I asked how my fit translates to ccm and the fit guy basically said don't bother they won't fit me right? Is this correct or was he just pushing the high end skate cause that's the only one that they had in my fit. (they did fit amazing) tho

I will when I get home. The people are pure hockey made me grab them out of my car . They had a young kid working that my skates were older then lol

my last pair of skates for Vapor XXX's ( wide) looking to start skating again the kid started playing and is real into it. figure im spending so much time at the rink why not start playing again. closest LHS store is pure hockey... looked online at skates after 14 ish years and have zero idead where to start or even what the fits mean anymore.. .. insight where to look or how to go about getting a new set of wheels? feel like a fish out of water as this point. ty!

Where would one find a pair of those red and white Easton

They have about 10 pais of there new colored gloves and a basket of the edge socks for sale and the arena as of today

Can someone please post the link to tsr home Page eBay store please

those are amazing nice pick up

Helmet= Bauer 4500 with oakley visor Shoulder= bauer XXXX Elbow=n/a shins= bauer one55 Pants= bauer 800 skates= XXXX gloves bauer 4-roll sticks= all broke gotta buy new ones

Where did you get the sabres gloves from?

not harsh enough IMO. How would any buddy think it would be ok to use a set. Of anything for a game then bring it back

hahah i hope no one falls for that kinda stuff..

if you dont end up buying them i will!

those are sick i wanna make a glove like that.

oh i didnt think they did that well....my bad

what about the tps rubber shaft..i think thats a bust

i like those easton....where did you get them at?

hey june are those pro stocks?

when i went to the sabres game last sat night against the leafs the sabres store and a whole can full of brand new UL shafts..think they were like 50 bucks?

Nice 4 rolls they would match my royal bauer 800 pants I got for 20 bucks.

How much were those warriors?