Slate
Blackcurrant
Watermelon
Strawberry
Orange
Banana
Apple
Emerald
Chocolate
Marble
Slate
Blackcurrant
Watermelon
Strawberry
Orange
Banana
Apple
Emerald
Chocolate
Marble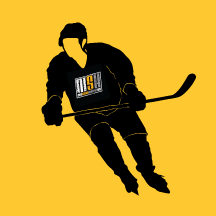 Content Count

72

Joined

Last visited

Days Won

1

Feedback

0%
Community Reputation
31
Good
Recent Profile Visitors
The recent visitors block is disabled and is not being shown to other users.
This. I have huge calves and almost got the CCM Super Tacks shin guards since they are the bulkier traditional fit. I went to the store and they didn't fit. I tried the Bater S190 which had a different fit profile, anatomical. Those fit me beautifully.

Got these today, can't wait to play in them: The discounted Tacks gear is flying off online sites, better get it now if you want it.

3

Helmet: Bauer 9.0 IMS with a cage Elbows: CCM 7092 Tacks Shoulders: Bauer 8000 Defender (from 13 year ago, will be grabbing Super Tacks when the price drops when CCM's new Tacks line launches) Shins: Sherwood 5030 Gloves: Sherwood BMP 120 Skates: CCM 9070 Tacks Pants: CCM 420 Supra Sticks: Sherwood 5030 wood Coffey

I honestly don't know why whoever owns Cooper (Bauer?) or other glove manufacturers don't offer a black diamond type pattern for one of their gloves. It may not outsell basic black or team colors but it would do well with older players. Don't need to come up with a new gloves, just a fabric pattern.

1

The gloves arrived today. Easily the most comfortable 4-rolls I have ever had. Already feels more like an extension of my hand.

Did you get it used or new?

PureHockey's cyber week sale ends at midnight, code NOVEMBER30. Its a 30% off code which of course excludes most Bauer, CCM, and Warrior items. I was able to grab their Sherwood BMP 120 gloves already discounted down to $89.99 for $67 (shipped and taxed) after a 10 dollar reward and 30% off code. They still have some of them in 13+ sizes. They also have a few of the shot blocker variant which are down to $109.99.

The Tacks line from CCM is pretty much the continuation of the RBK line which was a continuation of the Jofa pads. They are shorter than Jofa tended to be though. Personally I have the 7092s and love em.

Bought these on ebay to mess around in. They appear minimally used. I'll give them a soak and an air dry (unless my research on old leather reveals something else) at some point this weekend. Holy hell these leather gloves are going to require a lot of time if I ever want to break them in.

1

Found these in a used sporting goods store on a trip to Buffalo: The water the tap is putting out is clear. I'm expecting a good five washes until the water runs kinda clear. Then I hit it with oxyclean.

4

Speaking of Bauer does anyone know if there will be different price points for their new Nexus gear? The shins, shoulders, elbows, and gloves on their website only show 2N with no diffent models listed.

Went to my LHS tonight and got the Bauer helmet kit. Dome screws now work perfectly. Moral of the story, don't buy the AR helmet kit.

I also got this at Pure Hockey. Think I am going to visit the LHS sometime this week and get a Bauer kit and not leave to store until they work.

I've tried them attached to the helmet. Tried using the palm of my hand, tried rocking back and forth and they wouldn't go.