Slate
Blackcurrant
Watermelon
Strawberry
Orange
Banana
Apple
Emerald
Chocolate
Marble
Slate
Blackcurrant
Watermelon
Strawberry
Orange
Banana
Apple
Emerald
Chocolate
Marble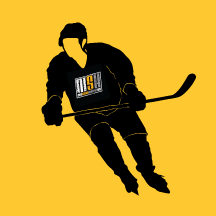 Content Count

287

Joined

Last visited

Feedback

0%
Community Reputation
1
Neutral
Equipment
Skates
Stick
Gloves
Helmet
Pants
Shoulder Pads
Elbow Pads
Shin Pads
Hockey Bag
Profile Information
Gender
Location
Interests

Music, art, graff, golf, baseball, college football, movies, subculture societies
Scored my first goal tonight!

After it all happened, I thought to myself how I could have approached the conversation differently. However, I actually did not start the conversation with that it could be his technique; I offered the fitting first and did make mention that sometimes it's technique (but would not know until after the fitting); thus the full effect of getting properly fit. As far as a guy at my LHS telling me that "It isn't the hammer, it's the carpenter"; I can tell you with confidence that conversation will never happen. I will support my LHS on some product; but old stock and high prices (mainly on sticks) don't interest me. Free shipping, 10% discount, competitive pricing, and no hassles on returns are what I find when I shop online. What's perplexing is that I did tell him which driver would give him the least amount of spin and then is comment of shopping online really had me scratching my head.

Most days I really love my job; it's indoors, I don't have to wear a shirt and tie and I get to talk about golf most of the day. However there are days like today that I don't understand the general public. Here's the start of my morning: So a customer comes in today in the midst of a good sized rush (as well as our sales staff being on the low side) and he's looking for a new driver. He's unsure on which model to get from a particular manufacturer's offering. He states that he has a really crappy club and is looking for the one that is going to offer him less spin. I make mention to him that he probably should sign up for a fitting and that a lot of the time it's not always the club's fault and that sometimes technique comes into play. I must have hit a nerve with him or damaged his precious ego. I make mention again that he should sign up for a fitting (which the store I work at offers) to help him make the correct decision. He takes a short breath and then storms off saying "this is why I should buy the club online" and slams down a box of golf balls on a nearby shelf.

I apologize about my earlier post; by no means was I trying to say that what you do on MSH is marketing. The point I was trying to make was that I like your honest approach to describing the versatility of the Nexus; I definitely value it and the Nexus will be the next stick I purchase.

Bauer should hire you JR to front their marketing department; you got me sold on the stick without even trying the Nexus!!!

One helluva deflection for the game winning goal!!! Congratulations to #57 and the rest of the Blues!!!

Went to stick and puck this morning and they actually had a goalie out there.

+1 to what Chadd said a couple of posts up. Here's a link that breaks down Lidstrom's slap shot: http://www.detroitnews.com/article/20081008/SPECIAL01/81008002

One wicked wrister tonight!

Congratulations on the new gig! It's always great to work with people that you know and like.

The option to buy a 3 wood, 5 wood or a 21 degree hybrid should be based on what distance that you are trying to achieve. If you are looking to hit a club a little longer than your 4 iron, then perhaps a 19-21 degree hybrid might be best. If you are looking to hit a club further than that, then you may want to consider a fairway wood. A 3 wood technically would be a longer hitting club than a 5 wood, but then it depends on how clean your contact is with said club. If you flush a 3 wood, it could be almost as long as your driver. The 5 wood should be shorter than a 3 wood, but a 5 wood will be more forgiving (more loft and a slightly shorter shaft which can help). You might also want to look at a 4 wood; it's a good compromise between a 3 wood and a 5 wood. When buying golf clubs, the nice part is that you never really have to get everything at the same time (unless your bag got stolen or all your clubs got destroyed). Irons, wedges and a putter will be more valuable in your bag, versus having the most modern day driver and/or fairway wood. You will use your irons, wedge and putter most likely on a majority of the holes on a given golf course; where as you may use your driver say a small handful of times. A lot of golf shops will have clearance clubs on sale; TaylorMade Burner 2.0 HP in steel should be running at $399.99. If that is a bit steep, you can look at NIke Ignite 3 irons that should be running at $299.99. When it comes to wedges there are usually better deals on the models that have the non-conforming grooves (basically they are discontinued). As far as putters you should be able to find some good deals at your local shop/store or even online. When getting a putter, make sure that you get a proper length and that the head style matches your swing style (face balanced putter: i.e. Odyssey 2-Ball is better for a straight back-straight through putter swing), while a toe weighted putter like a Ping Anser will work better if you have a slightly "arcing" swing. Unless you are really tall, most people should not be playing a 35" putter (or unless you have a bad back, knee or hip). Hopefully this is helpful, please let me know if you have any other questions.

Awesome!!! Can't wait for the details to come!

Go to www.mywarriorhockey.com and start the glove customizer program. On step #2 where it says "Select Model"; the glove on the left side has all three glove materials that are available. Carbon: On the display glove it's the yellowish-green color stripes on the back of the glove. Carbon has an appearance of carbon fiber and it's a coated material (coated in polyurethane). Tufftek: On the display glove the Tufftek is the navy part of the glove. It's a hydrophobic 600 deniers polyester (coated with polyurethane) and is much more durable than the standard nylon used by other manufacturers. Classic: On the display glove the cuff roll and pinky are employing the Classic material. The Classic material is a man made leather with a polyurethane base to help repel water. If you go down to your LHS, you should be able to see some real world examples of the materials. Keep in mind that each material has a slightly different color palette. If you look through the link for the Custom Glove Gallery (http://www.modsquadhockey.com/forums/index.php?/topic/3659-custom-glove-gallery), you can see what some of the colors/materials look like.