Slate
Blackcurrant
Watermelon
Strawberry
Orange
Banana
Apple
Emerald
Chocolate
Marble
Slate
Blackcurrant
Watermelon
Strawberry
Orange
Banana
Apple
Emerald
Chocolate
Marble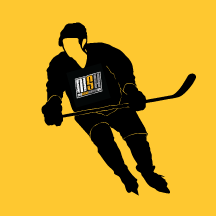 Content Count

287

Joined

Last visited

Feedback

0%
Community Reputation
1
Neutral
Equipment
Skates
Stick
Gloves
Helmet
Pants
Shoulder Pads
Elbow Pads
Shin Pads
Hockey Bag
Profile Information
Gender
Location
Interests

Music, art, graff, golf, baseball, college football, movies, subculture societies
Scored my first goal tonight!

After it all happened, I thought to myself how I could have approached the conversation differently. However, I actually did not start the conversation with that it could be his technique; I offered the fitting first and did make mention that sometimes it's technique (but would not know until after the fitting); thus the full effect of getting properly fit. As far as a guy at my LHS telling me that "It isn't the hammer, it's the carpenter"; I can tell you with confidence that conversation will never happen. I will support my LHS on some product; but old stock and high prices (mainly on sticks) don't interest me. Free shipping, 10% discount, competitive pricing, and no hassles on returns are what I find when I shop online. What's perplexing is that I did tell him which driver would give him the least amount of spin and then is comment of shopping online really had me scratching my head.

Most days I really love my job; it's indoors, I don't have to wear a shirt and tie and I get to talk about golf most of the day. However there are days like today that I don't understand the general public. Here's the start of my morning: So a customer comes in today in the midst of a good sized rush (as well as our sales staff being on the low side) and he's looking for a new driver. He's unsure on which model to get from a particular manufacturer's offering. He states that he has a really crappy club and is looking for the one that is going to offer him less spin. I make mention to him that he probably should sign up for a fitting and that a lot of the time it's not always the club's fault and that sometimes technique comes into play. I must have hit a nerve with him or damaged his precious ego. I make mention again that he should sign up for a fitting (which the store I work at offers) to help him make the correct decision. He takes a short breath and then storms off saying "this is why I should buy the club online" and slams down a box of golf balls on a nearby shelf.

I apologize about my earlier post; by no means was I trying to say that what you do on MSH is marketing. The point I was trying to make was that I like your honest approach to describing the versatility of the Nexus; I definitely value it and the Nexus will be the next stick I purchase.

Bauer should hire you JR to front their marketing department; you got me sold on the stick without even trying the Nexus!!!

One helluva deflection for the game winning goal!!! Congratulations to #57 and the rest of the Blues!!!

Went to stick and puck this morning and they actually had a goalie out there.

One wicked wrister tonight!

Congratulations on the new gig! It's always great to work with people that you know and like.

Go to www.mywarriorhockey.com and start the glove customizer program. On step #2 where it says "Select Model"; the glove on the left side has all three glove materials that are available. Carbon: On the display glove it's the yellowish-green color stripes on the back of the glove. Carbon has an appearance of carbon fiber and it's a coated material (coated in polyurethane). Tufftek: On the display glove the Tufftek is the navy part of the glove. It's a hydrophobic 600 deniers polyester (coated with polyurethane) and is much more durable than the standard nylon used by other manufacturers. Classic: On the display glove the cuff roll and pinky are employing the Classic material. The Classic material is a man made leather with a polyurethane base to help repel water. If you go down to your LHS, you should be able to see some real world examples of the materials. Keep in mind that each material has a slightly different color palette. If you look through the link for the Custom Glove Gallery (http://www.modsquadhockey.com/forums/index.php?/topic/3659-custom-glove-gallery), you can see what some of the colors/materials look like.

The envelope contains a copy of your order; your name, what shop it was sold to, specifications. The envelope also contained a card from Warrior talking about the process in which your stick was made and that it comes with a 30 day warranty.

Thanks EBondo for the link on Giroux's shoot out goal; pretty damn slick!!!

I just don't understand why customers cannot be more upfront with employees; especially if they are unsatisfied with the service (or lack there of)? If I'm dissatisfied with the service that I've received; I'll say something while I'm in the store as politely as possible. If I am upset to the point that I cannot verbalize my dissatisfaction, I just go elsewhere. I don't go home and write a one sided email to the store/corporate office to voice my complaint; but I guess it varies from person to person.