Slate
Blackcurrant
Watermelon
Strawberry
Orange
Banana
Apple
Emerald
Chocolate
Marble
Slate
Blackcurrant
Watermelon
Strawberry
Orange
Banana
Apple
Emerald
Chocolate
Marble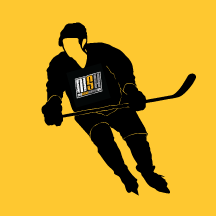 Content Count

499

Joined

Last visited

Feedback

0%
Community Reputation
0
Neutral
Equipment
Skates
Stick
Gloves
Helmet
Pants
Shoulder Pads
Elbow Pads
Shin Pads
Hockey Bag
Profile Information
Gender
Location
Spambot control
OP, I was kinda in the same boat as you - picked up Super Tacks two weeks ago and had them done as a Quad 1 - been playing for 15 years or so and never had my skates profiled, always skated on the stock radius. Definitely took a most of a game to get adjusted to the new jets and profile, but I think it was well worth it, and don't see myself going back to anything else any time soon. Of course, your mileage may vary.

just to verify...the DT3 is like a widow?? It shoots similiarly? Because my widow just recently died...and I'm almost torn between DT1 and DT3!

back on the previous page i sent my eagles to get palmed with msh2 with msh1 overlay back to eagle, as a non warranty job.

So got my mitts back middle of last week via FED EX. Ended up costing me $51 for re-palming and return shipping. Have to say I am pleased with the result, and aside from wear, my gloves are like brand new. They also came back smelling like baby powder.

hah thanks for the help but I live in Canada so it's not an issue for me. I was merely pointing it out for our American friends. I wonder if they are doing re-palms now because they will no longer distribute their palms? Either way it was fast communication with Lori at Eagle. I'll be sending out my gloves near the end of the week.

so i emailed eagle last night,and got a reply first thing in the morning. Lori at eagle hockey (wanted pics of my gloves, palms and gussets, although i told her specifically what i had) gave me a break down. She indicated that they do re-palming at their facilities. Break down of cost was...for what I assume is MSH2 palms Both gloves repalmed $45.00 One glove repalmed $22.50 Gussets $10.00 for both hands Also, owner of gloves needs to pay cost of shipping both ways. Contacting them will result in a form being sent your way for necessary info. Apparently if you live in the States, you need to provide your Social Security #. As it is explained in the email, and I quote: "...when we ship to any of our U.S. customers, we use a Customs Broker to clear the packages through Customs. Unfortunately, under Customs regulations, they must have all Social Security #'s when shipping to a residential address. We have absolutely no control over this whatsoever. Another option we can provide would be if you have a business address that you would like us to use. This way, we can get out of taking your Social Security #, and would require a Federal Tax ID# for your business instead." Seems kind of like a hassle...but it doesn't affect me. I'll keep you guys posted on the quality of the work when I get em back.

So I'm guessing that MSH2 is nearly impossible to find? I really would like to get my custom x72's repalmed with MSH2...but judging by this thread it doesn't look like it can get done? Anyone have any alternate materials for my palms? Preferably as close to MSH2 as possible.

not a movie, but NBC picked up Wonder Woman as a tv series.

almost bought that quest helmet a few years ago. the design was way out there lol.

Easton S9 helmet, sized Medium, Royal Blue. Background: I had previously been using a Nike H0004, sized medium for the past few seasons, and figured it was time for new bucket with the 0004 developing cracks. The S9 definitely had the low profiled look I was looking for and was within the right price range. After reading a bit on the helmet here at MSH, I figured this was the way to go instead of getting another 4500 or 6k or something of that sort. Now on to the review. Fit: Initially the helmet fit fine, just like the H0004, I had to extend the helmet to the furthest setting. My Oakley Pro Mod visor went on with less problems than my 0004. While the fit is fine, it seems to have problems in game. The helmet is snug, no doubt about that, but about half way through games I have to take it off for a bit on the bench to relieve some pressure. I've tried carving out some foam near the back where the pressure is the most intense, but it seems to have little effect. Although it's been months since I've bought it, the pain is still there though not nearly as bad as when I first had it. I probably could have made the step up to a large size, but I don't think there's anyway of knowing unless you actually play a game in it as the pain simply isn't there initally. 8/10 Protection: Went full force into the goal post head first on a break away after I lost an edge one game and didn't feel a thing. 10/10 Weight: Probably the lightest helmet I've ever used (coming from Nike H0004 and Bauer 5000) 10/10 Durability Nothing to report here, helmet is in fine condition. 10/10 Intangibles: Ventilation is probably not what this helmet is known for. This thing holds sweat so bad I had to cut out the front honeycomb foam part to help out the air intake. Although it is much improved since making that easy 5 minute mod, I still feel it holds a lot of sweat in comparison to other buckets. Also, the chin strap seems to get wetter than my 0004. Additionally, I hate the clip on the chinstrap, it's just plain awkward to clip as it seems to be of a lesser quality than my 0004. Thankfully I was able to swap those out no problem. The earloops are pretty neat in that they slide up and down to your desired height. I normally remove my earloop things, but it was just too much of a hassle and they are barely noticeable anyways. Adjustment on the helmet is a breeze, I remember fumbling with the screws on my NBH helmets, but this is as simple as unscrew, slide and screw. No hassle there. But, that being said, I love the look of this helmet, it has a real aggressive look to it. 7/10 Conclusion: Overall a solid helmet that suffers from a few problems, but they are easily dealt with. As far as I know I'm the only one that feels excessive pressure on the head part way through the game. Those looking for a low profile, aggressive looking helmet should definitely take a look at this one, though I think in retrospect I would have taken a closer look at the Mission Intake. Final Score: 45/50 = 90%

is raymond's stick grip? what about the sedins? Im fairly certain the one95 i picked up is raymond's but, the name bar was scratched off. Plus, it feels more like a 95-100. I'm now beginning to question whether or not this is indeed raymonds.

here's my hand at blacking out my XXXX's with a sharpie. left the XXXX heel red just because.

just had a thought reading this thread...you know how back in the day (and maybe to this day still) people used to salt the earth to prevent anything from growing? what if you salted your gear?? I mean, just doused it in a tub of salt or whatever. sound ridiculous? probably.

i just had a passing thought. I wonder how much everyone's gear would amount to if we totaled it up and added it all together...?

Perty gloves there! Sucks you're injured. Get well soon and show those off on the ice. thanks. these are unlike anything i've ever put on. can't wait to use em.