Slate
Blackcurrant
Watermelon
Strawberry
Orange
Banana
Apple
Emerald
Chocolate
Marble
Slate
Blackcurrant
Watermelon
Strawberry
Orange
Banana
Apple
Emerald
Chocolate
Marble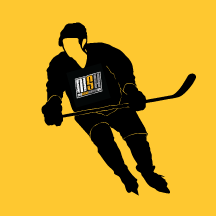 Content Count

285

Joined

Last visited

Feedback

0%
Community Reputation
4
Neutral
Equipment
Skates
Stick
Gloves
Helmet

Bauer 4500 w/ Bauer Blade cut pro visor

Pants
Shoulder Pads
Elbow Pads
Shin Pads
Hockey Bag
Profile Information
Gender
Location
Interests

errrr self explanitory no?

Spambot control
Hi fellow members, My close friend and teammate, Rickey Rho, tragically passed away on the bench on Oct. 13, 2017, during our ASHL league game. Rickey is survived by his wife and two young children. We have started a GoFundMe page to do our best to help the family during this time. I'm reaching out to the hockey brotherhood and asking for any donations possible. Thank you. https://www.gofundme.com/memorial-fund-for-rickey-rho

Try $392 after tax in Canada...

http://youtu.be/i-U4iJyLfw0

Stopped by my local sport chek today to buy the e400 helmet on clearance and saw the cx shoulder pads. I didn't even know they were coming out with new shoulders! Ended up leaving the store with a pair. Very light weight. To me they're the rbz pad with more coverage. Wonder why I can't find them online anywhere.

Found a fake one at my local rink tonight with a broken blade in the garbage can. Nxg LH p92 87 flex Compared it to an actual retail one Uncanny, could barely tell the difference. Has the weird raised fake tac spiral grip and the warranty stick font was not right and was smudged. Weight was identical, all other graphics identical. Would never have known really. I live in Vancouver where these have been popping up

I wish I had the access you did JR (no sarcasm meant).I actually had the opportunity to speak with Mr. Hellyar at Warrior while I was placing a large team order of custom covert dt2 gloves (went with this model because we did not like the mesh on the dt1) and were having trouble getting the right palm on the glove. I am excited to see how the made in Asia custom gloves compare to my previous made in Canada models. He explained all the changes to the program to me during the process. Warrior was very accommodating and after a few snags in the process took care of us. Great customer service! Can't really fault them for changing the program, especially if they are losing a lot of money over it. Souldriver, I was told that the kovy and savard cuff is not ordered that often. The hossa cuff (likely to be renamed) will be the only cuff option that will remain.

If you like custom franchises you should get them now. They will be removed from the customizer in 1-2 months. Warrior is moving all custom gloves overseas. They will be made by a factory that also makes Mizuno and Rawlings gloves. Customs will be available for the ax1/ax2 and covert dt1/dt2. They will also be shipped at set dates, so you could end up waiting a few months for your gloves even if they're already made. Also if it's not on the customizer you're not likely to get it anymore. In the past you could request different cuffs, mods, etc in the comment box and you might haven gotten it. This will no longer be the case. Warrior is/was losing money on customs.

No, you have to know a bauer rep who is willing to do it for you. Your LHS should be able to help you out if you ask them to put you in contact with their rep.

It's $225 per stick min 8 for me. $225 includes the sales tax.

It is very expensive and there is a minimum order. I'm going to be putting my order in with my rep soon, Specs I'm making are as follows Hand: left Flex: 77 Grip: tactile griptac Color: apx 2 Kit: G3 Pattern: 0019-24 Cole-Erik8-H12-R16-RL Desc: vapor apx2 mono stick I won't change any of the specs so if you're interested it would be exactly those specs. The curve is Erik Cole's toe curve, he has a lot of different variations it looks like this:

I'm not sure now if they are or aren't pro stock. I wasn't aware at the time that the RS gloves came in purple as a retail color way. Fail for me!

Just stole these mitts off eBay, once used pro stock LA Kings RS gloves. Marked 18AAA. $90 buy it now :)

Just got these brand new nucks jofa 7000s

My rss is a Leino pro stock painted as an s19 pure. Why would they label it rss if it is already painted as an s19?

I have 2 pro Stock rs sticks One is a Leino pro stock labeled rss The other is a rieder pro stock labelled rspro Both are supposed to be rs according to prostockhockeygear where I bought them from.