Slate
Blackcurrant
Watermelon
Strawberry
Orange
Banana
Apple
Emerald
Chocolate
Marble
Slate
Blackcurrant
Watermelon
Strawberry
Orange
Banana
Apple
Emerald
Chocolate
Marble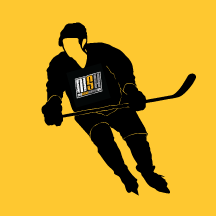 Content Count

28

Joined

Last visited

Feedback

0%
Community Reputation
5
Neutral
@Shayne Toporowski currently on a step steel 10/11 combo radius. Want something that doesn't feel drastically different in a quad. What would be the differences between a Quad .5 or Quad 1 that I would notice.

The LHS has a new Prosharp for all their profiles. Not doing them on the Blademaster anymore. My son has done very well on a 10-11' combo. Comparatively he is one the the best skaters in his loop so I don't want to mess with it. BUT they only have Quad profile jigs. I don't mind changing for the better, but don't want to go the other way either. Son is 12 so all feedback is **uh, i don't know***. I'd like to keep the agility he has in the 10/11' without giving up any speed which is a big advantage for him. Is the Quad zero the closest?

how would the zero compare to a 10/11' combo?

What felt different about the Quad Zero compared to the 11'?

Anyone have experience with this profile? Current is a 10-11' combo with 1 degree fwd pitch. I can't find specs for the Quad Zero on Prosharp's website. What would the advantages be of switching? How similar are they? Would the pitch need to remain the same or be adjusted?

Need to get a pair of pants patched or sewn back up. Last equipment repair I had done I was not terribly happy with, shop didn't deliver in time and the cosmetics weren't good. Anyone know of a good shop in the Toronto area? Thanks.

Bauer sent a new set of footbeds so its all good. Unfortunately Superfeet aren't a solution for him. He is in between a Nexus and Supreme fit, he has a high instep, but a medium to narrow foot width. He is sloppy in the Nexus and the superfeet in the Supreme cause lace bite. Anyone have a skate suggestion for his next pair. Deep boot, medium-regular width?

you would think the sporting goods manufacturers would learn. Easton started losing money when they created 300 dollar bats that lasted forever -- The golf industry is cannibalizing itself with everyone waiting a year to buy last years driver -- Now, hockey is going the same route with thousand dollar skates and 300 dollar sticks ... trying to sell to guys who would rather wear their 20 year old shoulder pads taped together. Its sad really. I used to by a dozen wooden sticks a year. Changed the curve or the flex when I felt like it. Now it's an investment and you maybe buy one a year. If that. And the retailers are caught up holding lots of costly inventory that doesn't move. Its not a functional model

Bought my son a new pair of supreme 170s a month ago and he has been complaining that one foot is sore, the other is not. I just checked the skates and the footbeds are different. One is the Bauer Form Fit + Grip, the other is the Bauer Form Fit + Grip + Moisture Management. The Moisture Management footbed has a tacky coating on it and I suspect it feels a little firmer in the arch and is bothering him. Any ideas on how I can get a match of the one he likes? This is a discontinued model and his size (Jr 1.5 D) is out of stock in my area.

LHS says they have started profiling by using the center of the holder only, rather than the boot gauge to find the center of the blade in relation to the boot. They say some of their customers prefer it. To me it seems pointless not to find the center in relation to the boot, because of slight variances in where the holders are mounted. Can anyone chime in with their thoughts. Thanks.

He will always skate better in proper fitting skates. You need to balance what that is worth to you. He may be a bit sloppy and lose a step or some agility in the bigger skate and it may take some time for him to adjust. That is something you need to judge. Take a look at his team mates, the competition, and judge their skating ability. I would base my decision on that. I have purchased 2 pairs a year, in half size increments, for my son. He is one of the best skaters in his peer group. I'm not sure that's a coincidence. Any break in periods have been a non issue, because he's in the same boot and its only a half size difference. The skating adjustment each time has been seamless. One or two practices at the most.

I'm finding the stick tape my LHS has been stocking lately, bleeds out the adhesive and the butt end of my stick constantly gets gummed up. I have been using baby powder to dry it out, but every couple of skates it gets sticky again. Does anyone have a better solution?

I think most shops tell people not to stand so they don't flex too much, or walk around in a softened boot. But standing when the boot is first on is ideal to really get your boot molded to your weight bearing feet. Main point is not too stress the warm eyelets which sounds like what may have happened at PHL. Pull the laces out from the eyelets, not against them when you tighten.

7/16 in the winter. Spring its 1/2 - 5/8.

Raven Hockey has a good solution for bridging the gap between youth to junior size sticks. Essentially, junior sized shafts with weaker flexes. 23-30-40-50. sticks are also made a bit shorter so cutting them doesn't affect the flex too much.