Slate
Blackcurrant
Watermelon
Strawberry
Orange
Banana
Apple
Emerald
Chocolate
Marble
Slate
Blackcurrant
Watermelon
Strawberry
Orange
Banana
Apple
Emerald
Chocolate
Marble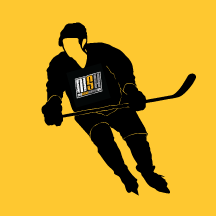 Content Count

79

Joined

Last visited

Feedback

0%
Community Reputation
5
Neutral
Have Amazon Prime, so as long as i can get it on there i should be good. Just want to make sure durability is good. I want to be shooting orange weighted pucks to get some strength on my snaps.

Was looking at the EZGoal on amazon. Price is pretty solid. Not sure about durability though.

Hey guys. Moving into a new house this week with a lot more space and a solid driveway. I was looking for suggestions for a solid net setup, preferably with the surrounding nets so if i miss im still good. Also looking for suggestions for a good material to shoot off of so i dont ruin the stick. Thanks

they spelled "feedback" on their site as "feadback" so id be weary. haha

Are there any wear pad accessories i can attach on myself?

I skate with all my eyelets done up and i actually wear my shinguards pretty high. I even can see the red from the liner worn on the tongue quite a bit.

Question for you guys on here. Bought my X900s in about March. Play Mens league maybe twice a week. Nothing too crazy. Last night i noticed the tongue has been wearing a hole on my inner lining, above the ankle. It looks like the stitching on the tongue is rubbing against it. I dont tuck my shin pads or do anything else that would cause this wear. Its over 90 days (hardly), but do you think Bauer would fix this? I emailed the warranty team and they gave me a standard message that hockey equipment does take wear and tear but to send them pictures anyway. Has anyone had this happen and did Bauer fix it? I wouldnt care if it as my equipment doing the damage or from normal play, but the fact that the skate is doing it to itself is really irritating.

Tore up my AC again and need to find something slim that will give me shoulder protection. Any suggestions? Interested in the Verberos but price tag is more than i want to spend at the moment. Thanks!

Anytime a guy gets hit in the hand or wrist area and goes to the bench, I always see trainers take an aerosol spray can and spray down the area. Whats in the bottle?

usually on itunes you can buy it soon after release

Cant find anywhere to buy it. Anyone know where i can get it in the US? (dont mind paying for it, rather not torrent it)

Looking for PSD or AI. Files for jerseys and socks. Really like the one on Sportstemplates.net, but dont feel like paying $70. Thanks

Looking for some custom men's leagues jereseys Any suggestions?

Looking to sell these. Dont believe theyve ever been used. Shoot me offers. \

Currently in some x900s and was seeing if there were any other options for a low-profile or thinner tongue for these things.