Slate
Blackcurrant
Watermelon
Strawberry
Orange
Banana
Apple
Emerald
Chocolate
Marble
Slate
Blackcurrant
Watermelon
Strawberry
Orange
Banana
Apple
Emerald
Chocolate
Marble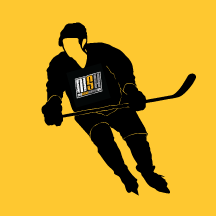 Content Count

16

Joined

Last visited

Feedback

0%
Community Reputation
0
Neutral
Equipment
Skates
Stick
Gloves
Helmet
Pants
Shoulder Pads
Elbow Pads
Shin Pads
Hockey Bag
Profile Information
Gender
Location
Spambot control
althoma1, OptimusReim Thank you guys! I was a bit worried if Easton would stop making Mako-style boots.

W, wait. No replacement for Mako 2!?

No offence, but I don't really see the point of using tapered shaft as a standard shaft by flipping over. Just try tapered blade. Moreover, short hosel blade may give more balance. I found Easton and Bauer blades to have shorter hosel against Warrior blades have slightly longer hosel. I wish you enjoy your XN10. They are super nice shaft.

Really? Maybe EQ line has different sizing scale? Or maybe pro models run shorter. Sind Sie Oesterreicher?

I agree again. Once I have tried a 14" Synergy from my friend and thought the same thing. But a 13" Stealth may be worth trying :)

I had One60 shins and I felt that they are a bit more bulky than Vapors. Never tried the Stealth series yet. I will go try the 75S which is still in stock at my LHS. Thanks for your advice! I agree. CCMs are one of the lowest profile pads in my opinion. But the problem is that CCM 14" are too long for me, 13" are too short too tight for me.

Gefiltefish Sorry for replying late. I decided not to purchase the shins yet. But I'll definitely buy the elbows. can't wait to try the 360+ strap! Thanks for your great info!

I've been using Bauer Vapor XVI(13inches) and CCM CL (14inches). They do fit fine but would prefer something less volume. STX Surgeon seem to be super slim fitting but how do they actually fit? How do you like them? Any information would be appreciated! Thanks!

I have a pair of Nexus 400 for rec skating and a pair of 17K(converted to inline) too. Both in 6EE. Widthwise the 17K feels slightly narrower especially in toe box and where the toe box and the quarter meets. But when it comes to heel area, the Nexus feels a lot tighter because of the V shape heel. Reebok has more like U shape heel. I think CCM/Reebok D is definitely narrower than Bauer EE. Maybe Bauer R would be close to CCM/Reebok D.

I really like his shot blocker. Sleek Looking.

So sick! I definitely love them.

that sounds great! thanks for the information!

Maybe your instep is too high for Mako. Did you do the pencil test? You may feel pressure not only on your instep but also on the bottom of your foot (around arch) when wearing skates that are not enough volume to comfortably wrap your insteps. Or maybe the tongue doesn't fit you. Replacing the tongue may solve this problem.

Yeah I had a same problem. What I did was use a handy clamp. Try the way shown on the video below. (3:25~)

If name will be gone, does it mean that either the STEALTH or SYNERGY skate lines will inherit the structure of the MAKO skates?