Slate
Blackcurrant
Watermelon
Strawberry
Orange
Banana
Apple
Emerald
Chocolate
Marble
Slate
Blackcurrant
Watermelon
Strawberry
Orange
Banana
Apple
Emerald
Chocolate
Marble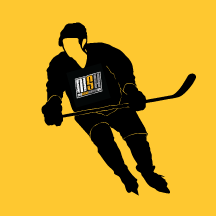 Content Count

8

Joined

Last visited

Feedback

N/A
Community Reputation
3
Neutral
I picked em up off ss as a shot in the dark. Not that much money if it didn't work out. Figured If they didn't work I could resell them. Not the dumbest thing I've done with $600+-

I don't love the way mine fit. I'm going to sell them for sure. Sticking with ultrasonics. They work for me.

Because I can't pick an order these are my top 5 in no certain order CCM 952 Tuuk runners Bauer Comp from 90s Daoust 501 CCM Ultra Tacks Graf 705

I played on 1/4 in jr hockey back in the early 90s. I'm a bigger guy too. 6'3 220 in jrs. It worked for me. Played defense. On paper it shouldn't have worked but I liked it. I'm at 3/8 now.

Thanks for the info. I have some ultrasonics in fit 3 but I've got a pair of 100k pro wide on the way. This thread and others on the 100k have me intrigued. Hopefully they will work out as a comfortable option.

Similar to a CAG Albeit watered down. For me Wissota 911 was a good option as it's just a smaller version of a blade master machine (operationally) and I learned to sharpen on one of those way back. I like it. The machine is quiet supplies aren't super expensive it's reliable and accurate if you do your part.

Helmet: CCM Tacks 110 Cage: CCM VIsor 1/2 Shoulder Pads: None Elbow Pads: Warrior DX Pro Shin Pads: Jofa 9040 Pants: Bauer Nexus Pro Stock Kings/Warrior Franchise Pro Stock Lightening Gloves: Warrior Alpha Pro Skates: Bauer Nexus 2n VCut Pro-Stock/Nexus N9000 retail (a touch more flexible) Sticks: Warrior Pavelski 90 flex HD1 dressed as Covert QRE, Warrior Comeau 85 flex Alpha DX Pro. Wissota 911 Skate Sharpener.

I agree with you in regards to everyone's help (especially Scott). I'm just picking the game back up after stepping away for a few (20 ish) years and things have changed since 2000/2001. A lot of good Info to digest and sift through. Skates have been challenging. Skates last in 2000 CCM 952/tuuk steel/graf 703/705 tuuk or Bauer Comp everything has changed so drastically. Very stiff skates to adjust to……jofa shin and elbow pads still good. Sticks (came from z bubble) have changed in a great way. Excited to be a part of this game again.