Slate
Blackcurrant
Watermelon
Strawberry
Orange
Banana
Apple
Emerald
Chocolate
Marble
Slate
Blackcurrant
Watermelon
Strawberry
Orange
Banana
Apple
Emerald
Chocolate
Marble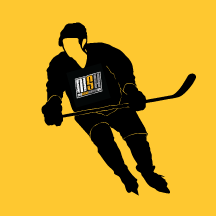 masterpeice_patrice
Members+
Content Count

157

Joined

Last visited

Feedback

0%
Community Reputation
4
Neutral
I just use Nike ankle weights, I would put them under the belt of my pants and lock them up, only problem is that you have to get used to the balance, but a weight vest would be perfect ! Great work out man.

I own and work in a sports bar , we have many teams and pick up groups comming in for drinks and food after skates.. If you are a good guy, you will be blessed with many hockey friends.

If you want performance you gotta sacrifice durability, what do you care for more ? I don't break any sticks, I use them for what they are meant for, companies are competing out there, I believe a lot of sticks on the market are durable, it's all about how you use them, never abuse them and they will be good to you.

throwing skittles on the ice was a genius idea.

I forgot to mention , I have no affiliation with any hockey equipment manufacturers at the moment nor do have anything negetive to say about the existing and past companies because this isn't what the original topic was about Johnny hockey lol. Not trying to be funny but has anyone heard of this new company called no name hockey, they offer kids really soft flexes so that they can develop their shooting mechanics and technique when they are knee high SO THAT WHEN THEY GROW UP THEY WILL BECOME POWEREUL SHOOTERS.

https://postimg.org/image/rhhqqyhen/

"Bounce" where are you bro ? im looking through the toolbox now, I don't got much so I have to be creative.

Lol... You will see bro. But to be honest I don't blame you for not believing me. Tell Brett I said that when I was 6 years old they asked me who my favourite player was so they could put it at the back of my hockey card, and I picked Brett. He's my idol, and being a Canadian kid, I took a lot of abuse for that (in a joking way) lol, but if I had to choose all over again, I wouldn't change it at all. I do know exactly what I'm talking about. But doesn't matter if you know Golden Brett yourself , you can't speak for him and neither can I or anyone else. Why don't you make Brett read up this thread and give it some thought ? I'm sure he will share his 2 cents. He's a great guy!

Wondering if the OP received his skates and tried them on yet... Bumpty bump!

what are you talking about?

does it till flutter bro ?

I can raise a little sniper and turn him into a lethal little assassin.

That's the best part of the game using other tools to work with, it all translates into the way you play bro. I agree.

You must be blessed to have your own rink to work on your skating and other skills, if you want to work out to go up in a flex you do that off ice/dry land training.