Slate
Blackcurrant
Watermelon
Strawberry
Orange
Banana
Apple
Emerald
Chocolate
Marble
Slate
Blackcurrant
Watermelon
Strawberry
Orange
Banana
Apple
Emerald
Chocolate
Marble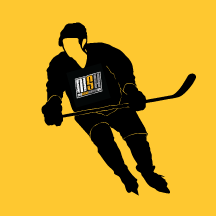 Content Count

2239

Joined

Last visited

Days Won

1

Feedback

0%
Community Reputation
46
Good
Landed in Calgary today. Looking to repeat at CIS national champioships with the McGill Martlet hockey team (I'm their video + analytics person) http://www.habseyesontheprize.com/womens-hockey/2015/3/11/8182289/mcgills-martlets-cis-womens-hockey-road-to-nationals-part-1-pack-up-go

in person, the tc3 is a not a direct copy of the E28. it's pretty close but has a bit less rocker at the toe and more of a kink rather than a gradual curve. a bit like the old warrior smyth in how it curves.

rebound pops up at cross-bar height. take a decent-sized cut at it in midair as it dropped. make perfect contact with the shaft only to see the puck go straight off the post and out...

The mission S series was great. Only problem was that I wouldnever want to block a shot of them. Also tendon guard durability was suspect at best and the pitch hardware needed to be tightened once in a while That being said, only time Ive ever bought 2 pairs of the same skate.

ran into mike babcock this morning. congratulated him on the olympics - must be the most difficult thing ever when anything less than a first place finish is a national disaster.

Scored bar-down on an NHL ice this morning. Too bad no one saw it outside of the guys on the ice and maybe 2 security guards...

first extended road trip at work. OTT tonight, then TOR on saturday

Habs equipment sale soon - Sat. January 25 https://www.facebook.com/events/1508690506023549/

Having lived in Norcal, OC and SD, I actually find the weather to be slightly nicer in Orange County, than in San Marcos. But we're just splitting hairs now...

cool idea for sure. would think that many schools would be interested in either doing something science or phys ed related. maybe something worth looking into.... kind of shocking how much my legs and lungs burned considering I've been training 10-15 hours a week in the past 2 years in tennis. still sore the day after. scored five-hole coming down the wing but probably should have had 2-3 more considering the number of shots I had. lots of stuff to work on but still, cant complain about lighting the lamp in an nhl building...

early morning (6:30AM) shinny at the Bell Centre today. obviously a fantastic experience. Ice was great. The lighting actually make the puck look like it's moving slower than it is, which took some adjusting. First time playing in full equipment in two years, so no problem keeping shifts short because I was constantly gassed... we also got to wear Habs' practice jerseys

been working in pro hockey since the beginning of the season. first road trip on a team charter tomorrow (NYR on monday). might be getting a chance to play some pickup games at the bell centre, so ordered some new gear and gonna work on my hands and skating a bit to shake the rust off. my folks live out in san marcos and I head over there 1-2 times a year. next time I'm there we ll go shoot some puck or something

that's okay. in any locker room there's gotta be those leaders that can call out those who aren't giving their 100%. nothng wrong there

do you guys play against sanok? my buddy plays net for them (wojtek rocki) hahah no we dont although with the new layout we might be playing them in a few months. but funny story wojtek actually started out in legia when he came to poland. then he moved up to sanok. heard hes pretty good I shot for him at a few goalie camps last summer. I had no business being there in terms of playing caliber but I could still give him a pretty good workout at camps. Haven't had a chance to shoot on another goalie of that caliber, but his reflexes were sick. To warm up he stood at the goal line and he was still making 8 or 9 saves out of ten shots.