Slate
Blackcurrant
Watermelon
Strawberry
Orange
Banana
Apple
Emerald
Chocolate
Marble
Slate
Blackcurrant
Watermelon
Strawberry
Orange
Banana
Apple
Emerald
Chocolate
Marble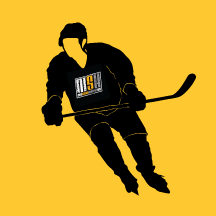 Content Count

100

Joined

Last visited

Feedback

0%
Community Reputation
3
Neutral
Equipment
Skates

CCM Vector 12 (Pro Issued U+)

Stick
Gloves

Pro Issue Nike Bauer 4 rolls (Pittsburgh Penguins)

Helmet

Pro Issue CCM Vector (Pittsburgh Penguins)

Pants

Pro Issue Nike (Ottawa Senators)

Shoulder Pads
Elbow Pads
Shin Pads
Hockey Bag
Profile Information
Gender
Location
Spambot control
Challenge accepted! I had a great time at SJ and would love to attend Winterfest!

Hahaha. I think the Flow battle was too close to call. Though I think no one came close in the best beard category. Lol

Well I was pretty close, as far as guessing on something that protected skate blades...lol Well done JR, nice product.

Inside view of new MSH skate soakers?

Definitely very interested.

My guess would be new CCM Tacks....That should dust up some discussion. lol

1

Anyone else notice that James Neal is wearing a different style pant than the rest of the team in the Winter Classic uniforms. Neals pant has the same striping as the Pens regular uniform set, in the Winter Classic colors. The rest of the team is wearing the "v" pant striping from the Winter Classic. Thought that was kinda odd.

Those are sweet. Very jealous.

I always have been a fan of Mike Lange. His calling of the game will always be Pittsburgh Hockey. It's unfortunate that he is no longer on the tv side. He is truely entertaining. For me, that's what Hockey broadcasters should be...entertainment. I (like I assume everyone else on this board) don't need the play by play guy explaining to me what's happening on the ice. I find Steigerwald to be annoying and uniformed. I think Errey is doing a good job and is the only thing that keeps the televised version's commentary interesting/entertaining.

What level are you going to enter the team in? A, B, or C?

Check out the episode of Day in the Life on the NHL Network. Hartnell did well. She's got the looks and she cooks!!!

I'm thinking about picking up a pair of X60 skates off of the internet. I don't have a local shop near me to try the skates on for size. Would much rather deal with a LHS but logistics make that tuff. I'm currently wearing a 7.5 DA in CCM U+. Would a pair of Bauer X60s size 7.5 DA fit me. Or how different would the fit be. Thanks for any input.

What's everyones opinion of the high sticking penalty called by the linesmen during the OT of last nights game?

They just got the new machine in Harrisburg a month or two ago, so it is a fairly recent list. I will probably be in Pittsburgh the weekend before thanksgiving if anyone out there wants to try it. I only have a couple spinners at the moment though. Are you going to a local shop in the burgh or how would this work?