Slate
Blackcurrant
Watermelon
Strawberry
Orange
Banana
Apple
Emerald
Chocolate
Marble
Slate
Blackcurrant
Watermelon
Strawberry
Orange
Banana
Apple
Emerald
Chocolate
Marble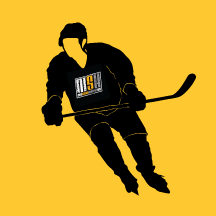 getthekidthepuck
Members+
Content Count

134

Joined

Last visited

Feedback

0%
Everything posted by getthekidthepuck
It depends how you carry the puck. If its more inside a lower lie if more out front its a higher lie.

Personal testimony, I am 255 and bent the steel on S15's

Do they mean anything? I didnt think that True did repaints? I picked up an 6.0 sbp and it was several digits under the name bar. Is this just the player ID? Also what year is this stick from ? Thanks guys

I would just stay with Mako, theyre out there. Just picked up a used pair with extra steel for 100 Canadian I am always looking for them if I had your size i could keep an eye out for you!

2n pro is the most popular stick in the show. Doubt they will discontinue it.

Hi guys I have a line a couple original 1's that are APX 2 build. It doesn't say what curve it is but I thought he used a Drury with a MH blade. I can't tell from the pics from the seller and he didn't know much about them. Any insight would help guys!

Thanks Aggie, I am going to take a look at them, never used aax height blade!

Craig I kind p91's on Kijjji for cheap can't remember the last time I bought retail. Some people seeing them don't know the curve so it takes some work.

No body is using a team stick that you listed but I think the ECHL doesn't use high end warriors.

Lol oh yeah he tried to see me some !

Bro where did you play Pro?

try a golf ball in your driveway. I use to do it for hours when i was growing up.

I'll put a good word in for you!

I used the two 2015's had a hard time taking passes. Felt it to be too be to whippey. I am taking a break from hockey for a while I am going to break out the 2 2016's when I start to play again. I expensed it to my employer so I am not disappointed.

hey that was me, i got 4 for 100 bucks a pop.

1

Its not a 5 lie, but p91/Drury meets alot of your needs you listed. Its not the easiest to find but they are out there.

no p91's offered, not happy about that!

lol I never really did even when I played a high level of hockey. I play old timers now and I would rather set people up!

Hey Guys, Could you please tell me about this pro stock code ill share the link. Is it 1x or 1xlite https://www.kijiji.ca/v-view-details.html?adId=1451363445

Update, Hey Guys picked up the sticks last night they were as advertised. Pretty good deal considering i was going to buy and original total one and orginal apx in those specs for 400. Thanks for your help guys. I dont shoot only pass pretty much so these will last me a couple seasons!

The 1x lite's he has are 70 flex I believe. I am buying the 77 flex ones

Just talked to the guy, I am getting 4 1x's for 400..not too shabby.

the sticks werent what he told me they were.

lol yeah thats him or the person he posing as.

Thanks for the feedback guys, have some red flags with the seller. Waiting to see if he sends me a picture of the actual sticks he's selling, he claims they are 1X lites. I am am bit suspicious and it's a two hour drive to pick them up. Will keep you guys posted thanks for the feedback!