Slate
Blackcurrant
Watermelon
Strawberry
Orange
Banana
Apple
Emerald
Chocolate
Marble
Slate
Blackcurrant
Watermelon
Strawberry
Orange
Banana
Apple
Emerald
Chocolate
Marble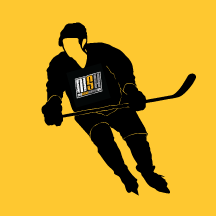 getthekidthepuck
Members+
Content Count

138

Joined

Last visited

Feedback

0%
Everything posted by getthekidthepuck
Hi Guys I am my last pair of makos and I get money through work for health an and wellness, I bough 4 1xs last year. I came across a pair of Bauer2.9 vapours with the black carbon steel by Bauer for 400 Canadian. Is this a good deal? I am a big guy weigh 250. Have normal feet. Any feedback would be helpful.

Hey guys I haven't been playing but I played some pick up over the last two weeks.I wear OG Makos that are in excellent condition. I am getting a lot of pain in my shins and feet in general. I am 250 but I have been loosing weight. Do I need a stiffer boot with more volume? If so any recommendations in what I should consider buying next? ThanKS, Riggs

Its a rich man's game anymore. Sad really.

Lol yeah I had that backwards. I honestly thought that lol, I have been using the wrong lie for like 33 years!

It depends how you carry the puck. If its more inside a lower lie if more out front its a higher lie.

Personal testimony, I am 255 and bent the steel on S15's

I would just stay with Mako, theyre out there. Just picked up a used pair with extra steel for 100 Canadian I am always looking for them if I had your size i could keep an eye out for you!

Do they mean anything? I didnt think that True did repaints? I picked up an 6.0 sbp and it was several digits under the name bar. Is this just the player ID? Also what year is this stick from ? Thanks guys

2n pro is the most popular stick in the show. Doubt they will discontinue it.

Thanks Aggie, I am going to take a look at them, never used aax height blade!

Craig I kind p91's on Kijjji for cheap can't remember the last time I bought retail. Some people seeing them don't know the curve so it takes some work.

No body is using a team stick that you listed but I think the ECHL doesn't use high end warriors.

Lol oh yeah he tried to see me some !

Hi guys I have a line a couple original 1's that are APX 2 build. It doesn't say what curve it is but I thought he used a Drury with a MH blade. I can't tell from the pics from the seller and he didn't know much about them. Any insight would help guys!

Bro where did you play Pro?

try a golf ball in your driveway. I use to do it for hours when i was growing up.

I'll put a good word in for you!

I used the two 2015's had a hard time taking passes. Felt it to be too be to whippey. I am taking a break from hockey for a while I am going to break out the 2 2016's when I start to play again. I expensed it to my employer so I am not disappointed.

hey that was me, i got 4 for 100 bucks a pop.

1

Its not a 5 lie, but p91/Drury meets alot of your needs you listed. Its not the easiest to find but they are out there.

no p91's offered, not happy about that!

lol I never really did even when I played a high level of hockey. I play old timers now and I would rather set people up!

Update, Hey Guys picked up the sticks last night they were as advertised. Pretty good deal considering i was going to buy and original total one and orginal apx in those specs for 400. Thanks for your help guys. I dont shoot only pass pretty much so these will last me a couple seasons!

The 1x lite's he has are 70 flex I believe. I am buying the 77 flex ones

Just talked to the guy, I am getting 4 1x's for 400..not too shabby.