Slate
Blackcurrant
Watermelon
Strawberry
Orange
Banana
Apple
Emerald
Chocolate
Marble
Slate
Blackcurrant
Watermelon
Strawberry
Orange
Banana
Apple
Emerald
Chocolate
Marble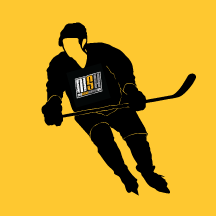 Content Count

76

Joined

Last visited

Feedback

0%
Community Reputation
4
Neutral
Recent Profile Visitors
The recent visitors block is disabled and is not being shown to other users.
I apologize if I have missed this somewhere...I tried a Sparx for the first time. I used a 1/2" Fire ring and I had the toe pointing to the right. After sharpening both skates, I checked the edges using both a Sparx and a Pro Sharp. On both edge checkers I am high on the inside of the left skate, and high on the outside edge of the right skate. How do I adjust the Sparx to correct this? Is it by using the Alignment adjustment knob? Which way would I need to adjust even though it still looks aligned to me? Thanks.

I could use some help. My daughter is about 5'-3" or 5'-4", weighs about 120, and plays boys checking. For sizing purposes, she has an athletic build, and does not have the bigger hips yet. She has used hand-me-down Tacklas from her older brother for the last 5 years, and loves them. Her current girdle is an older Tackla 4000, size Sr Small, and it fits fine except it is getting to be about an inch too short. We are at the end of big brother providing girdles, because he still uses a Tackla 4000 Sr Med Tall. (She tried it on and it is probably 2+ inches too long.) We have also tried on an old Bauer One95 Sr Medium girdle that was a little too long. We don't live near any LHS that has higher end equipment to try on, so some guessing begins. Tackla is horrible at providing any length info, and other manufacturers are guidelines at best. Ice Warehouse is stocking the older version Tackla 4400, which is a little lacking in padding and durability, but I can use some older Tackla pads I have been hoarding to supplement. Tackla also has come out with their new "breezers", but I know nothing about them other than we have liked previous Tackla offerings. CCM has their Tacks line (I used the old 9k's so I am a little familiar), and Warrior with their Covert which we know nothing about. I know it is a crapshoot, but logic dictates we should need a regular Medium in Tackla, but I struggle with the others. CCM: I read the Tacks run small. (Does that mean tight, or short, or both??) Based on size info, it would appear she needs a Sr Small, correct? Warrior: Again, based on sizing charts, a Sr Small? New Tackla Breezers: Does anyone know where to find any length or height info for sizing these girdles? Or who to contact? I don't want to assume these new ones will follow the old sizing. Thanks for any feedback.

Does anyone have the recommended baking times and the temperatures for: Bauer Nexus 6000 Bauer Nexus 7000 Bauer Nexus N8000 Thanks.

Scroll down to the last picture of the skate, right before you can choose to watch the video. (The one with a side shot of the skate, looking like it is sitting on a mirrored surface.) Then zoom into where the holder is mounted on the boot. Both the front and the back. Not the best mounting I have ever seen. Could they not found a better example to showcase their new holder?

I have a few questions about the CCM CS400 12" gloves, but first, are they still available? If so: 1. What color(s) are they? 2. Could you post/send some pictures? 3. Where are you located for shipping issues. Thanks. Brand New in bag with tags. Tried on, never used. 12" size. $40 OBO.

Good call. I forgot about Micron. Yeah, the Mako thing was meant to be a joke.

What skates are those? They look like Langes. Or maybe the first version of a Mako skate?

I know that many on here do not like the VA Tech testing protocol, and probably even more do not like the results. I have tried to keep an open mind and use the info from the tests as just another component of trying to select the best helmet. I have not had a chance to see the new CCM Tacks 710 or the 310 yet. Employees at our LHS are talking up the 710 in a big way, including saying that CCM believes these helmets will score better than the new Bauer Re-Akt 200 in the VA Tech testing. Does anyone know if VA Tech will be testing these new CCM helmets?

I have not had a chance to see either helmet yet, but employees at our LHS are talking up the 710 in a big way. Including saying that CCM believes it will score better than the new Bauer Re-Akt 200 in the VA Tech testing. Does anyone know if VA Tech will be testing these CCM helmets?

The old Reebok 9k's are really tanks and very protective. The adjustable length is a nice feature. Both Tackla girdles are amazingly light and they don't restrict at all. I find the 4000 to have better quality and it really does have amazing protection for how light it is. I can't figure out why Tackla girdles are not more popular.

I have a question concerning the blade profile along with the pitch. After reading through many posts in various threads, I went to a LHS to have blades profiled for my daughter. She has Jr Nexus skates with the LS Edge holders and steel. We live in an area where there really isn't much sophistication in our LHS when it comes to any profiling. I had wanted to try a combo radius, and also a + pitch on her skates. I knew a +3 like a Mako CXN arrangement (+2 holder and then +1 for the steel as I read) was going to be too much, and too different, for her to adjust to. The LHS recommended we do an 8/11 combo radius with the "center" placed back towards the heel by 1/2". The LHS guy could not tell me if this was a +1 or +2, or +1/64 or +1/32, or anything. Does anybody have any idea what an 8/11 combo radius with the center 1/2" towards the heel on 230mm steel gives us as far as a pitch? I have to assume this is somewhat forward compared to the factory/Bauer/Tuuk neutral, correct? Thanks.

This was very helpful, thank you. My daughter doesn't wear wide shoes either, which I always thought was odd when she needs a wider skate. As for that magical feeling, my son has worn Makos for over three years, and loves them. However, he never had that magical feeling either. He just plainly states that Makos fit him better than any other skate that he has tried. He loves the moldability and the "wrap" of the skate around his feet. I have the old MLXs, and although comfortable, not magical to me either. I think a lot of it has to do with what someones experience has been with fitting and baking skates. If you have not had good experiences, or dealt with a store that knows how to correctly fit and bake skates, then going to Makos would be magical. If you had great experiences with fitting and baking, then Makos may just be an improvement, and not a big jump. No doubt that the MLX - Mako - VH materials and construction can make a difference.

That is what I love about this site...ask a question and get an answer. Just to clarify, you have EEE feet, and you went to EE Makos, correct? (Not D Makos)

I need some help from the MSH guru's. I have read through posts like the one from above, but I still need some direction. Here is my story: My daughter has progressed through skates from Vapor, to Supreme, to RBZ, to Nexus due to her foot getting wider as she grew. I live in an area where the limited LHS's only carry D widths, so we didn't try Vapor, or Supreme in EE, we just moved up to a wider, and deeper boot. (She is pretty picky and wants to try on before she buys, and I like to support the stores, so we did not try on line.) The Nexus fits her fairly well, about the only one that can handle her volume, but she is feels that the boot is too "clunky and stiff". My question is, what if we tried Makos? I am guessing we would have to go to an EE Mako, from a D Nexus, correct? A D Mako wouldn't be wide enough, or deep enough, correct?

So I order two sets this AM, and within a few hours I get this: Congrats on your POWERFOOT order! Just to let you know, your order shipped today from Montreal. You should be receiving your POWERFOOT inserts (1 X SR, 1 X JR) within the next 5-8 business days. On you order, you mentioned that you're wearing Easton Mako skates. These skates have a low profile toe cap compared to Bauer and CCM/Reebok skates. So, sometimes when I size a player with Mako skates, the "regular" POWERFOOT inserts are actually too thick. So, what I've done is include in your shipment, a thinner pair of inserts (with a "Mako" label on them) at no extra cost along with the "regular" POWERFOOT inserts. This "Mako" inserts may actually fit you better depending on the size of your toes and how tight you like your skates. What I recommend you do is take one "regular" POWERFOOT insert (the blue one) and one thinner "Mako" insert (the black one) and try one in each skate. Be sure NOT to remove the adhesive strips until you know which one fits better! After lacing up your skates, you should be able to tell within 1-2 minutes which one is best for you. And, if you go with the "Mako" inserts, you'll have the "regular" inserts to pass onto a friend! If you have any questions whatsoever, do not hesitate to drop me an email. Otherwise, you can check out our website at www.adrenalinedesign.ca where you'll find all kinds of info to help you (e.g., instructional videos, FAQs, etc.). Have a great day! Rob Simply amazing customer service. Also, be aware that they have a thinner version available, although I did not see it listed on the website.