Slate
Blackcurrant
Watermelon
Strawberry
Orange
Banana
Apple
Emerald
Chocolate
Marble
Slate
Blackcurrant
Watermelon
Strawberry
Orange
Banana
Apple
Emerald
Chocolate
Marble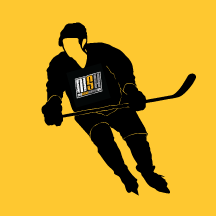 Content Count

1177

Joined

Last visited

Days Won

1

Feedback

0%
Everything posted by Quintin
Once you're done, get to the EIHL here. Then get to ECHL. Then AHL. AND BAM! NHL time baby!!

Newcastle's gonna sue someboday!!

His quote is correct. Crosby's RBK ad is "What do you call 18 years dedicated to hockey? I call it time well spent" .... At least in the UK anyways "What do you call a life dedicated to hockey? I call it time well spent" Case solved! *snaps suitcase*

Pfft, you wish mate, you wish. Washington.

New Scotland? The original is the best :)

Next gift for your wife, a pair of hockey socks :P Cool photos man.

Helmet: CCM 892 with Itech FX50 full shield Shoulder Pads: Rbk 5k Elbow Pads: RBK 5k Gloves: CCM Vector 5.0 Pants: Jofa 7500 Shin Pads: RBK 6K Skates: Nike Flexlite 10, CCM Vector Pro w/ LS2 Sticks: CCM Vector V40, Warrior Dolomite Shafts: A lot Blades: None Accessories: Itech Jock shorts, Nike Pro (full)

Kid in Celtic top? Where? Ooft, good dekes. Goalie needs work on his glove hand but good moves playa.

You wanna know the answer? You're turning into a serial stick-whore. SEEK HELP!!

Haha cool. I'll be in London in a couple of weeks time so maybe we should actually organise something.

Kangaroo!?! You people make me sick! jk jk Still pretty damn sexy gloves.

Hmm maybe some of us should organise an MSH UK skate somewhere..

I think I'd better go with a Pearl Forum and just start building it from there.

Should I go for something like a Premier Olympic kit then? Most of the things I'll be playing would be for rock/metal.

Yeah, I'm looking to buy my first kit too. I'm thinking either a Tama Stagestar or Premier Cobria. Any suggestions? I'm looking to buy it from here (www.rockingrooster.co.uk) and my price range is from £200 to £350

Pretty nice hands. Speaking of which, when are we gonna see Kovy Ribs Fedo's video?

Look at that kid's left leg! Ouch!!

Awh, that sucks man. How come? Would've been running green everywhere! Thinking of painting your holders green?

Your team would ALWAYS be ready for St Patricks Day, no matter what!! St Patricks Day Celebration on ice! Hahaha!

Hahaha, Green Goblin should be your nickname :P

Not necessarily a real life photo of my Flexlites because they're in my locker at the rink I work in. I'll try to get a real photo once I get my skates back. And they don't look as nice and neat as they do in this pic :lol:

Wow, both teams have the Blues jersey design. Kick his A**!!!