Slate
Blackcurrant
Watermelon
Strawberry
Orange
Banana
Apple
Emerald
Chocolate
Marble
Slate
Blackcurrant
Watermelon
Strawberry
Orange
Banana
Apple
Emerald
Chocolate
Marble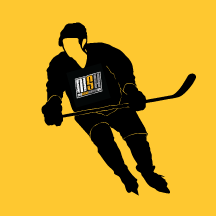 Content Count

1177

Joined

Last visited

Days Won

1

Feedback

0%
Community Reputation
16
Good
Equipment
Skates

Bauer Supreme TotalOne MX3

Stick
Gloves
Helmet
Pants
Shoulder Pads
Elbow Pads
Shin Pads
Hockey Bag
Czech Republic WJC rocking the CCM AS1 gloves

I wonder how many of those he/the team have left

CCM branded Reebok 11k gloves with the additional backhand padding. CCM seems quite accommodating in offering older glove models to pro players.

2

Skate protection, or paint job?

One has to wonder, how many Winter Classics does Chicago need to have before they re-use an old design?

IIRC Bennett was recovering from a shoulder injury he received from the playoffs. It wasn't a case of him being generally weak.

Puljujarvi making the move from 1X's to VH's

Looks like Laine will be with Bauer.

JR - Any damage to the toe from use so far? My previous experience with the RBZ Stage 2 was the toe would break down first and ultimately, reveal the hollow blade.

Can't help but think the Supreme glove line's aesthetics as the lovechild of the Warrior Covert and Nike Quest gloves. I'd be interested to know the comparisons in performance and edge retention between LS4 and other 3rd party runners like Step and Blacksteel. This looks promising for Bauer to close the gap in terms of runner quality.

1

Can't comment on FBV but the profile is different between LS and Step. LS is neutral and 9ft radius, Step is forward and 10ft. Could be a variable that could be causing part of the trouble you're experiencing? That said, give it some time to adjust before making any long term changes.

Asked my girlfriend how she felt and she asked why there isn't a final stick preview when you have all your options set. Also made the comment on flipping the preview stick to its desired handedness. Not a huge problem but would give the righties more of an idea what they would be getting.

Any chance the black/white Warrior logo could be reversed?

When I checked, it said 8 weeks. Charge of $60 for quicker production

Hello bank debt http://www.mywarriorhockey.com/ Just had a little play on the customizer. Great start. Only gripe I have with the customizer is where the name/number is placed (coincides with the "Speed" graphic for the bottom part of the stick). Cannot wait for when more options turn up (ie. Warrior logo in different colour/finishes, more decals/graphics, custom lie options for blades, Dynasty (?)).