Slate
Blackcurrant
Watermelon
Strawberry
Orange
Banana
Apple
Emerald
Chocolate
Marble
Slate
Blackcurrant
Watermelon
Strawberry
Orange
Banana
Apple
Emerald
Chocolate
Marble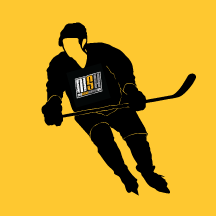 Content Count

1177

Joined

Last visited

Days Won

1

Feedback

0%
Everything posted by Quintin
Wow, you sure do like Mission. Those gloves are rocking nice!

Update: Helmet - Bauer 8000

Ergh, the look of the new Vector line is just hideous. Have you seen the Vector protective equipment line?

The navy/white/red pattern of the Stealth glove reminds me of the Union Jack...

Had a little chat with my LHS' manager today and found out what the retail prices would most likely be: Supreme 70 skate - $379.99 Sr. Supreme 30 skate - $139.99 Sr. One60 stick - $29.99 Sr. Supreme 90 glove - $139.99 Sr. Supreme 70 glove - $94.99 Sr. Supreme 50 glove - $54.99 Sr.

My custom curve on my Ballistik looks like your's except it's a little open.

Good God, the log on the helmet looks horrible! But...pants....

The middle one in the white looks about 12 years old...

Helmet: Bauer 3000 with Itech FX50 full shield Shoulder Pads: CCM 852 Tacks Elbow Pads: RBK 5k Gloves: Bauer XX Pants: DR HP45 Shin Pads: RBK 5K Skates: Nike Flexlite 10, KOR Shift 1 (soon) Sticks: CCM Vector V40, CCM Vector 110, Easton Synergy ST, Innovative Novius Shaft w TPS R2 blade Accessories: Itech Jock shorts, Nike Dri-Fit (full), lucky four-leaf clover pattern mouthguard

Helmet: Bauer 3000 with Itech Concept II DLX shield Shoulder Pads: Nike Quest Pro Elbow Pads: Bauer 6000 Gloves: Nike Air/CCM 452 Tacks Pants: Nike Quest 2 Shin Guards: CCM 852 Tacks Skates: Nike Flexlite 10 Undergear: Nike Dri-Fit loose top Accessories: Itech 200 Jock Bag: Nike Bag (With Wheels!) Sticks: CCM Vector V40/Nike Quest Pro/Ballistik ULTRA/Hespeler GT 8800

Only remolded my Ballistik blade curve pattern from a mid-curve to something a bit like the Modano/Sakic curve on Easton blades.