Slate
Blackcurrant
Watermelon
Strawberry
Orange
Banana
Apple
Emerald
Chocolate
Marble
Slate
Blackcurrant
Watermelon
Strawberry
Orange
Banana
Apple
Emerald
Chocolate
Marble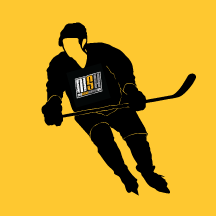 Content Count

67

Joined

Last visited

Feedback

0%
Community Reputation
8
Neutral
My guess is they're just branded shells.

Whereas $599 gets you a one-piece boot from CCM. Bauer's price point skates have become disappointing in recent years.

My local store negated the 90 day guarantee for the FT1 models once the FT2 was released. Not sure about others, though.

You can see the midsole when you remove the footbed. I know for a fact that the FT1 midsole is composite and the FT490 is nylon. I don't see why there would be a nylon midsole on the FT2. How much of a performance benefit would you really notice between a composite/nylon midsole? There are a ton of NHL pro stock Bauer skates that have what looks to be nylon midsoles rather than composite like the retail versions.

Nylander was also using the DX tonight.

What exactly is the difference between the P28 and the Fisher Pro curve?

Yeah, fortunately there is a 90 day guarantee. I just wanted a few different opinions before sending them back. Now hopefully they have my size available. Thanks a lot for the feedback.

Length wise is the issue for me. Sorry, I should have been more specific. The for is great everywhere but the toe box. That is where things start to get tight.

How much should I expect the FT1's to give in length after baking? I just received my pair in a usual 8 D like I wore in every other Bauer for the last decade and they're extremely tight to the point where I'm contemplating going up half a size.

To those of you who own a pair of pro stock CCM gloves, do they run true to size? I tried ordering a pair of quicklite gloves and they felt significantly smaller than most other gloves at 13" and I haven't bothered with CCM gloves since then. I'm currently looking at ordering a pair of HG97 or HG98 gloves from sidelineswap but I've decided to hold off until I can get some feedback.

How is the fit of the Tacks in comparison to Bauer's Supreme line in regards to volume/heel lock/forefoot? I'm currently in S190's at the moment and I'm looking to order a pair of 9090's, or I might just hold off for the FT490's once they release.

Hockey Tutorial should be releasing a video soon comparing the FT2 and FT490. I'm curious as to why there would be a nylon midsole in a fully composite one-piece boot and how it affects performance, etc.

I played Jr. A in Sask and lemon pledge was the only thing that was used. Never had a problem with it.

If you think about it, a lot of older players do use shorter sticks (Crosby, Ovi, Malkin). The newer superstars seem to be using longer sticks. This includes players like McDavid, Eichel and Laine. Both Eichel and Laine actually use very long sticks. In the end I think it just comes down to preference and what type of game you play. I've been told as a winger to use a smaller stick for better control in the corners. I have also been told to use a longer stick for better shooting and all-around defence.