Slate
Blackcurrant
Watermelon
Strawberry
Orange
Banana
Apple
Emerald
Chocolate
Marble
Slate
Blackcurrant
Watermelon
Strawberry
Orange
Banana
Apple
Emerald
Chocolate
Marble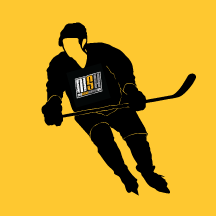 Content Count

361

Joined

Last visited

Feedback

0%
Community Reputation
0
Neutral
Updated. Skates- Bauer One90's + Bauer 8090 w/ t-blades. Shins-Bauer 1000 Pants- Tackla 951 Shoulders- Jofa 6690? elbows- koho 4420 gloves- sande max720 helmet- nbh 5500+ itech rbe III underarmor compression shorts. sticks- Momentum Taperfit + drury hyb synth Response xn10 broken+ drury hybrid Synergy SL tapered Shaft + drury hyb synth Harrow V3 100flex drury clone

One90's 8090's with t-blades top to bottom. Synthesis Sherwood momentum taperfit Tapered SL broken XN10 + drury hybrid. *edit* sorry shatty pic.

Oh yes how i love when they do that and adamently refuse that tying it up is the only way to see if it really fits well.

When I am helping someone with a stick and they ask for a discount and i Say no sorry. Then I show them a few other things and then they leave saying that they will never shop here again and then come back in an hour or so to get their skates sharpened.

Second who ever said It Dies Today Also City and Color Escape the Fate Of Angels Cry of The Afflicted Syndicate www.freewebs.com/syndicateband

I have tried on the supreme 70's and i couldn't feel much if any difference in pitch, could you clarify how it changed for me, I'm interested because my 8090's are still okay, but when i choose to get some new skates I'd like to know what I'm looking for, or what I'd have to do to say a supreme 70, 709 or one90 to make it the same pitch.

You're closest will be a Graf--9 choose in terms of stiffness IMHO, the 709 are the closest overall. The supreme 70 is the same skate (I have been told) just asthetics are different. In CCM/RBK there are no real close fits but a 1052 tack or a pro tack are the ones i have found similar.

Update. Helmet- Bauer 5000 + Chrome Cage (Itech) Shoulders- Jofa 6600 or something (soon replaced) Elbows- Koho i dont know the model, just comfy as hell. Pants- Tackla 951 Amazing Pants. shins- Bauer 2000 Nice and Light. Skates- Bauer 8090 best skate ever made IMHO. Sticks All 100 flex or equivalent- Vapor XX P91, Response+ Shaft with TPS Prostock blade, Synthesis With TPS Prostock blade, Response XN10 shaft with sherwood 950 blade. Soon to be getting tapered sherwood 1050 wood blades for the tapered shafts. ( I now love the heel wedge, damn druryites gettin to me)

Just throwing this out there: But has anyone really thought about the things you've bought or stayed away from as a result of a referral from this site, and how you might have saved money on skates as i did, or found a similar stick to what you currently use on close out, for me I've easily saved $500 in "bad" purchases thanks to MSH. And for that i sent an email to one of my LHS's asking them if they know about this site and the valuable information it puts forth. It has increased my purchases as i can easily see a great deal from a quarter mile away. Well thats my thank you to MSH.

looks like someone's getting his ass whipped. ;)

ive seen MIA gloves at my LHS, and their not as nice as i had expected, very light but i thought the eagle x701 with carbon fibre weave looked nicer imo and had a nicer palm. i think it was digitech.

Helmet- Bauer 5000 Cage- Jofa Chrome(stolen) Soon to be replaced, for now Itech Black. Shoulder- Jofa 5500 Elbow- Koho sumthin Gloves- Bauer 3000 Pants- Black Tackla 951. Shin- Bauer 2000 Skates- Bauer 8090 Jock- Itech Stick(s)-Genesis Stiff w/bauer 1000 blade,Sherwood Taperflex w/ bauer 5000 blade, Bauer Vapor V, NVS Adrenaline Shaft with Bauer Vapor V blade.

*Update* Helmet: Bauer 4000 Cage- Itech Black Shoulder- Jofa 6500 Pants- Mission M2 x2 Elbow- Koho sumthing or others. Gloves- Bauer 3000, Bauer 2000. Shin- CCM 452's soon to be Bauer 8000. Skates- Bauer 8090 Jock- Itech Sticks- Genesis x2 with Bauer 4000 blades p88, Vapor V Hossa, Triflex Shaft, Nemesis Shaft with Vapor V blade. Selection of bauer 1000's.

I agree, i use the lindros and recchi interchangeably, just i feel that the recchi has a slight bit more curve around the toe, whilst the lindros has a slight bit more curve towards the heel, but those are subtle differences.

Bauer 6000- Pro Flex 102 - P88 Lindross pattern Reviewer- 5'10" 190lbs Defence Bantam AA. Asthetics First off i saw this stick at my LHS, and thought it looked awesome, white on one side black on the other with clean graphics that really appealed to me. I decided that i would need a new stick so i bought it and $40 CDN later i was on my merry way. 9.5/10 Flex I had never used the 102 pro flex before buying this stick, but i decided i could try a stiffer stick than normal. Wow this flex was perfect for me i could believe how i had gotten along without it before, it had enough flex for those quick snappers, but stiff enough not to flex too much on a slapshot. And it hasnt deadened much after about a month or so. it gets 10/10 Passing/Stickhandling Well this was my first wood stick in a long time (i usually use a shaft blade combo) the blade on this stick was great for catching hard passes, and for stick handling i find that having a heavier stick helps (PP). WIth the grip coating that comes on this stick its great to finally not have to tape rub your sticks and its not too tacky but just tacky enough like soft grip.but when i was picking up the puck in the corner it definately helped knowing the puck was on my blade, it gave me that one extra second to look up and read the play. Shooting This has to be my best aspect of my game and if my stick cant perform here, im screwed. but this stick could definately perform i was shooting from any where i had 2 assists from rebounds in my 3rd game with the 6000. I have a very heavy shot and with this stick goalies were letting rebounds out from every where so that got my team points and thats what counts. 9/10 because i cant aim. Weight This stick wasnt the lightest stick ive ever used but i dont like incredibly light sticks it was very well balanced. not much more to say. 10/10 Durability I didnt expect the blade on this stick to last very long but it has taken a pretty good beating and still comes back for more. the shaft is very tough ive given a couple really good slashes and even had it get stuck in the bench door and still kept comin back for more. 10/10 Conclusion A great stick for players that like wood sticks and grip, i know ill definately buy another when my current one breaks. Its a tank and for players who like to go into the corners this is a good stick for you. 9.5/10.