Slate
Blackcurrant
Watermelon
Strawberry
Orange
Banana
Apple
Emerald
Chocolate
Marble
Slate
Blackcurrant
Watermelon
Strawberry
Orange
Banana
Apple
Emerald
Chocolate
Marble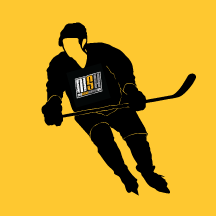 Content Count

421

Joined

Last visited

Days Won

1

Feedback

0%
Community Reputation
4
Neutral
Equipment
Skates
Stick
Gloves
Helmet

Reebok 8k with white fm480

Pants
Shoulder Pads
Elbow Pads
Shin Pads
Helmet: REEBOK 8K w/ Oakley Pro Straight Sweater: HockeyRefShop Reversible Jersey Pants: Steven's Padded Pants Shins: Bauer Supreme 1000 Skates: Bauer 190s soon to be True Pro Custom

I'm curious to what every wears for reffing? What are your setups?

Is the SOP program still around for the EK15?

No but if you cut them correctly you can fit blades into them.

Yes, the elliptical taper. Not only that but the sticks are fused above the taper not in the traditional spot near the blade. I wonder if anyone could successfully take the taper portion of one and combine it with the top part of another stick.

They are replacement parts. Therefore the patent doesn't stop step from making the blades.

If this is the case I don't see why Bauer would go through the hassle of patenting the shape unless they just want to prevent other manufacturers from trying to copy their quick release holder idea.

Product: Reebok 11K Pants - Size: Large - Color: Navy Background: 5' 10", 155 Pounds - Forward/Defense - Playing Midget AA Previous Pants: Bauer One95, Warrior Franchise Fit: The fit on these pants is great. I have used numerous other pairs of high end pants and nothing compares to these in my opinion. From what I can tell the way these pants are made seem to be similar to a shell and girdle except they are a one piece pant. The inner portion of the pants can be adjusted for tightness with an elastic and velcro strap. I have it set to the tightest possible and I feel a snug fit as well as great mobility. These pants really move like they are part of my body and they feel great. Because of the great fit these are my favorite pants to date. (10/10) Protection: The protection on these pants is also like nothing I have ever worn before. I love to block shots and wearing these pants makes it easy. I can go down and get hit with a slapshot and most of the time I leave the scene without even a bruise. Im also a very physical player and I have no complaints wearing these in the high traffic areas such as the corners and during high speed collisions at center ice or in the slot. I feel like these pants fit like a much less padded pant but they have the protection of the bulkiest pants. Overall I am extremely impressed with the 11K pant. (10/10) Weight: The 11K may not be the lightest pants on the market, but that is to be expected with most well padded pants. While on the ice they really do not feel heavy because of the great fit. A good simile for this would be like in sticks such as the Mako, they aren't the lightest but the great balance makes it feel great regardless of what the scale actually measures. Because of the actual weight I have deducted a few points but overall they do not feel heavy on your body. (8.5/10) Durability: For the most part these pants are durable. I do have a few problems with some threads coming loose. The reason I deducted points for this category is because after not even half a season of use one of the elastic velcro strips that's on the inside of the pants completely came off. I need to get it fixed by a shoe repair shop or something similar. (8.5/10) Intangibles: Pretty much everything I wear on the ice is Reebok. I wear 11K Shins, Shoulder Pads, Elbow Pads and these pants of course. I also wear the 8K helmet. That being said the pants seem to fit great along with their other equipment. My gear seems to fit well together and it "flows" nothing looks weird or out of place. The pants have a great look to them and performance to back it up. (9.5/10) Conclusion: During my time wearing these pants I am genuinely impressed. I have recommended these pants to everyone I know in the market for new pants and about a fourth of my team has started wearing them. These are an overall great piece of high performance equipment and they are sure to please from peewee to pro. (9.75/10)

Product: Eagle PPF (Pre-Vaughn) 14" Tufftek with MSH2 palm. Previous Gloves: Warrior MacDaddy, Bauer 4-Roll Pro and Bauer Vapor X:60 Pro. Fit: As soon as I put these gloves on I knew that I was going to like them. Coming most recently off the 4-Rolls these gloves had a much more snug fit coming out of the box. It took me a few skates to get used to a tighter fitting glove but once I did they felt great. They cuff had good movement and I rarely felt restricted in them. As another user said, the palms did feel a bit loose which wasn't great but overall the fit was great on these gloves. (9/10) Protection: The protection on the PPF's is great. I have blocked numerous shots with the back rolls of the gloves and most of the time I barely feel a thing. The cuff is pretty thin on the underside and I have taken some slashes where I can really feel it. The backhand padding inside the gloves is quite thick and comfortable and I think that also really helps with blocking shots on the outside of the glove. Overall these are great gloves in the protection department. (9.5/10) Weight: While playing I never seem to notice the weight of my gloves. That being said nothing was different with this pair of gloves so I will rate them a 10. (10/10) Durability: The tufftek throughout the gloves have stayed strong throughout a full season of use. I did have a few problems with durability on these gloves as far as the stitching and palm. The stitching on the palm seemed to come undone rather quickly. Not only that but the palms ripped through the first layer in about a month. Another month goes by and a small hole develops, two more months go buy and the whole doesn't really grow but during a game the entire palm on my left glove just rips down the middle to the point where my hand couldn't even stay in the glove. It literally looked like someone cut out the whole middle of the palm with scissors. Overall the glove had good durability but the palm was quite awful in my opinion. (6.5/10) Conclusion: For the length of the time I used my PPF's I loved them. After I had the incident with the palm on the first pair I even got another pair of the exact same glove. Unfortunately the same thing happened with the palm. I would buy PPF's again but only if they had a different palm that had some better durability. Overall the glove itself is fantastic other than my problems with MSH2. (8.75/10)

Thanks. I designed them around my teams jerseys and they came out better than I even expected from the mockups.

Just got my first pair and they came out PERFECT!!!

Just got my first pair of customs and they came out PERFECT!!!

What exactly is a leather block? I googled it and couldn't find anything that was really applicable.

I recently saw this at TH in Chicago and I am curious to how many applications one of those tiny containers will last. Thanks

Whats the blacksteel going for right now?