Slate
Blackcurrant
Watermelon
Strawberry
Orange
Banana
Apple
Emerald
Chocolate
Marble
Slate
Blackcurrant
Watermelon
Strawberry
Orange
Banana
Apple
Emerald
Chocolate
Marble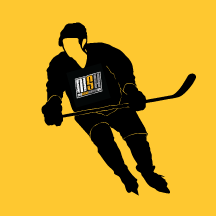 Content Count

59

Joined

Last visited

Feedback

0%
Community Reputation
3
Neutral
Equipment
Skates
Stick

CCM RBZ Stage 2 P19 85Flex/Warrior DT1 Kopitar 75Flex

Gloves

Bauer Nexus 800 14'/Eagle PPF 805i

Helmet

Bauer IMS 9.0 L/CCM V08 L

Pants

Bauer APX L/Supreme Girdle

Shoulder Pads
Elbow Pads
Shin Pads
Hockey Bag
Hello Mike! Where can I get STEP in Asia?

Yes, I believe he will get used to it in a short while. I used to wear supreme one.8 and 190. But I made the transition to vapor 1 year ago, mainly because of the the better heel lock and better ankle flexibility in vapors. It took one game or two for me to adjust, but after that I was better off in every aspect.

Helmet: Bauer Re-Akt with visor Elbows: CCM 6052 Shoulders: Easton Pro 7 Shins: Bauer S150 Gloves: CCM 12K Skates: Bauer 1X 1st Gen Pants: Bauer Vapor 1X Lite Sticks: Warrior Super Dolomite W28@75 flex

I had the same problem. I think Bauer skate sizing has gone bigger. Try go half size smaller or make a shift from ee to D. Or you can try Jetspeed in size 7D. IMO, Jetspeed provieds the best heel lock.

I happen to have all of the 3 lines(13" ax2 and 13.5" ax1 pro, 13" apx, 14" apx2 and 14" x80, 14" NXG ). Length wise, 13" dynasty feels like 13.75" vapor. But believe it or not, I think 13" dynasty is even more tapered fit than 14" vapor...more snug in fingers and opens up more in the wrist area.

I have none of these, but I have a XC9 and an A4.5(both tc4 65flex int). To be honest, although they are all great sticks, I think none of these surprised me. But IMO, A4.5 is at least as good as XC9. So I guess SBP must be noticeable better than ACF. Being a dangler and passer, I don't like the dampened feel of XC9(I heard ACF has even more dampened blade feel). I also noticed the XC9 is more blade heavy than A4.5. Besides, XC9 seems to be stiffer than A4.5. Hope that helps.

You mean lifting the puck? I don't really know how...it just happens. And I even think what lifts the puck on pm9 for me also poses a problem in getting myself used to p92.

I am located really far away...in China :) And I am a lefty>_< Thank you!

I think I agree with colins. Actually, P40 is on top of my list to try. Having had colins' input, I am almost certain that p40 will work out for me. I will probably order a p40 Speedburner(or something cheaper with p40) from online.(my LHS only holds stock in P29 and P92) To icewalker, I really feel the difference between p19 and p29 and am having trouble adjusting. To me, p29 is pretty much the same as p92, both too deep and too open for me. Also, I think I will give p45 a shot. Coz I used to play with pm9 and had no problem lifting the puck. Again, Thank all of you for the info!

CCM is no longer making P19 curve. I tried Bauer P92/P29, Warrior W03 and Easton E3, and none of these felt right. All of these curves seem to have a deeper pocket than P19 does. I think all I need is a shallower and less opened P92/P29/W03/E3. So I need you guys to give me some advice on what to try next. Thanks!

I'd recommend Easton cx for the most low profile shin guards. But imo they are not as comfy as apx2s or RBZs

IMO, gloves being a little falling off when you not holding the stick is an indication of good fit. A little loose to ensure comfort, not too loose that they fall off. For you, I'd recommend warrior qr and dt gloves. They are true tapered fitting gloves(unlike Bauer vapors)---sung in fingers and palm, and open up in wrist.

Hi guys Need recommendations on sticks with LONG LASTING POP.(under 160$) Thanks! Back ground: I play once a week. I almost never break sticks,I just don't like using the sticks when they lose their pop... Flex point, kick point, balance and etc, I don't really feel the difference. All that I want is a stick with good and long lasting pop:) I loved everyone of my sticks when(and only when) they were new and had good pop, namely NXG, dt1*2, rbz stage 2*3 and t90.

Used to have one. Can't stand the distortion and fog. most importantly, it looks really bad... i am now using the Oreo cage and it feels perfect!

I heard them have come out. Does anyone know where I can get a pair of these? Thanks!