Slate
Blackcurrant
Watermelon
Strawberry
Orange
Banana
Apple
Emerald
Chocolate
Marble
Slate
Blackcurrant
Watermelon
Strawberry
Orange
Banana
Apple
Emerald
Chocolate
Marble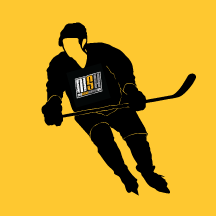 Content Count

16

Joined

Last visited

Feedback

N/A
Community Reputation
4
Neutral
Recent Profile Visitors
The recent visitors block is disabled and is not being shown to other users.
If you can find a pair of the old Easton Synergy HSX shins, those are pretty slim.

I picked up the BPM120 gloves on boxing day a few years back. Best purchase I made that year. They are on clearance at Sportchek for 20 bucks CDN but now sold out.

Do you happen to know the stiffness rating of the original 2016 Super Tacks?

Sher-wood was the first brand to have a sub-400 g stick in the Rekker EK15 but unfortunately it doesn't seem like they've made too much innovations since then. How well received was the Rekker EK15 when it came out? I bought the wood graphic version on clearance a few years afterwards. Great look but par for the course in terms of performance.

Not sure. I think they used to list the inventory in the retail stores, which is no longer the case now. Everything you see is the stuff they have in stock at their warehouse, so just add it to cart and purchase. Looks like there is still Bauer 2S products. Bauer 2S products: https://www.sportium.ca/en/shop?q=bauer+2s

Picked up some CCM Jetspeed FT1 elbow pads from Sportium online for 90 CDN (67 USD). Sportium is a sporting goods store based out of Quebec that is closing due to covid so they had clearance on some items. They have a pair of FT1 gloves for 131 CDN (99 USD), but I held off. Also picked up a pair of Easton Synergy GX shin guards from sidelineswap for 25 USD. The seller only used it for a single practice so they are like new.

Ahh I see. I've also just read that the original CCM super tacks fits a half size smaller in compared to its successors (I.E. CCM super tacks 6.5 = CCM super tacks AS1 6.0). With that in mind, would you still recommend a 7D or a 6.5D for a guy wearing 6.5 D original Super tacks.

Unfortunately no I won't be able to try them on. Interesting. I've read that the mako line runs narrower then the super tacks, but it would seem the difference is in the length as opposed to the width. I will start searching for a 7D.

Hello Mako experts. I'm currently wearing CCM Super Tacks size 6.5 D. Found someone selling Easton Mako II 6.5 EE. Would this be a good fit, or should I look for a 6.5 D?

Looks like the hyperlite foam was the same used on the Easton Stealth protective line. Elliptical taper on flylite, the MDP on the nexus protective, and now hyperlite foam. Fingers crossed for a Mako type skate in the future.

Which model runner are they giving out (Stepsteel, V-Steel or Blacksteel)? Nevermind. Just saw the announcement. Looks like Stepsteel.

CCM RBZ revolution. The faceplate tech made for a harder shot (supposedly), but also created heavier blade, along with a bad puck feel. My shot wasn't noticeably harder, but I could definitely notice the heavy blade. The next generation FT1 kept the faceplate tech and made it less blade-heavy. Haven't tried it out as the Revolution turned me off the RBZ line entirely.

Helmet: CCM Tacks 310 - FM680 cage Shoulders - Easton Synergy HSX Elbows - CCM Jetspeed FT1 Gloves - Sher-wood Rekker M90 Pants - Easton Stealth CX Shins - Easton Synergy GX Skates - CCM Super Tacks w/ Step Steel Runners Sticks - Sher-wood EK15; Easton Stealth CX, CCM Ribcor Reckoner, Bauer Supreme 1S (2017)

The quality of steel in CCM blades is generally considered poor compared to the after-market blades. I used the SB black blades for two games before switching to Step Steel. Change was definitely noticeable. There's several options out there, and I'd say they are all better then CCM's stock steel: StepSteel, Byonic, Massive Blade, Tydan, Bladetech, Blackedge, Ramon Edge, Flare Skate blades.