Slate
Blackcurrant
Watermelon
Strawberry
Orange
Banana
Apple
Emerald
Chocolate
Marble
Slate
Blackcurrant
Watermelon
Strawberry
Orange
Banana
Apple
Emerald
Chocolate
Marble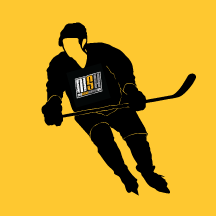 Content Count

187

Joined

Last visited

Feedback

0%
Community Reputation
0
Neutral
Equipment
Skates
Stick

Bauser X:60, Easton Stealth S19

Gloves
Helmet
Pants
Shoulder Pads
Elbow Pads
Shin Pads
Cries in minimum 6 orders This definitely looks interesting though, how do you go about ordering one?

I wish CCM did custom stick orders. I would love a Bauer P14 equivalent in one of their offerings.

I actually ordered it in store at Pure Hockey, but I never got an e-mail confirmation. But I double checked my e-mail just now and didn't see it. I did e-mail their corporate store this weekend and they're going to reach out to CCM. I also heard back from CCM on insta and they're going to get me in touch with someone as well, so we'll see how this works out.

Sorry, the wording made it an ambiguous time frame lol. I actually ordered them in November and got them late January. So I used to have a retail version of the skates in the same size, and they felt like a good fit minus the toe box area which is why I went custom. So I opted for the same size due to how it felt, just a quarter size smaller on one of the skates. However, upon using these, it feels like its actually half a size larger, and both tags say 6 1/2 despite the fact that my right skate was ordered in a 6 1/4. When I had my retail versions, my toes were able to lightly brush against the toe cap, now I can't even feel it at all. Personally I wouldn't care if they were both 6 1/2 and felt like how the retail version fit length wise. Edit: I also live in NJ

Oh man I ordered them last year, I'll have to see if I have the receipt still. Thanks I'll check the thread out

They're larger, I was looking at the sticker on the boot and the paperwork in the box and size is larger (by a half) than what I had ordered originally.

I tried contacting them, but they said they didn't think there was anything they could do with custom orders. Maybe ill try their corporate office and see if they say anything.

Hi all - I received a pair of custom skates from CCM, however the sizing is off compared to what I ordered. Is there any way to get in contact with them? I've tried messaging them through their website and even an Instagram DM, but nothing. Thanks!

Didn't McD snap his ankle last time he wore different skates?

That's a possibility, but keep in mind you can also get an oversized toe box for CCM customs.

Got my Mackinnon pro curve from PSHS today and off the bat I'm already impressed with the stick with how much I paid for it. Just as light as the top end sticks and looking at the curve, it looks like it's going to work out well for me. I can't wait to try it out in tomorrow's game. You should do a review on a PSHS stick, curious to know your thoughts. I shared the same feelings as you regarding the hyperlite, it doesnt feel too special and loading the stick felt annoying to me.

Been considering grabbing one of these sticks, specifically a Mackinnon redline. I usually use a 55 flex, are the intermediate dimensions the same as Bauer/CCM?

Ah damn it might not be worth it then. I had thought about going customs but was always dissuaded by store clerks saying the turn around time could be into next year (like 10 weeks). Do you have any sort of idea how long the turn around time usually is?

So I guess it would be a matter of drilling in between the holes then? And you would just fill the gap with epoxy? I like the extra height that the 254 gives me (its taller than the 246), plus I have profiled Step Blacksteel for it as well that I definitely do not want to lose.

Hi all - I had to size down in my Hyperlites to a 5.5, but with that, the holder went down to a 246 (annoying since Fit 3 comes with a 254). Would I be able to mount a 254 holder on these skates? Just by eyeing it, it looks like the holes on the forefoot are going to overlap if I were to drill new ones. I know putting oversized holders on skates is a thing, but I was wondering if it were possible here. Thanks!