Slate
Blackcurrant
Watermelon
Strawberry
Orange
Banana
Apple
Emerald
Chocolate
Marble
Slate
Blackcurrant
Watermelon
Strawberry
Orange
Banana
Apple
Emerald
Chocolate
Marble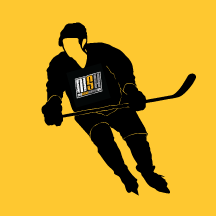 Content Count

332

Joined

Last visited

Days Won

3

Feedback

0%
Community Reputation
49
Good
The information is from a Prosharp promotional flyer (a type of cardboard dial).

👍 I had Quad XS, Quad Zero, Ellipse XS, Ellipse Zero and Zuperior XS on my 254mm TF7. I´m happy with Quad XS, but I went the wrong way and testet the Quad XS at last. I burnt two sets of runners testing the profiles vice versa. Agility of Ellipse XS is more like Zuperior XS or Quad Zero. Try the Quad XS and then think about the rest if you want to have less agility and acceleration.

1

Thank you for the hint. 😉

I´m quite happy with the following lacing pattern I found somewhere here two years ago. Perfect heellock without overtighten the laces and good forward flex. I´m using Bauer Vapor non waxed laces. https://magentacloud.de/s/7zn7cpSNriWTjaA https://magentacloud.de/s/bY9q9W2ZMGt4rQc https://magentacloud.de/s/zfqCGCNHXw4nfjq https://magentacloud.de/s/MYrAgSxzB5swXgz https://magentacloud.de/s/xMkpL6WggaiR4sq

Chapeau! 🙈 Should wear my glasses. Other picture, same text: https://www.hockeyshop-augsburg.de/BAUER-SCHLITTSCHUH-SUPREME-M5-PRO-SR

https://hockey.hps-sport-shop.de/en/bauer-supreme-m5-pro-skate-intermediate/a-27778 The information is under description, saying that the Pulse SS runner should have the Bauer Power Profile. It is the same information in almost all german onlineshops.

Dropping down skate size will move the pivot point towards your heel, the new skate will be stiffer and your steel will be higher. That´s a lot to adapt to, give it some time. What's the profile on your runners? Sometimes your skates are shipped with different runners, some could have the Bauer Power Profile, which is the Quad Zero XS for your runner legth. Others have a 10' single radius profile. If your´re on a 10' profile a Quad XS will give you a little more agility, glide and stability. Prosharps recommendation for your runner size with a multi profile is 3/4" ROH, if you are coming from a deeper hollow I´d suggest to try a 11/16" ROH.

Ellipse Zero with a 7/8 ROH is Prosharps recommendation for your skate size. If you are coming from a deeper hollow I would suggest to try it with a 3/4 ROH. Or try a Quad Zero (also recommendated from Prosharp for your skate size) with a 3/4 ROH, which has a more traditional feeling.

In a prosharp the runners are centered on the ice-side. If there is a pitch, than it is added to a new profile.

If the pitch or pivot point of a runner has been altered before, it has to be calculated into the profiling on a prosharp machine. Otherwise the new profile would be off center.

I'm between a Supreme D and Nexus D, high instep. Had serious pain issues in both. True TF7 solved my problems. Went down a half size compared to Bauer Supremes D.

Finding a profile is somehow a mix of try and error, personal preferrence and habituation. If your profile changes through multiple sharpenings with very little steps, you won´t even notice it for a long time. And the better you can skate, the better you can cope with different profiles. The Prosharp recommendation for the Quad Zero profile is a 7/8" ROH. I would start one step lower with a 3/4" ROH if you are coming from a deeper hollow.

I like the Quad XS for my TF7 6.5R. This profile is recommended from Prosharp for my skate size (5-6). With a 3/4" hollow(recommended by Prosharp) it has better speed and stability than the stock profile and the agility/acceleration is the same or better in my opinion. It's an improvement over the stock profile but do not expect a miracle. I also tried the Ellipse and Zuperior profiles, but for me they are too far away from the stock profile. You can get more information in the Ellipse profiles thread, and on the Prosharp homepage. From my experience (I have the Quad XS profiles tried at the end of 6 profiles) if I were you I would start with the Quad XS if your skates are the same size range as mine. However, I would combine it with an 11/16' hollow if you are coming from a 5/8" or deeper hollow.

If 5/8" has enough grip, it's time to try 11/16. And so on, until you find a hollow which is definitely too shallow.

2

I recieved an answer from Marsblade: "... When you are fastening the chassis' parts by screwing the M6 bolt into the pre-mounted T-nut, as soon as you feel the M6 bolt come to a stop DO NOT continue screwing as the chassis is fastened. ...When you have the chassis in your hands, you should definitely be able to feel/see the rocking motion of the chassis. However, you won't be able to feel the maximum rocking motion in your hands as the skates needs your whole body weight to work properly."