Slate
Blackcurrant
Watermelon
Strawberry
Orange
Banana
Apple
Emerald
Chocolate
Marble
Slate
Blackcurrant
Watermelon
Strawberry
Orange
Banana
Apple
Emerald
Chocolate
Marble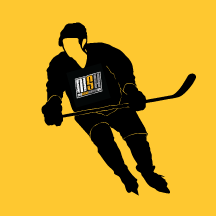 Content Count

295

Joined

Last visited

Feedback

0%
Community Reputation
4
Neutral
Just wondering if you ever ended up going with synthetic ice? I currently just framed up a 12x16 rink to be finished with boards/synthetic ice/shooting tiles in our basement, and will be hanging a sportscreen at one end for a shooting range. However, i'm currently deciding on flooring/ice for the rink. At first i was thinking of doing the hockeyshot all star dryland tiles as they are 25% off at prohockeylife until tomorrow. Thats about a $900 CAD option. Next step up would be the revolution tiles at $1250 (including 25% off). However, i wasn't too enthused about the smaller tile sizes and the single sided nature of the revolution, along with the short rated lifespan. I started looking around at synthetic ice panels like you, and am pretty overwhelmed at the options so far. I did however find synthetic ice solutions out of ontario. They seem to be a direct to consumer manufacturer, and everything seems to look good on the surface so far (full pun intended). The prices seem decent and im thinking i may take the plunge with them. I know for myself my area isn't really big enough to do any actual skating, and i wouldn't expect to, moreso just stickhandling/tight area drills and shooting practice for me. The area is moreso setup for my 3 boys who are currently aged 5 and 1 year old twins, expecting them to be able to use this area for the foreseeable future for sure. I think at their size, indoor skating in the basement would be viable for at least the next few years for sure, and at the very least, i would rather have a more "commercial" style setup for shooting tiles than the smaller ones. Interested to see if you pulled the trigger on any product!

Yup, this. My super tacks fit as good as they can, I think ideally I would be like a 7.75 in a custom skate, but I always go with a 7.5 in most retail skates, so the length fitment is usually as close as it gets. Just with the combination of my not-so-grippy socks, and the slippery top nature of superfeet, there's just a slight hint of "squiggle".

With the combination of my cut resistant socks + superfeet carbon, i notice that i get a tiny amount of slide in the boot. I end up curling my toes and noticing at some points on longer skates that my toes might hurt from contacting the end of the toe cap. I think that adding a little grip might help alleviate some of that. Has anyone ever added some grip to their superfeet somehow? I also intend to try powerfoot inserts to help with the curling toes issue as well. I understand that a sock change can probably work, but interested to know if this is possible.

i've always been a P88 user and got a P30 on my supertacks 2.0. It is now my favorite curve, and i've noticed my puck control, and shooting have been better than ever. It could also be due to how good i think this stick is, but some of it i have to attribute to the curve IMO.

I decided to do a little more digging on this whole subject and concluded that i did not want Pro hockey life handling my profiling and further sharpenings from here on out. I've had decent consistency with them, but it hasn't always been perfect as you would expect with a big box store and high staff turnover. I chatted with the pro shop guy there and he basically confirmed with me that most people at the store couldn't/shouldn't be trusted to do a pro job, and that they definitely are not always consistent. With that being said i would be ok with them operating the prosharp machine, but not handling future sharpening jobs on it. i agreed with all of this as i was convincing myself that a profile & sharpening are things that i want to be handled by 1 person, the same person i can go back to, and have the ability to discuss and talk with about any issues. I was sick of the inconsistencies of my sharpenings and it was time to put an end to having to think about my skates & steel while on the ice when i should be focusing on the game. I called around as there is no shortage of specialty shops here, and decided to chat with a guy from bladz pro shop here. The owner/operator is out of a small shop in a nearby arena, and its basically all he does, skates and more skates. He told me in full disclosure that he wouldn't profile my skates unless i was committed to going to him, or someone else competent to handle future sharpenings, as any big box guy he guaranteed would undo all of it (especially convincing that i talked to my usual big retailer first too). We went over all the things that we should, weight, current abilities, what i wanted out of my skates, what i struggled with, etc, and i let him make the informed decision as to what profile he would want to start me on. It does kinda suck that you mention profiling the stock still will leave me very little, but he didn't seem concerned about that and also i've only had them sharpened twice so far. I'm in 7.5 super tacks, so a 263 holder. He does not have a pro sharp machine and i'll report back later with the actual starting point he's got me at and see how it differs with what i've been on all my life.

i could watch this kinda stuff all day, it's oddly so interesting to me lol. I am curious about using trainers tape for the handle of my sticks though. for the last while i've been using tennis/badminton overwraps and liked it, but i like the sounds of trainers tape too since it doesn't eat gloves. I think i'll grab myself a roll.

I can fill you in on this one! I've been playing in the RCHL (River cree hockey league - ASHL affiliate) for 10+ years now. If you end up living in the west end of Edmonton, this may be an advantage to you as all the games are played at their twin rinks. Eventually I hear there are plans for them to go to 4 rinks there. The skill level I would say is quite high, we play in E1 which is 4 from the bottom and we would be fairly higher in some of the other leagues. In the higher divs you're getting into it with former jr players etc. Periods are 13 minutes, only a scrape before the game, and game times can vary from 630 starts all the way to 1130pm. Occasionally have had a morning game on the weekend too. All the games get live streamed and can watch afterwards via gameonstream, and after every game your team gets a $20 voucher for the bar inside the casino overlooking the south rink. If you have a penalty free game you also get a voucher for a team platter of nachos and wings. Decent perks, fairly well run, and with heavy penalties and fines for the really rough stuff it seems to have cleaned up the play by quite a bit. Locker rooms are plenty big, clean (for a hockey room), and the facilities are well maintained. The only knocks I can usually come up with for the RCHL is minor scheduling annoyances, and the playoff format. It seems like they try to get you a game at least weekly but quite often you'll have breaks of 10-11 days which are tough if it's your only team. And come playoff time, the first rounds are some weird two game series which if you tie after 2 games, you have to go to a shootout right after G2. Much prefer a full 3 game series. But with so many teams and only 2 rinks, scheduling games that may or may not come to fruition would be a nightmare scenario for them. The NCHL is a smaller league in Edmonton, actually is more popular in Calgary. They utilize city run arenas all over the city. Some of these said arenas can be pretty terrible however. 90% of your games will be played at 10:30 or 10:45 at night, this league seems to book all the cheaper ice times and thus you're left with late games all the time. However, for some this actually works out better for attendance as usually there is minimal conflicts at that time. I have played in the league before and currently ref in it, it's ok but they lack a lot of divisions. After reffing some of the top divisions I would almost feel comfortable putting my E1 team up against them. 15 minute periods with a scrape before the game. Some lower divs in this league have some special rules. All tiers have a 3 goal per player max, and in tier 4 there's actually a "ringer rule" where the refs can tell a player to control the game less should they see fit. As a ref in this league, I would say it's more suited for the beginner to intermediate player, and also co-ed. Playoffs are a full best of 3 series here. The ccrhl/erhl combined to have a big league. I sub in this league and also have reffed in it. Like the NCHL, they utilize all the rinks around the city, and sometimes you'll have the option to have a game at rogers place, I've played one at Rexall as well. 15 minute periods here, but you get a flood after 2 periods. Ice times vary, with games going as early as 730ish and as late as 10-1030. They offer alot of options for teams during sign up, being able to pay for as little as 26 games or as many as 32 games, and can even pay extra to have a "home arena" where 50% or slightly more of your games will be played at the same place, same day, and same time, if that's important to your team. Playoffs are a full best of 3 series each round and it's a pretty well run league with plenty of divisions from beginners to ex college/jr guys. It honestly would be my league of choice to move my team to, but I live 2 minutes away from the river cree so it's tough to stay away from that league especially with the small perks. The only thing that bothers me is the current wonky playoff format. I can't comment on the other leagues as I'm not as in tune with them, but if you've got any other questions just let me know!

count me in to see the answer as well. Noticed last time i was in my local pro hockey life they've got a new Prosharp AS2001 sitting in the shop. I've never ever had any of my skates profiled before, just whatever is out of the box and sharpened, usually at 5/8" or now i'm on X7. Skates for the foreseeable future are super tacks with the stock SB4.0 and SB Black, definitely interested to know what and how profile could help my game for sure!

Just wondering if anyone has any current insight on a knee brace fitting under the 1N shins? I've been wearing my custom knee brace for about 7 or 8 years now, it was made by the local guys here that do them for the oilers and sports teams etc. It's full carbon and made as low profile as possible to work with hockey equipment, however i'm still looking for a shin pad that will work better. Right now i'm in 14" mako's, and i had used them as-is before, but recently took out the liner. The depth of course is better that way, but would prefer to use shins as is if possible. I was thinking about trying out some 15" pads to give me some extra length coverage as i take alot of shots right off the laces and think 15's could help there, so i thought i'd use the opportunity to also find a wider pad that might be more suited with a knee brace. are the 1N's the widest and deepest fitting pad out right now?

After about 10 skates in them now, I'm finding that I do enjoy the fit and stability of my super tacks over my makos. Mind you, my mako 2's are about 4 years old now. I still use them to ref in (to avoid excess wear to my super tacks), and the makos now actually feel a little sloppy to be honest, I guess I didn't realize how much they had been breaking down. I've always had concerns with heel lock in skates. Makos were great for heel lock, and I'm also having no issues at all with great heel lock in the ST. I've also tried both the ccm currexsoles included with them in medium arch, and just recently tried superfeet carbon in them last skate. I'm still getting some general foot cramping in the skates but I think when that subsides, the superfeet for me will be the footbed of choice (as it has been the last 8 years too), I just wanted to see if maybe the ccm insoles were something better. As far as getting the steel profiled/pitched, I decided to just leave them stock for now, and I've actually grown used to it. Backwards skating agility/manouevreability is slightly better to me than the forward pitched CXNs. I'll give it a bit longer to see if I could gain anything going with a different profile. I have also been lacing the super tacks up all the way for the first skates, and the last one decided to switch to waxed laces and skip the top eyelet. The waxed laces kept a better heel lock staying tighter at the 3rd eyelet down, and I found skipping the top eyelet brought back the mako-like mobility for me, all the while still feeling VERY stable. Starting to finally get dialed in with these puppies.

After being in my mako 2's for 4 years, I picked up a pair of super tacks for a price I couldnt say no to. Got 2 skates in and of course I'm not 100% adjusted just yet and wondering if I should make some adjustments now or give it some time. I wore the mako 2's with the stock steel at first, and then lately just switched to step V steel I'm the CXN holders. No custom profiling or anything, and always just sharpening at X7 flat bottom. I'm on the stock SB +4.0 and SB black runners on the super tacks, and am feeling too much on my heels when im out there. That being said, I think I do prefer the aggressiveness of the forward pitch I've been on for so long. So with that being said, does anyone know the adjustments I might make to the super tacks to get them more in my wheelhouse? Shims/profiling etc and exactly how thick, what profile etc would replicate mako 2+cxn+step?

perfect....i think the price is right on the M8's and i think between the 2 pairs and how often i play i could just retire in these boots and never have to wonder about skate fit again :)

anyone go from the Mako II's to the M8's? Wearing the II's have been the best skating experience i've had, but they are getting more used and i'm worried about the day they'll have to be retired. I was in my LHS the other day and noticed a sign that said they were doing 70% off easton skates....and i noticed an M8 box on the shelf in my size. Is there a big performance drop off going to the m8's? I'm more worried about the fit being the same and as comfortable as i'm not a high level player anyways, but thought i'd check here first.

still lovin my mako 2's, but like others here have started to get a little rubbing in the same area that i got the mako bumps in in my original mako's. Really unfortunate because they were amazing and i thought the problem had been solved with the 2's. Will try a few things to see if i can get it sorted out

i sent mine last friday, it said upon receiving they usually want about 2 business days to process and return. He said if they had some in stock they would have went out monday and i would have got them in 2 days. this is canada though, but i would think that easton down there would act just as fast. i don't know why theres such a large stock shortage up here. He did say though that for sure they could easily come sooner, thats just what his computer is showing for stock.