Slate
Blackcurrant
Watermelon
Strawberry
Orange
Banana
Apple
Emerald
Chocolate
Marble
Slate
Blackcurrant
Watermelon
Strawberry
Orange
Banana
Apple
Emerald
Chocolate
Marble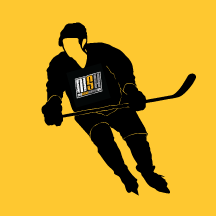 Content Count

2111

Joined

Last visited

Feedback

0%
Everything posted by Langenbrunner15
I've been told that getting a tat on your ribs is pretty damn painful, any truth? I want to get my fathers initials and was thinking of my side but not too sure of where to get it.

The o-stick was over 200USD

Definitly within the last 5 years or so. And very nice gloves TBLFan

I play in a NY league. So i doubt it.

hitting a kid.. ended up hitting my own teammate.. diving much clearing out the net the net was in the way

Too bad it's actually a Quebec plate. They're both yellow..i was uhh..sorta close

Nice Fords and may I add, the Jersey license plate puts it over the top.

THockey...I bow to you..that BMW of your's is just...just...beautiful. Question, you put any performance upgrades into it?

Most if it is done in Caldwell. My grandmother loved passing by the houses that were in the Sopranos. Actually, one man just put up his house that was in it, and expects MORE money for his house just because it was in the Sopranos.

Cutting Edge as in at Sport-o-Rama?

Thought every Varsity game was filmed, thats how it is in almost every rink that has cameras set up here in NJ

The logo is on the opposite leg, his glove is covering it.

Where did you get them? A buddy of mine is looking to pick up a pair for his son. i got them for my jr team, team order Jersey Wildcats? Any chance you're on the Select or MAD team?

It's squirts, he still has time. Time is gone!

Sick helmet/visor RadioGaGa. What's the fit like in terms of other helmets? Wonder how the helmet would look with a cage too.

Update--- RBK 6K shins. Wanting to buy a dark blue or black NBH 4500 and a white cage of some sort.

How long did it take you to break in your One90s?

http://purehockey.com/newProd.asp call up the shop is malborough mass.

Would it be fine to order a 14 if in the 6K I was a 14?

Do they fit the same as the RBK 6K glove?

depends if you mean the gold/blue scheme or the new one... I am talking the blue/gold scheme. I am thinking of going towards the white/black because my HS team is green/white and the black would go with both teams.

I am thinking of gettin' the White/Royal, White/Black, or White/Navy...which do you guys think will look best with the Washington Capitals color scheme?

He knew, it was just a joke... :P

How is to the palms of your gloves?