Slate
Blackcurrant
Watermelon
Strawberry
Orange
Banana
Apple
Emerald
Chocolate
Marble
Slate
Blackcurrant
Watermelon
Strawberry
Orange
Banana
Apple
Emerald
Chocolate
Marble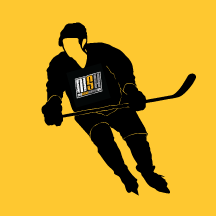 Content Count

467

Joined

Last visited

Feedback

100%
Community Reputation
1
Neutral
Profile Information
Location
Interests

Hockey, Girls, & Xbox, Plus More Hockey

Spambot control
In Rochester but really willing to drive into the city or surrounding area if they are worth it.

just moved up to Minnesota...any recommendations for a shop that can give a proper fitting on trues?

Hey tried to PM you and said you can't receive them...shoot me a message interested in a couple thing.

Def a fan of a deal but getting to the point where frustration of skates detracting from the fun of playing. Just want to bite the bullet and get the right pair.

Is the price for a True custom that much more than a FT1 $900 range?

The Hockey Monkey shop near me on True's site is listed as a coming soon fitting center shot them an email on times; probably hold off to at least check them out...Though the JetSpeed 90 day trial seems pretty great can really try them out and see if they are the right option.

Yeah I def would struggled going to a skate with less volume than my supreme EE...Sounds like the Jetspeed is def worth a shot from your guys input; Also any word on True/VH's new skate?

I've been in Bauer Supremes since the 8090 and haven't had any complaints. Though the past year I've skated in a pair of Supreme 190 skates size 7.5EE and they have just never settled in right. My heel and ankle feel like they are never secure but the forefoot/ball of my foot fit perfect. I've baked them 3 times at this point and think its just they are not the right fit. Think this week I'll buy into the current generation of skate and see if I can find the perfect fit. Any advice on a skate with similar forefoot width but a narrow heel would be appreciated; I guess also recommend needed adjustments for pitch and radius to make them feel along the lines of a supreme the somewhat neutral pitch and 9' radius is what I assume I am after. Thanks in advance for your guys' input!

New CCM Parise curve that Bjugstad helped with looks similar to the old Kovalchuk pro stock curves when the CCM Rep brought them to my local shop last week.

When you guys switched did you rebake your skates with the plates or just do the baking of the plates? Have a set coming in the mail next week and making the switch from SF yellow to SP.

whats the flex on that thing?

Does kynetyk plan on bringing out a standard and tapered blade?

another quick question...for those using these nasty toes; would you say they work better with a whippy shaft or a stiffer shaft?

What flex are the samsonov's powerplayauctions has in stock?

Cant wait for a shop in DFW or St Louis to get the FBV sharpening. This stuff sounds like something I gotta try.