Slate
Blackcurrant
Watermelon
Strawberry
Orange
Banana
Apple
Emerald
Chocolate
Marble
Slate
Blackcurrant
Watermelon
Strawberry
Orange
Banana
Apple
Emerald
Chocolate
Marble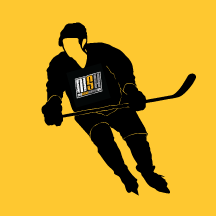 Content Count

455

Joined

Last visited

Days Won

5

Feedback

100%
Everything posted by yrhmblnr8r
I have Sven Baertschi True a6.0 sticks that I like a lot. They just say 4447 3 or 4420 3 under his name. If you crack the code, please let me know.

I've had luck searching local Craigslist. It depends on your location and timeline, of course, but I've seen rink-quality goals come up for sale from time to time. Saves shipping costs on a heavy item for sure.

I asked the foundation president about shipping auction items last night. He said shipping is available at buyer's cost for people outside of Colorado. I'll personally cover the first $20 of any shipping and help make arrangements for any MSHers who wish to bid. Just pm me to work out details. DNHF appreciates your support. We've distributed over $1,250,000 to hockey players in need since our inception and with your help we can do even more.

All, Dawg Bowl VII is this weekend at the Edge Ice Arena in Littleton, CO. It's our biggest fundraiser of the year. http://www.dawgnationhockey.org/events/dawg-bowl-vii/ Dawg Nation Hockey Foundation is committed to serving the hockey community. We identify individuals and families in need, and strive to provide relief through difficult times. This year, some of our auction items have been listed online at http://www.biddingowl.com/Auction/index.cfm?auctionID=11795 but there will be more items in person if you can make it to the rink. Plenty of hockey (including NHLers on our top tier team), music, food, and kid-friendly activities all weekend. I think this item is particularly cool. Private clinic w/Milan Hejduk http://www.biddingowl.com/Auction/item-detail.cfm?auctionID=11795&ItemID=421757&viewType=1&style=54&font=0&catName=Experiences And I made these: Puckholders http://www.biddingowl.com/Auction/item-detail.cfm?auctionID=11795&ItemID=421542&viewType=1&style=54&font=0&catName=Sports Memorabilia Chair http://www.biddingowl.com/Auction/item-detail.cfm?auctionID=11795&ItemID=411301&viewType=1&style=54&font=0&catName=Furniture

1

Better balance than my leagues then. I'm tired of the same couple teams winning season over season. League director just cares about fees, not level of play.

Maybe time to move up a division, then?

Start to finish was about 10 minutes and the blade was free, so it was worth the effort.

I just saved an Easton for a teammate. Here are some pics.

Yes. I've been hooking up teammates for years.

Actually, yes. I've used my chop saw to score the shaft on the top of the blade. Then tap with a screwdriver and it comes right out. I posted detailed instructions in the Cutting OPS at Fuse Point thread. I'm on my phone atm though so I can't dig for it.

Updated with a few more sold. Offers welcome on the rest.

I'd be happy with a diamond pattern on a high end composite blade. Pattern for nostalgia, blade for performance.

I like the classics, too.

Avs on Friday, May 5th. https://www.nhl.com/avalanche/news/avs-game-issued-equipment-sale-on-friday/c-289176680

HM is also having a bogo sale this weekend. Pretty limited specs but I just grabbed a couple of True 6.0's for $150.

I was going to send this to JR directly but there may be other MSHers who can benefit. Nordstrom offers special services for breast cancer survivors. http://m.shop.nordstrom.com/c/breast-prosthesis-program You're in our thoughts, J

Stealth CNT and Vancouver Millionaires socks sold on eBay.

Yeah, I'm a lefty but this time your gripe is with Ritchie and Gonchar. ;)

Pro Stock Dynasty's are sold. I've also listed some additional gear and sticks on eBay. Free CONUS shipping for MSH members. PM me here if you see something you want. http://www.ebay.com/sch/yrhmblnr8r/m.html?_nkw=&_armrs=1&_ipg=&_from=

1 part isopropyl alcohol, 1 part peroxide. I got the recipe from an MSH post years ago. I spray all my gear when I get home as I'm hanging it to dry. For gloves, a spray or two inside and one on the palms. It works best to keep the smell at bay, so maybe wash your gloves first to establish a baseline.

I'm not the first owner so it's kind of hard to say how it felt at first. I like used 100-flex MM z-bubbles and when I tried this 85-flex Silver it was too whippy for my taste. The original owner cut it down, so that'd add some flex, of course. I'm happy to include a plug. I can also cut you a package deal if you bought both, assuming at least one of them would work for you.

A friend of mine does repalming/repairs as a side business. He's been recommended on MSH before, but I'll plug him again if it doesn't violate any rules. If so, Mods, please let me know. Charlie at https://www.facebook.com/Repalming/ I was at his house this morning and I brought up this thread. He said swapping intermediate gloves onto a senior blocker is cake.

This guy's auctions crack me up, too. http://www.ebay.com/sch/Men/159122/m.html?item=262891275445&hash=item3d358a84b5%3Ag%3AKLcAAOSw5cNYFlm0&_ssn=jasslyn.2007&_sop=1

I went up a bit. I was in 7 3/4 pro stock reeboks. Now I'm wearing size 8 makos. I'll never know what was customized by the pro who had them before me, though, so add an asterisk to the sizing.