Slate
Blackcurrant
Watermelon
Strawberry
Orange
Banana
Apple
Emerald
Chocolate
Marble
Slate
Blackcurrant
Watermelon
Strawberry
Orange
Banana
Apple
Emerald
Chocolate
Marble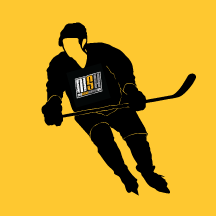 Content Count

711

Joined

Last visited

Days Won

6

Feedback

N/A
Community Reputation
137
Excellent
Equipment
Skates
Stick
Gloves
Helmet
Pants
Shoulder Pads
Elbow Pads
Shin Pads
Hockey Bag
Profile Information
Gender
Interests
Spambot control
Recent Profile Visitors
The recent visitors block is disabled and is not being shown to other users.
I thought the automated machines are only meant for re-sharpenings. Even manual sharpening new blades (hockey, goalie, or figure skating) uses up more grinding wheel material and labor time. Some shops will give you a discount on a first time sharpening (which you should take advantage of) when you buy the skates or replacement blades from them.

If the internals of the blade are wearing out, you can test that by practicing passes with a teammate during pre-game. If you can't handle the pass easily in a non-game situation, just throw it away. Have you checked out sticks from www.prostockhockey.com They got some low flex intermediate sticks in your price range.

Montreal Canadiens vs. Vegas Golden Knights. Not sure if this is an even match up. Vegas is seemly the better team, but Montreal has been beating the odds. I'm predicting Vegas will win in 6. New York Islanders vs. Tampa Bay Lightning. This seems like an even match up. As for prediction, I'll go with Tampa Bay in 7.

Looking at those Softec skates, my ego would definitely get damaged.

If you get customized Bauer goalie skates, the blade holder comes with it even if you don't want it. There's this youtuber who I follow who ordered a custom pair and he got the holders replaced by a shop with the old-fashioned cowling blade holder.

Good for you. After rehabbing an injury, when it came to chasing down a puck in the corner, I would just let the other guy get the puck with no pressure. I would just hang out near the crease to prevent a pass play.

You might be able to hire someone through fiverr.com

Hmm, not sure if custom-molded skates will help. What did they do to help with the fit? Punch out spots? If you order custom goalie skates, the tendon guard will already not be there, and the latest goalie skates don't have a cowl, but you would have to get the blades reprofiled to something for forwards.

Tampa Bay just won their series 4-1. Carolina Hurricane had a good team, but were up against a better team. Islanders vs. Boston, I don't know. they are kind of evenly matched up. I thought Colorado was going to sail through but now they are down 3-2

The 4-0 Leafs win felt like the second to the last nail in the coffin; but they pulled out an upset.

I had a pair of Micron Air 90s. Not sure if the Power Clip did anything.

I guess it's something they tested in a lab. Or it's a gimmick like the Micron Power Clip.

Already into the second round. I was surprised my fav team made it through, Montreal Canadiens. I'm a bit upset but not too surprised by other fav team didn't make it, Pittsburgh Penguins. I'm looking forward to this year's Stanley Cup. I have a feeling Colorado is going to win it all.

The multi-piece sole for the skates was interesting, or strange, depending on what you think. I kind of assumed you wanted a stiff sole to your skate boot, but Bauer has developed a sole where the middle and back have some flex. I'm a little bit skeptical of the reliability of the carbon fiber/stainless steel runners, what if the carbon fiber and steel separate? I'm sure it can handle the weight of my body skating on it, but what it you slam your skates into the boards or goal posts, or step on a stick (all of which has happened to me by accident)? Is it going to crack, come loose or break off? This guy's video covers it.