Slate
Blackcurrant
Watermelon
Strawberry
Orange
Banana
Apple
Emerald
Chocolate
Marble
Slate
Blackcurrant
Watermelon
Strawberry
Orange
Banana
Apple
Emerald
Chocolate
Marble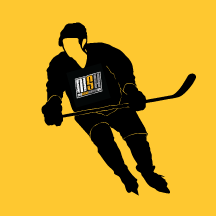 Content Count

2050

Joined

Last visited

Days Won

2

Feedback

100%
Community Reputation
34
Good
Equipment
Skates
Stick

TPS R2XN10 shaft, Base BC10 Russell LH blade

Gloves
Helmet
Pants

TotalOne girdle with Bauer shell

Shoulder Pads
Elbow Pads
Shin Pads
Hockey Bag

Costco Sherwood Backpack Wheeled, and Costco Team Canada Wheeled
Profile Information
Gender
Location

Burnaby, British Columbia, Canada

Interests

Hockey (ice only), skiing, inline skating, archery, golf, fixing son's car, straight razor shaving.

Spambot control
One of my teams had a giveaway-of-the-game trophy. Nobody wanted it, but it was fairly distributed. Something for adults; if a kids' team did that, the parents would riot.

Completely disassembled, cleaned, and rebuilt a trapper. Looking for a way to add something to my pads to make them slide better. Some parts slide well, other parts are worn out. Got the gunk out of the rubatex in the goalie helmet, then reattached it with new contact cement.

I've always had trouble with UPS for delivery to my home. Also, in Canada they add brokerage fees etc., so we try to use USPS / Canada Post as much as possible.

In the last few years I have played on two teams that were in its 20s, so players were looking for girlfriends or getting married, another team where players were "older" and getting heart attacks / divorced / remarried, and another team that was in between - their kids were growing up. The locker room talk was the same on all these teams, just the objects of affection were different (Angie Dickinson vs Jennifer Aniston vs Katie Perry / Taylor Swift), and living arrangements (rotten roommates vs 1st apartment solo vs living with significant other vs mortgage vs empty nesting).

After a few seasons, finally making enough of the transition from F to D so that I know what to do instead of thinking about what to do.

I needed to sharpen the skates anyway, so I "went for it" and got a 5/8" hollow (was at 1 1/4" before). Better backside recovery, got used to skating and stopping on it during warmups. I think the sharper hollow helped during the game itself. I will probably go for 1/2" next time. I just ordered some Bauer one95 goalie skates (used) on Kijiji. Hoping that they will fit better than what I'm using at the moment, Vapor XIX. And, I have to get and try some foaming motorcycle helmet cleaner.

I'm thinking of going with a deeper hollow. But, the question is, should I do it before the next league game, or wait for some pickup? Also, the toecaps on my 3rd-hand goalie skates are pressing down on my the tops of my 2nd toes. Can they be punched upwards?

I think the Bauer Supreme 3000's had the "Formfit Plus" tongue with the channel. Bauer Supreme 3000 with the Formfit Plus Tongue (blue accent) Another view of the bauer supreme custom 3000 with the Formfit Plus tongue, blue accent The tongue was 3 main pieces of felt in order to have the channel.

Bauer used to have the channel built into their tongues in the '90s.

1

Maybe you need to build up the strength and endurance in your feet again with shorter skating periods after your year off? I'm assuming that before, the pain was manageable, but now it is too much because there is more more muscle soreness. Hopefully it's not something ligament- or inflammation-related, like plantar fascitiis.

How many years were you playing hockey before the 1-yr break? What durations, and how many times, did you skate when you started again?

Got a dangler before the game tonight, and it saved me. On another note, I need to learn how to shoot the puck better with the goalie stick.

I got an all-wood goalie stick just so that I could shape, shave, and cut the paddle to see what would work for my body proportions etc. I am 5'8" and getting old and stiff, so we'll see if longer or shorter will work. The stick's balance point is almost on the grip point, but if I cut it I think I can re-balance it with lead weights under the tape at the end. Maybe once I figure out what paddle length works for me I will try a composite stick next year when things are on sale again.

The old Vic is about to fall apart for good, so I got a CCM 760. It looks like an all-wood stick. I got the 27" paddle version; I think that I can saw the paddle down if 27" is too much. I just need to figure out how short to cut it. Chin height? Top of sternum?